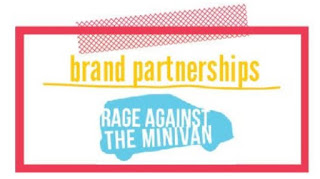 We've got many ways to partner with one of Rage Against the Minivan's properties and gain exposure from a smart and savvy audience. Rage Against the Minivan is a widely read blog, and Kristen's platforms include a number of popular facebook and instagram accounts and two podcasts. Read on to find out how you can feature your brand or product on the blog or on one of Kristen's popular social sites.
If a sponsored post is out of your budget, consider having your product highlighted on Rage Against the Minivan's facebook, twitter, or pinterest page. There is a vast and interactive community of people engaging with these accounts, and a small shout-out can yield great buzz.
Promotion on Rage Against the Minivan's sites are as follows:
Rage Against the Minivan instagram (550,000 followers) $1000
Rage Against the Minivan facebook (70,000 followers) $750
Kristen Howerton instagram (27,000 followers) $500
Kristen Howerton facebook (65,000 followers) $500
Pinterest You are Drunk instagram (71,000 followers) $500
When Children Dress Themselves instagram (73,000 followers) $500
Pinterest (90,000 followers) $500
Twitter (23,000 followers) is $500.
Rage Against the Minivan has a large facebook audience (50k+) and is very active with live videos, so they are seen by many viewers. A sponsored facebook live video, where Kristen highlights your product or service, is $750.
Kristen does a weekly podcast called Selfie that focuses on mind, body and spirit aspects of self-care.You can read more about advertising on Selfie 
here
.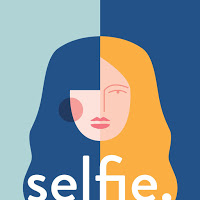 Rage Against the Minivan does a weekly newsletter that is sent to over 22,000 subscribers. The newsletter boasts a high conversion rate and is a great way to get your product in front of people. An ad in the newsletter is $750.
SPONSORED POSTS
A sponsored post involves organic content that aligns with the typical content of the blog (parenting, motherhood, etc), which includes product messaging and a logo at the top and/or bottom of the page. Kristen can work with you to try to taper the content to fit your brand thematically. Some examples of sponsored content posts include campaigns with 
Proctor and Gamble
, 
GoGoSqueez applesauce
,
Glad storage containers
, and 
Chase Bank
. If this is of interest to you, you may want to visit these links to see the way that a product can be weaved into organic content without looking like a product pitch, while still providing excellent branding and inspiration for consumer purchase.
Sponsored posts start at $1750 and include links on facebook and twitter. 
SIDEBAR ADS
Rage Against the Minivan offers a limited number of ad spaces available for purchase for a flat monthly rate. The rates are based on Rage Against the Minivan's average monthly pageviews. Ad rates for Rage Against the Minivan are very competitive and offer an excellent value for businesses wanting exposure with a large and loyal audience. Rage Against the Minivan uses 
Beacon Ads
 to serve sidebar ads. By 
visiting their site
, you can see a wide variety of ad options for Rage Against the Minivan, and you can purchase an ad and upload your artwork directly from their site.
REACH

PRESS
Kristen has had her work in print at RELEVANT MAGAZINE, CONSPIRE MAGAZINE, OC FAMILY MAGAZINE, ADOPTIVE FAMILIES MAGAZINE, THE ORANGE COUNTY REGISTER, THE MODESTO BEE, THE WITCHITA EAGLE, and THE BELLEVUE NEWS-DEMOCRAT.  Her blog was featured in THE NEW YORK TIMES, FORBES, and TIME MAGAZINE.  She has also done numerous television appearances, including being interviewed on 
THE VIEW
, THE TODAY SHOW, 
GOOD MORNING AMERICA
, 
CNN
,
OUT FRONT WITH ERIKA BURNETT
, 
MSNBC
, 
GOOD DAY LA,  
FOX NEWS, 
HEADLINE NEWS
, and most recently THE RICKI LAKE SHOW.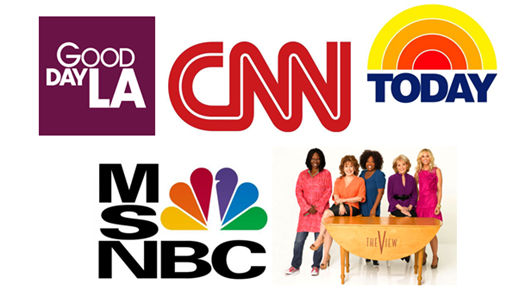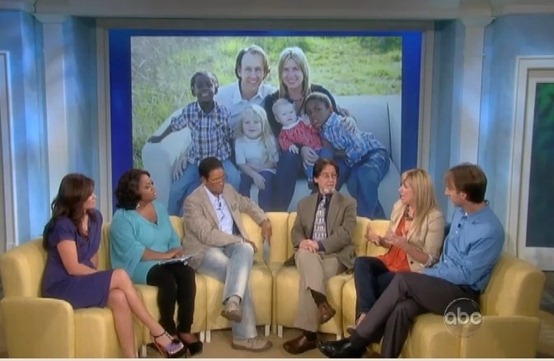 AWARDS
Kristen has emerged as one of the top bloggers in the adoption niche, but her universal observations on motherhood have also earned her recognition in the broader blogosphere as well.  In 2010, she was chosen as a Blogher Voice of the Year Finalist, and she was also recognized by SocialLuxe lounge as one of the funniest blogs of the year.  In 2011, she was named one of the top bloggers in Adoptive Families Magazine, and was also chosen for About.com Reader's Choice Award and Circle of Mom's Top 25 Funniest Mom Blogs.  Kristen placed in the top 25 on the coveted Babble (Disney) Top Mom Blogs list for both 2011 and 2012.

BRANDED CONTENT EXAMPLES