In the ongoing saga of updating my house . . . this week I tackled the garage. Unfortunately, home prices in Southern California are at a premium, which means that we have to use every square inch of space that we've got. As a family of four kids, finding the space for instruments and desks can be a challenge, not to mention the suitcases, sleeping bags, and random crap one needs to store. So I don't park my car in the garage, and have wanted to turn it into a music/homework/gaming room with ample storage.
During the second story addition process, the garage basically became a construction zone. It was full of tools and drywall and cans of paint. It was filthy and things were in piles – you couldn't even walk around. Now that we are nearing the end of construction, I decided it was time to reclaim this space.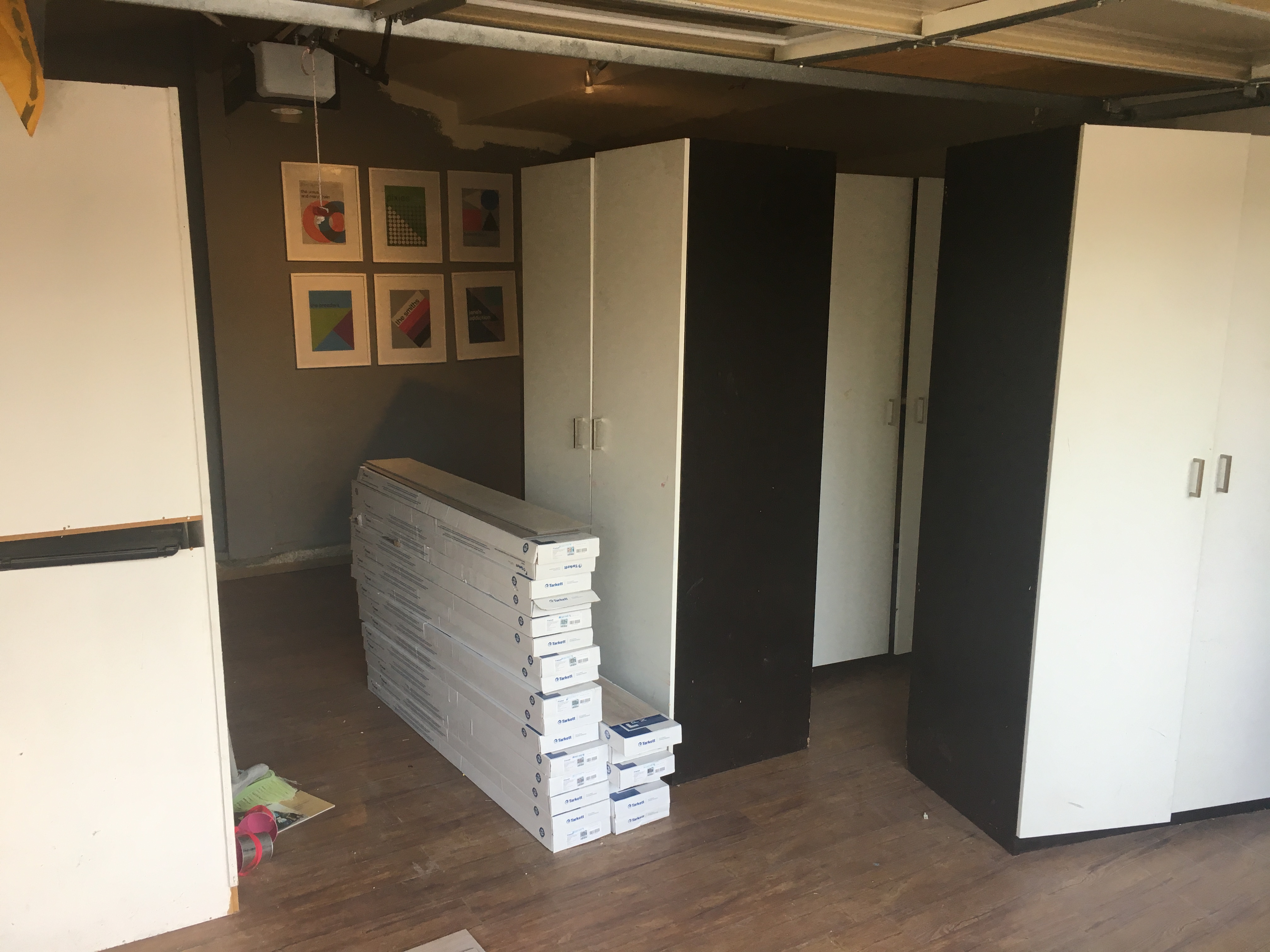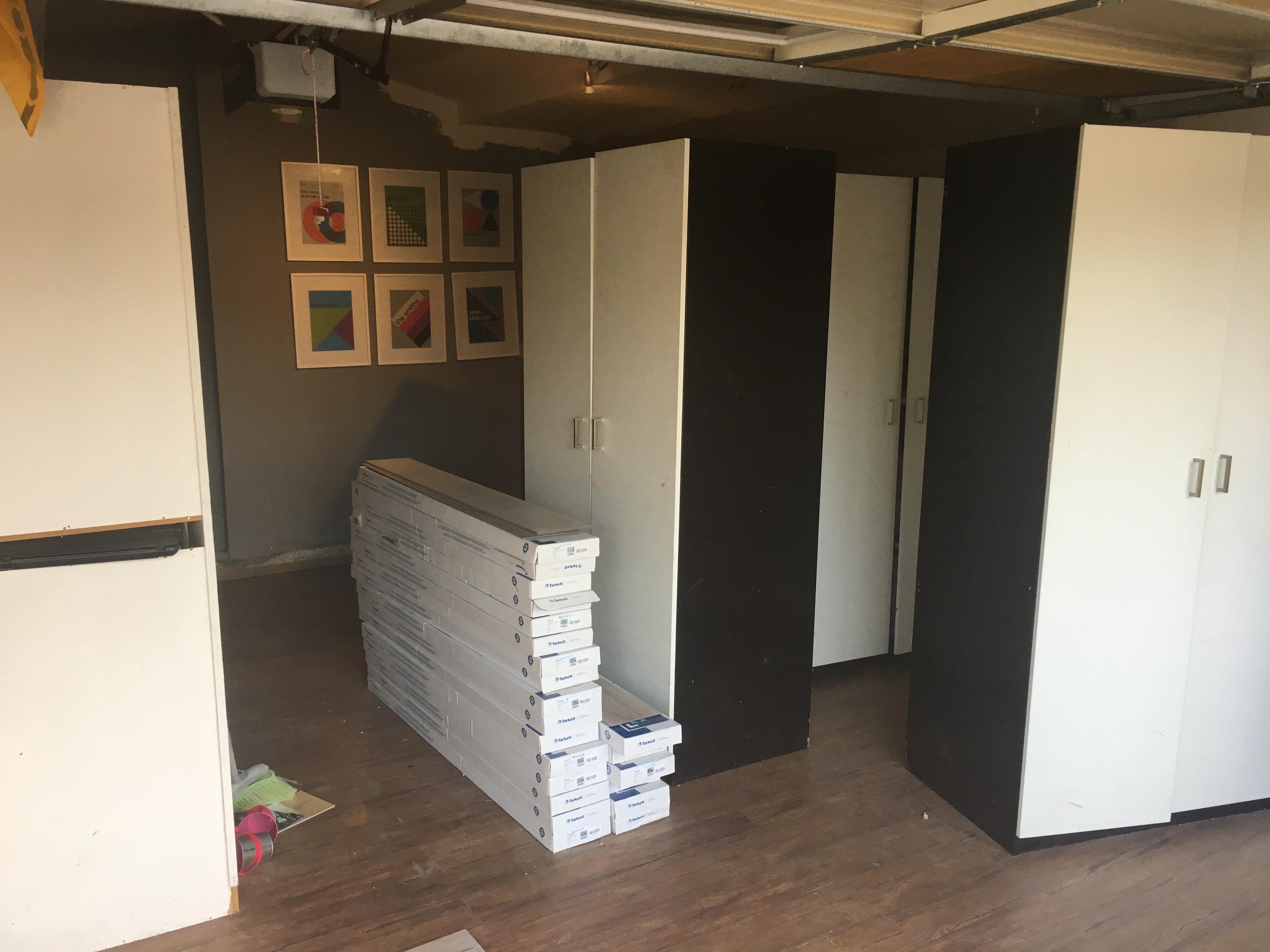 In order to do that, I had to address the floors. They were an old, cheap peel-and-stick tile. They were starting to pop up and the sheen was looking gummy and old.  I wanted to cover it with luxury vinyl plank like I have in the rest of the house. I'm obsessed with this surface. It looks like real wood, it's easy to float over an existing floor, and it's insanely durable. It also gives the look of real wood.
I decided to go with
Tarkett's ProGen line of Luxury Vinyl Plank
. They are waterproof – perfect for a room that will get a lot of outdoor exposure. I also love the look. The planks are long at  7″ x 60″ so they really do look like wood. And I loved the colorways that they had available. I went with Alder Cashmere in Arbor White for a beachy, white-washed look.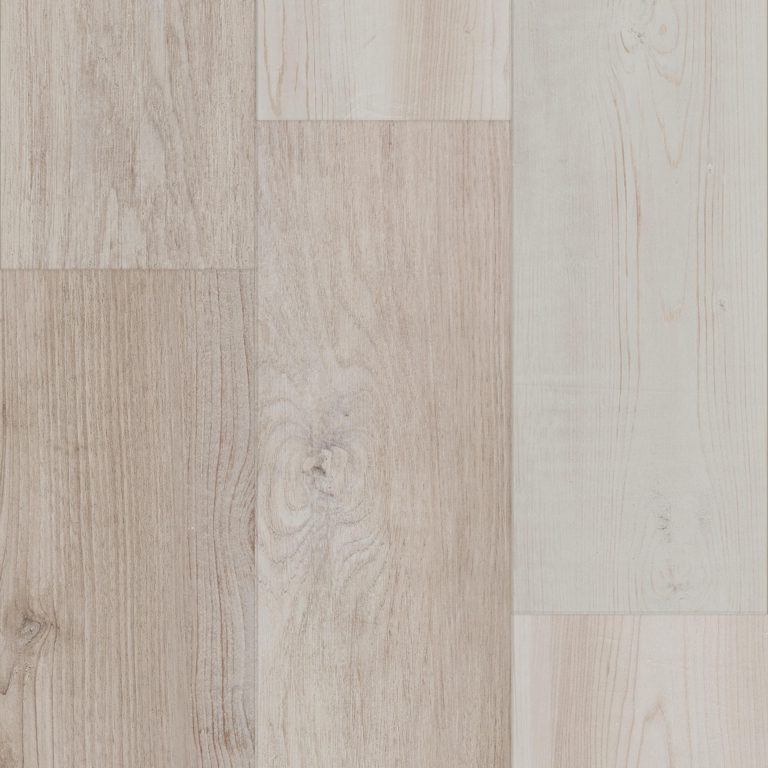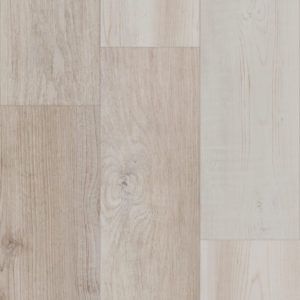 It is a click-and-lock system that can be floated over existing tile, which save me a lot of time and mess because I did not have to pull up the old stick-down tile. We just went right over it.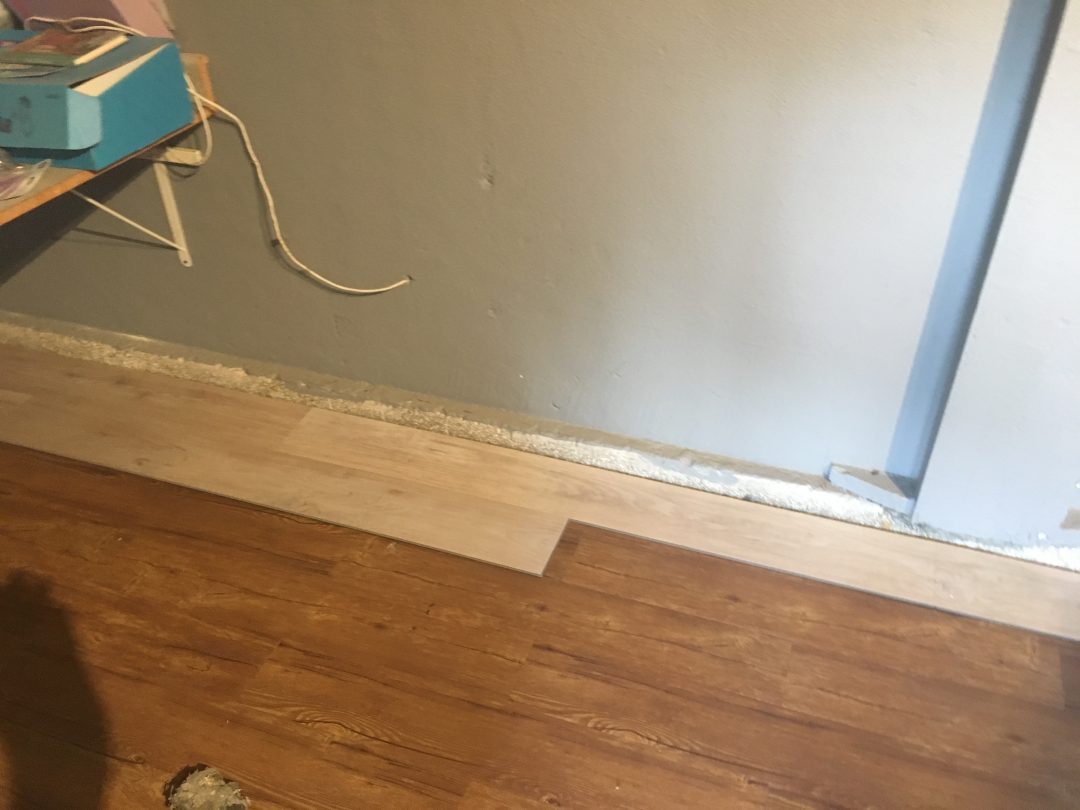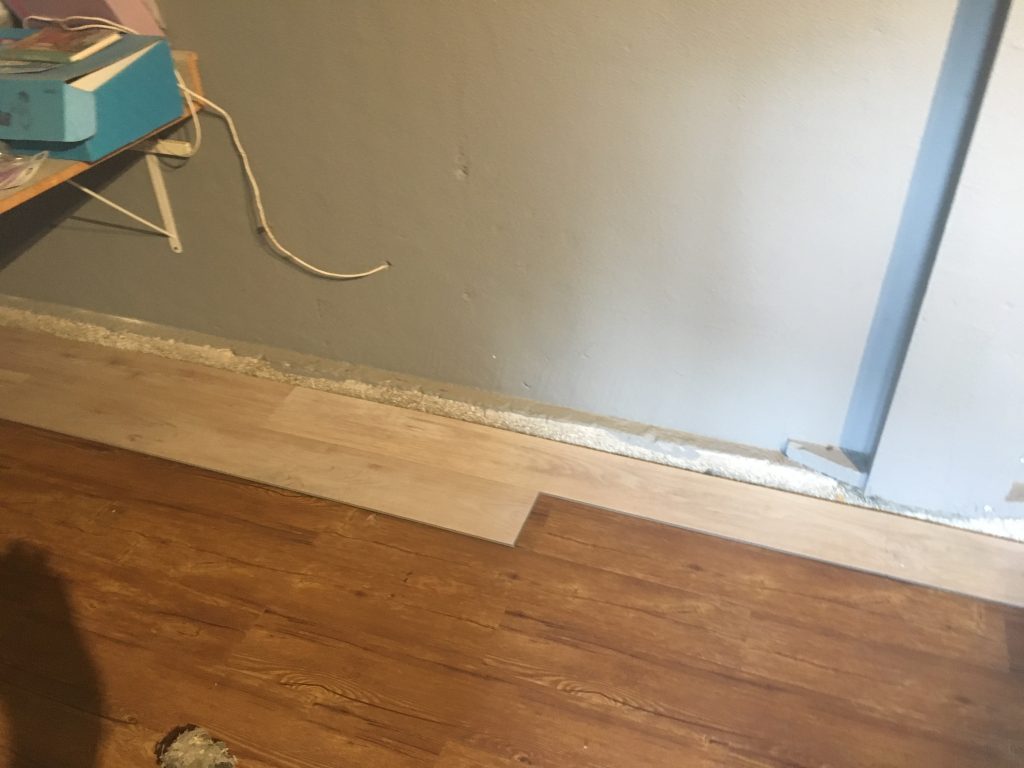 The click and lock system was so simple to install. I hired two guys to install it for me and they were done with the entire garage in 3 hours. Such a fast makeover!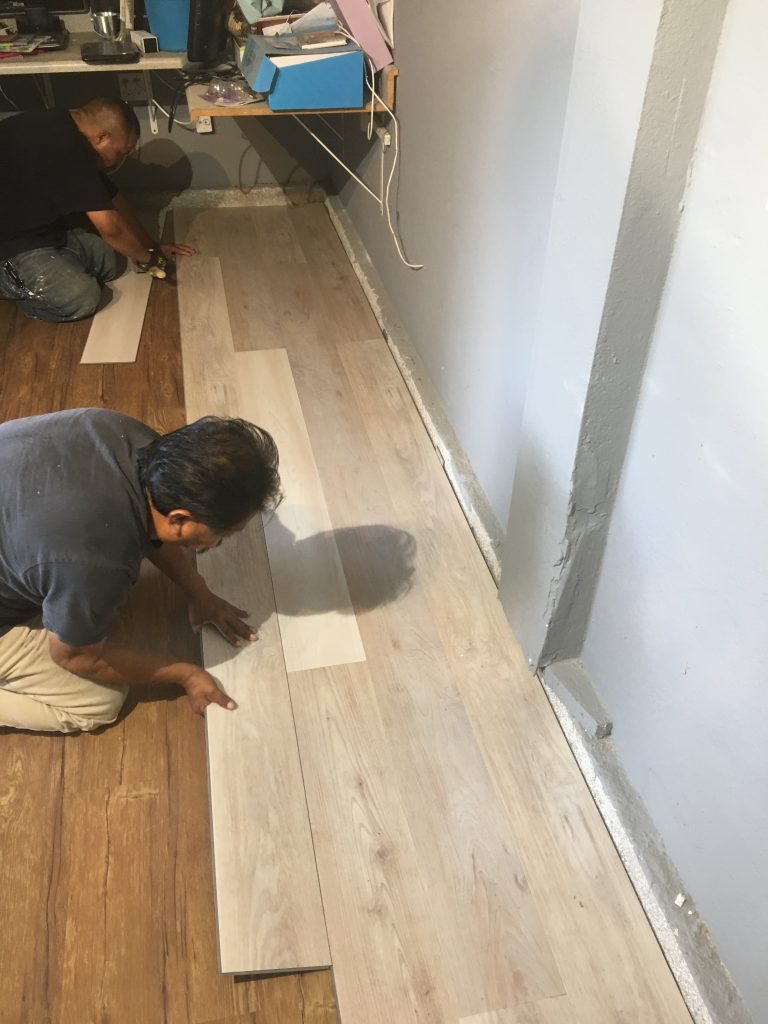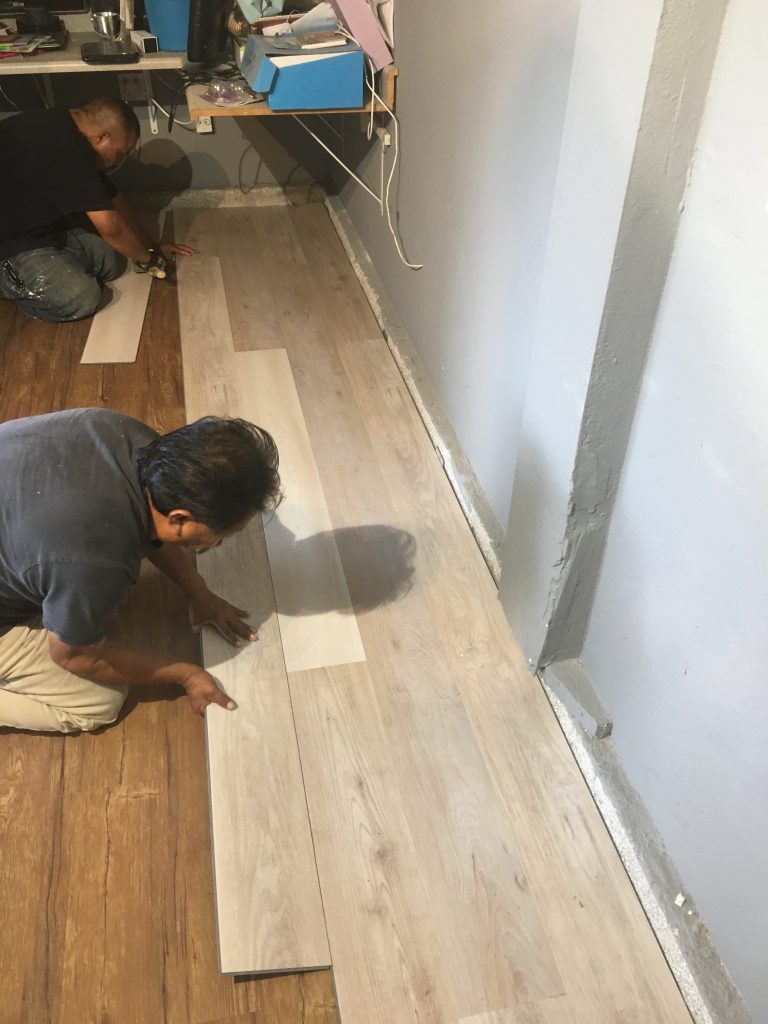 This little corner is the homework corner, where the kids can work on their computers. I also have a big storage locked that I need to paint. These will be the next projects for our garage space.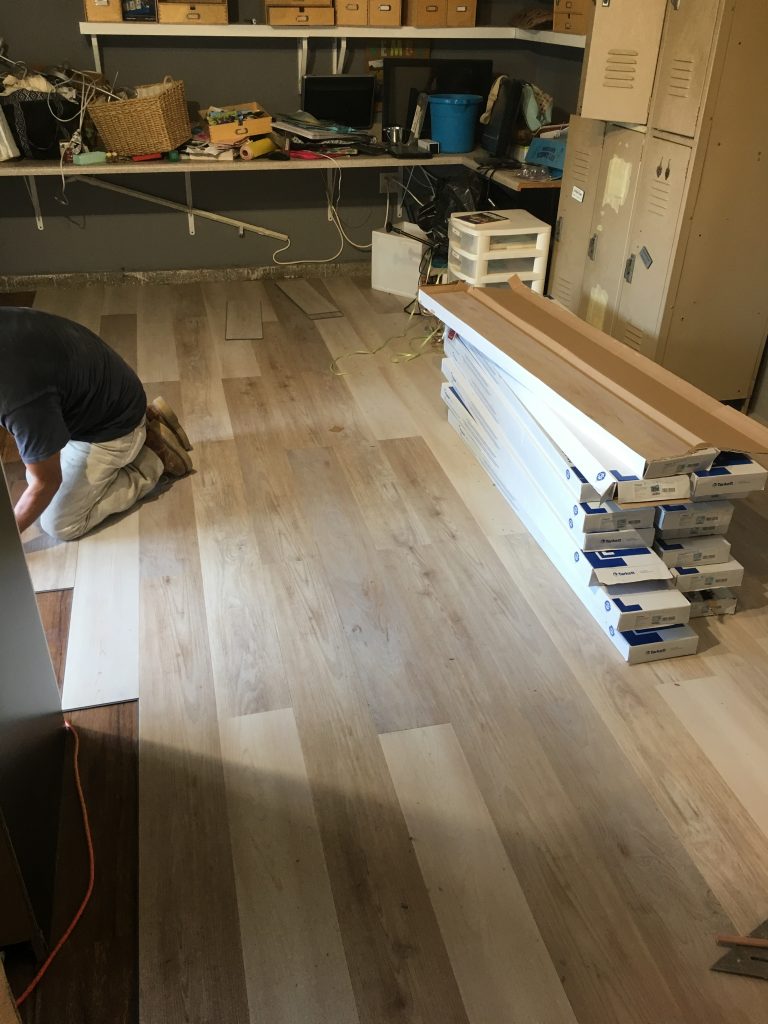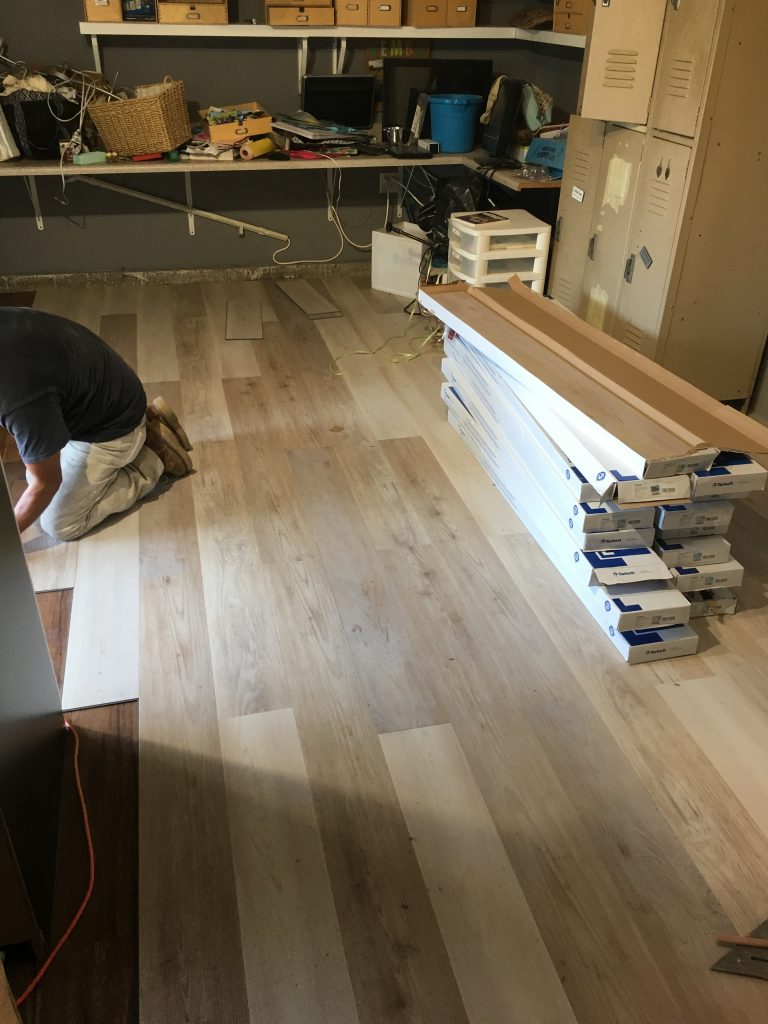 This corner is where I keep tools. It's divided from the homework corner by some bookshelves that just out into the center of the room so that we can have a little seperation.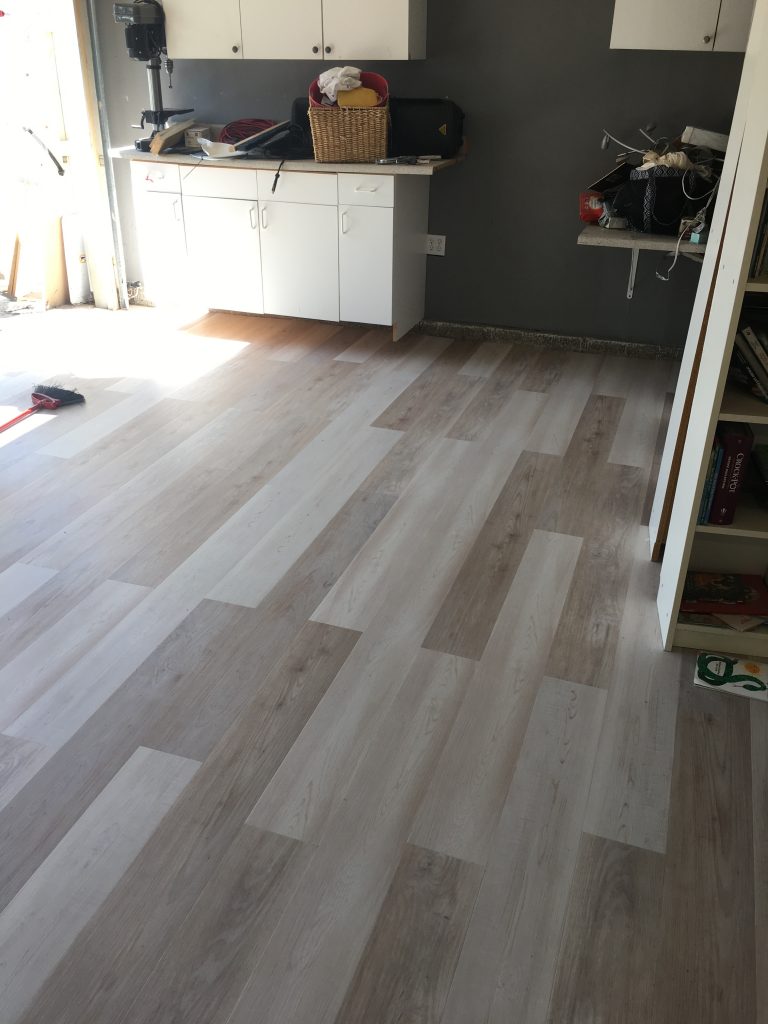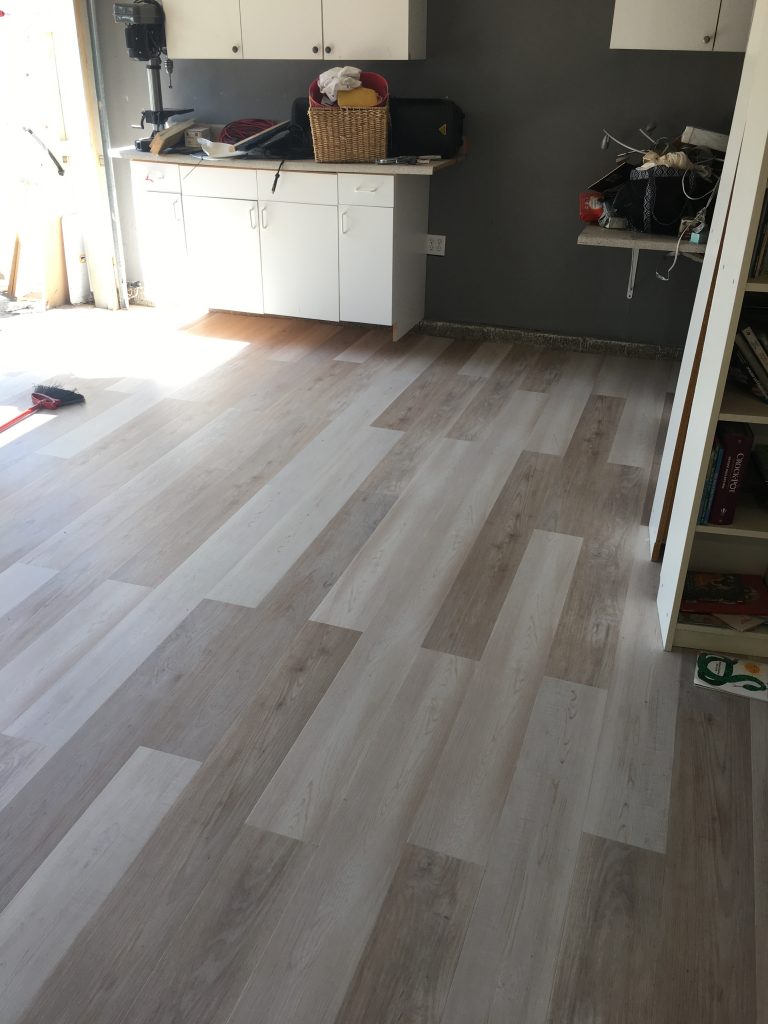 I am loving how the floor looks. I would not mind this throughout the rest of the house. It's such a modern, bright color.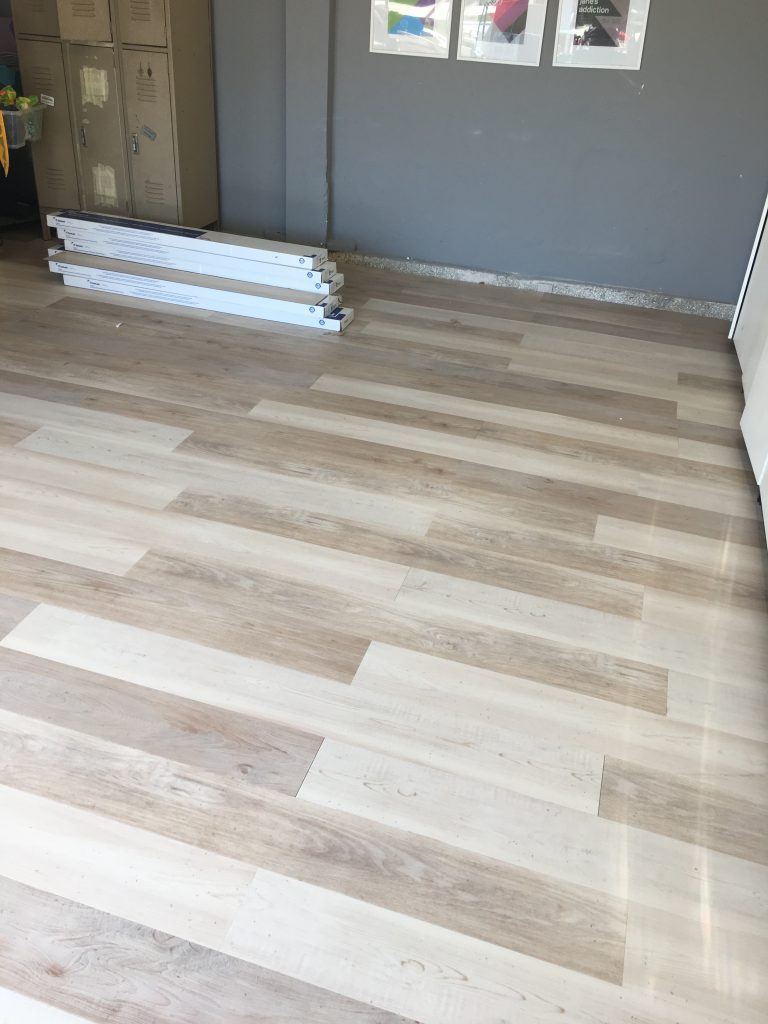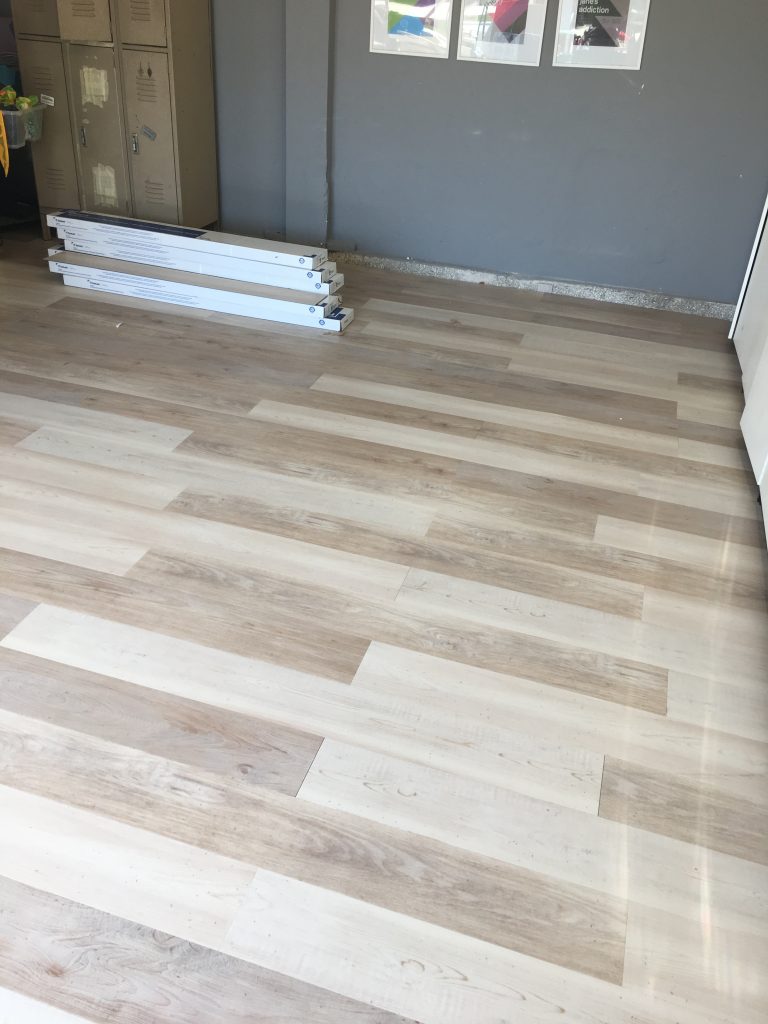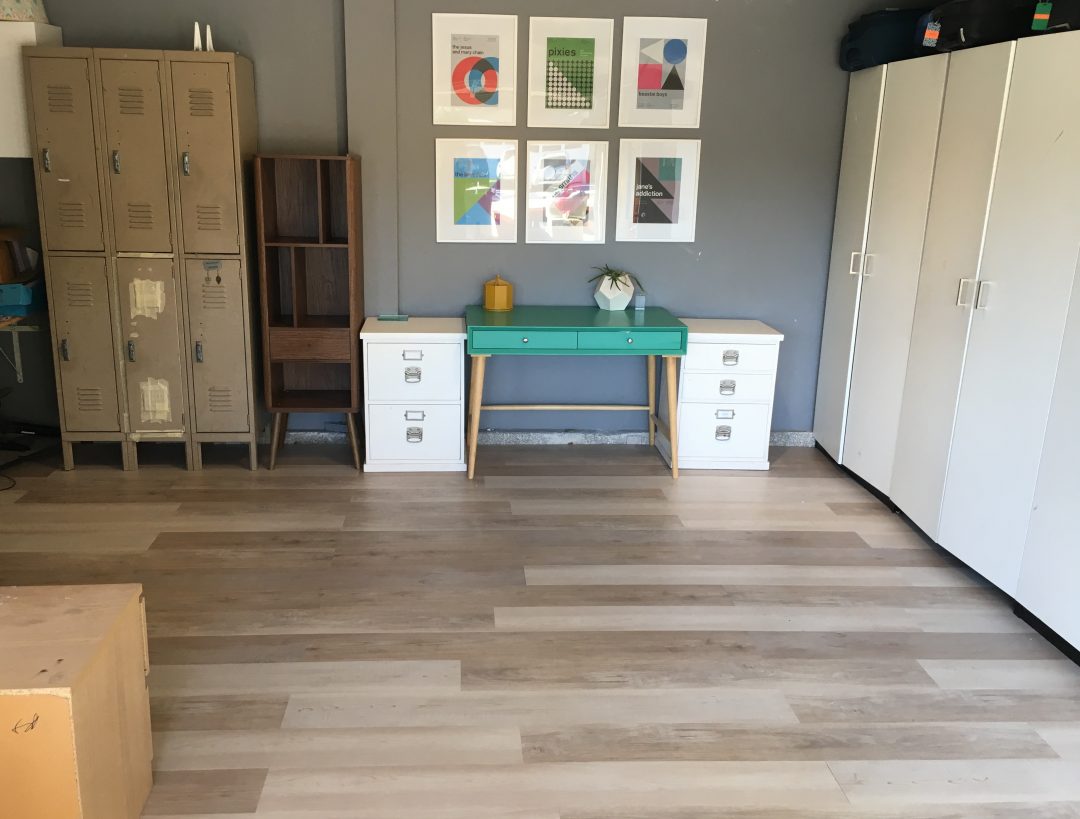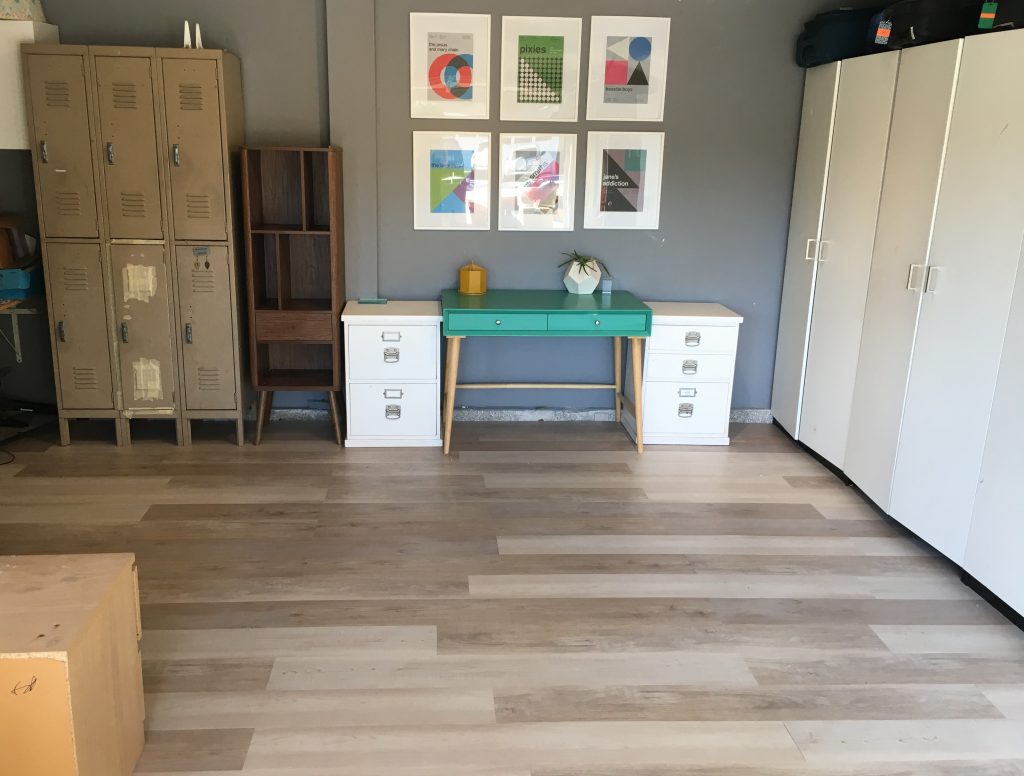 This space will be where the kids can have their own tv and xbox, and a hang room for when they have friends over. But there is still plenty of storage with wall-to-wall wardrobes, and space for suitcases just above them.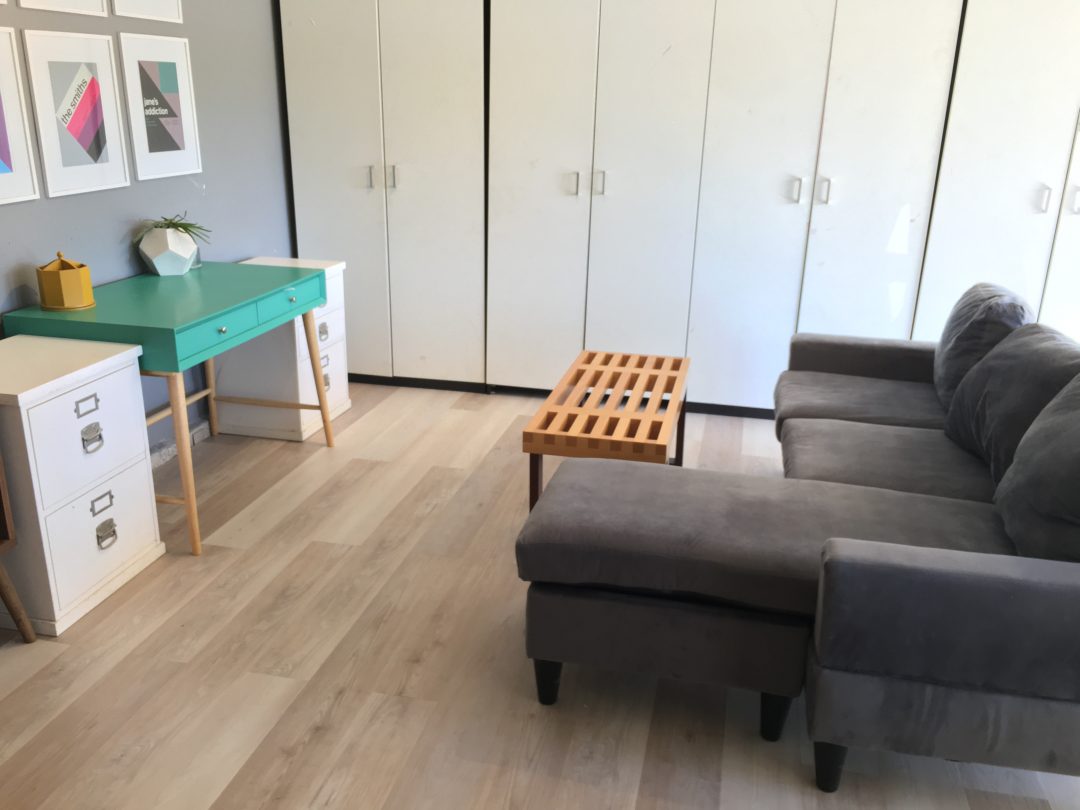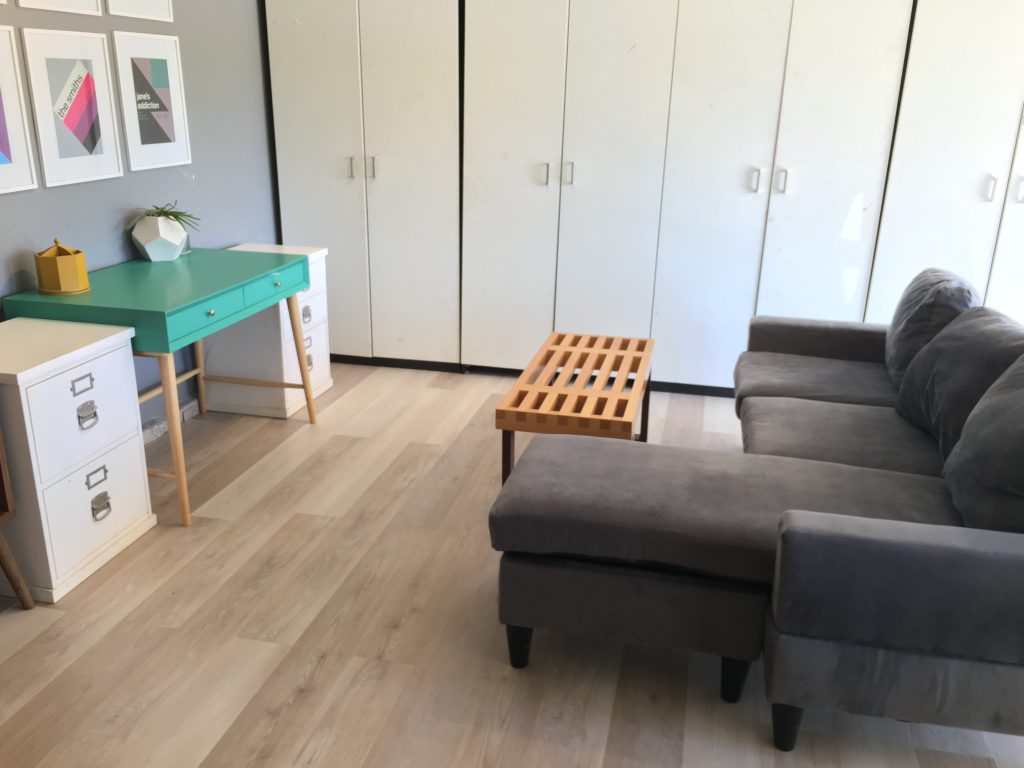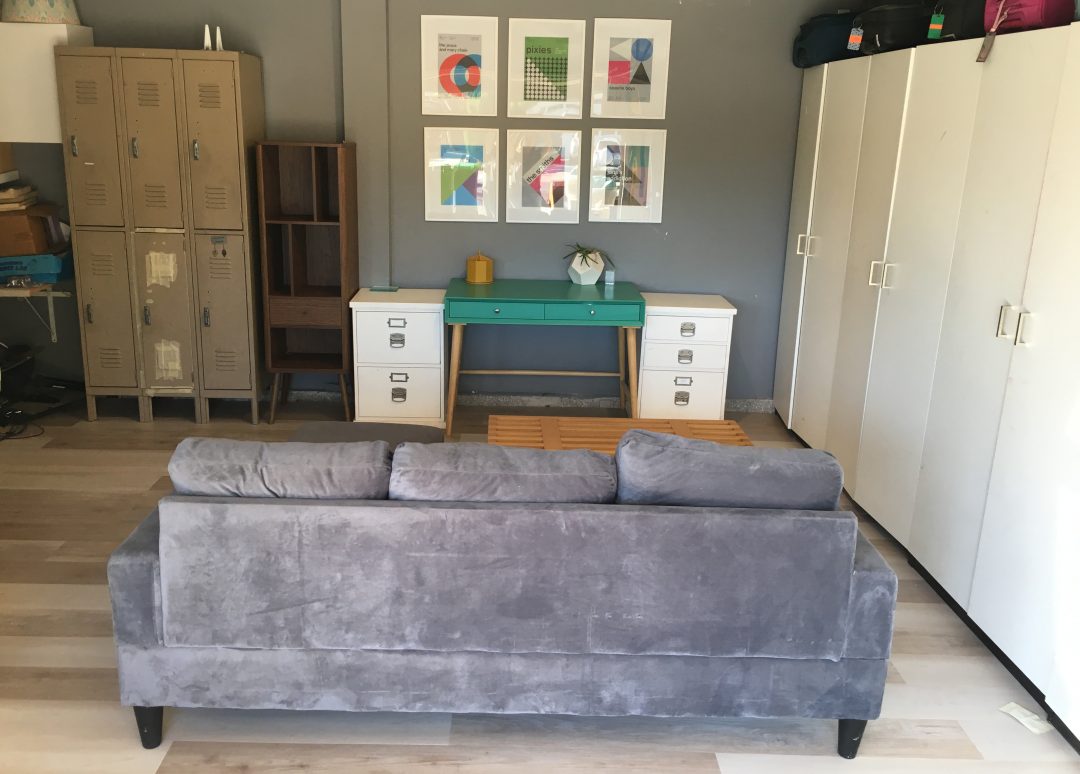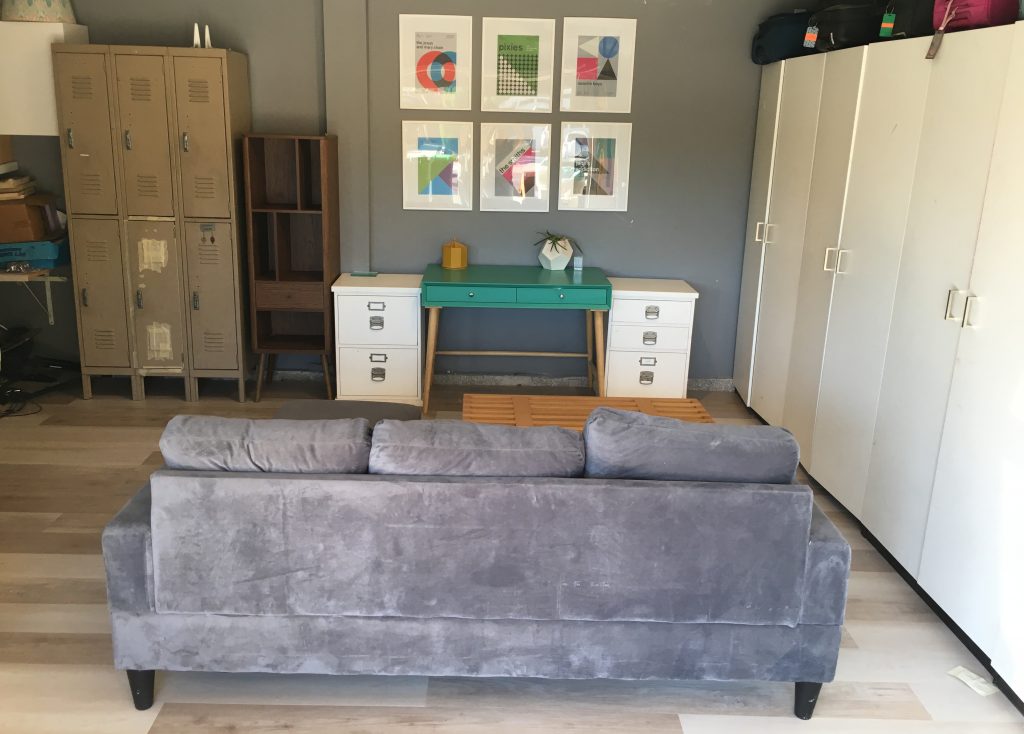 I feel like we gained a whole new room! And the kids have been out here with friends every day since.