I've talked a lot about how self-care is elusive to me . . . how I struggle with taking the time to take care of my own needs. It seems like I'm always juggling the needs of others, while putting myself on the back burner. The old "put the oxygen mask on yourself before putting it on your children" analogy? I'm failing at that.
One of the areas I've always struggled with, in terms of self-care, is my health. I put off going to the doctor. I avoid the dentist. And my eyes needed help for years before I finally broke down and made an appointment for an eye exam.
I think it's really easy to put off eye exams because so many of us don't have the insurance to cover it. While I struggle to make appointments with my doctor, I'm at least motivated by the pang of guilt that I'm already paying for health insurance. But for my eyes, I didn't have coverage, and in additional to being avoidant, I was also fearful of the unknown costs. My parents have had to hold items away from their face to be able to read small print for as long as I can remember, and I am now doing the same thing. I've also had to make the font on my phone bigger to be able to read it.
I think a lot of women in my age and stage of life are in the same boat. I've talked to so many other moms who've noticed their vision is not what it used to be, but they are flailing in terms of what to do about it. They are buying reading glasses but not really getting a professional opinion.
I finally got my first eye exam last year, and I'm so glad I did. I learned that I had a number of issues that needed correction far beyond the "readers" I kept buying myself.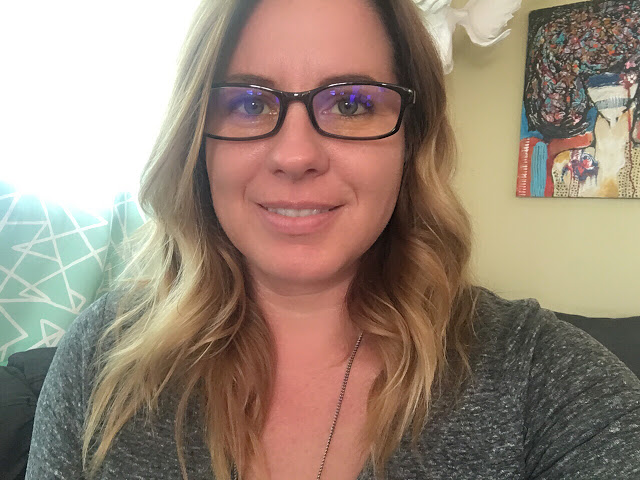 Yearly eye exams are an easy and important way to protect your eyes and overall health. A routine eye exam can help detect signs of other health conditions, like diabetes, a brain tumor, and high cholesterol.
It's also really wise to get eye exams for our kids, as vision can be one of those silent issues that doesn't appear in really obvious symptoms. Sometimes, people have vision issues without even realizing it, or they can manifest in symptoms that don't directly point to eyesight (like a lack of focus at school or regular headaches.) According to the American Optometric Association, one in four children in the U.S. has vision problems which could impair learning.
We are heading into the height of open enrollment season. If vision coverage is something you've been needing, VSP is a great solution. VSP is the nation's only not-for-profit vision care company that is focused on expanding access to eye care and eyewear. You can get coverage that includes a comprehensive eye exam, glasses and/or contacts, and low out-of- pocket costs. It won't solve the entire conundrum of self-care that so many moms struggle with, but it can make one aspect much more attainable.
This blog post is sponsored by VSP® Vision Care, the nation's only not-for-profit vision care company. Talk to your employer about getting started with VSP this open enrollment season.