It's getting dark earlier this time of year, and even in California the evening air is cold enough that the kids are indoors most evenings. This can pose a problem for parents with active kids who are used to playing outside until the streetlights come on. I feel like the first few weeks of daylight savings time we are always a little thrown off, sort of staring at each other at 5pm thinking "now what do we do?" It takes a while but we eventually fall into a new rhythm that involves more indoor activities as a family. Here are some of our favorite after-dark family activities:
YouTube karaoke
Did you know that YouTube is a treasure trove for karaoke versions of popular songs? You don't need a karaoke machine, just a tv with a YouTube connection. We use Roku and a mic with a small speaker.
Enlist help cooking
You need to make dinner. The kids are in the house. The answer is obvious.
Adult coloring books
If you've not gotten on the adult coloring book kick, it's really so therapeutic and relaxing. I love it, my girls love it. The Magic Stix markers from The Pencil Grip company are a great way to get smaller hands coloring in lots of detail without smudge or frustration.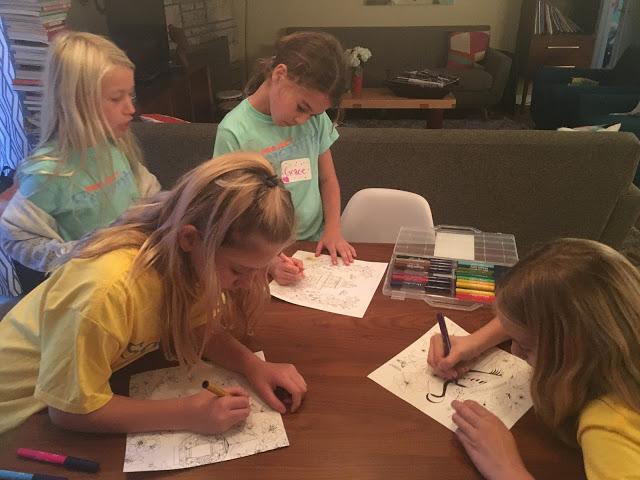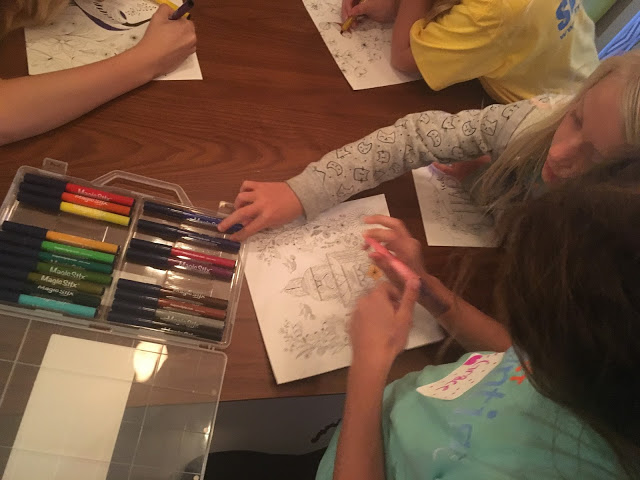 Light a fire and have a drum circle
Some of our most fun family moments have been sitting on the floor in front of a fire with our djembes. Full disclosure: we're not good. But whether it's listening to music and following along or just creating our own beats, there is something so fun about drums and a fire.
Wrap and decorate your holiday gifts
I recycle brown bags for our holiday gifts which then become a canvas for my kids to decorate. We start early and try to decorate a few every couple of nights in this season, so that it feels like a fun evening activity instead of a chore. We are fans of the Thin Stix tempura paint markers from Kwik Stix for these purposes. They are washable, they are non-toxic, they are egg, peanut, and gluten free, and they come in fun neon and metallic colors. Best of all, they dry in 90 seconds so no smudges. Kwik Stix are available in store at Michaels and Walgreens, and online at Amazon.com.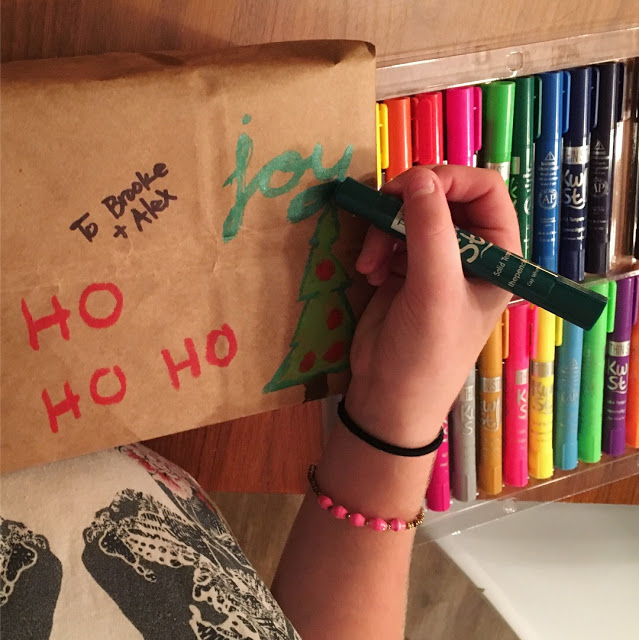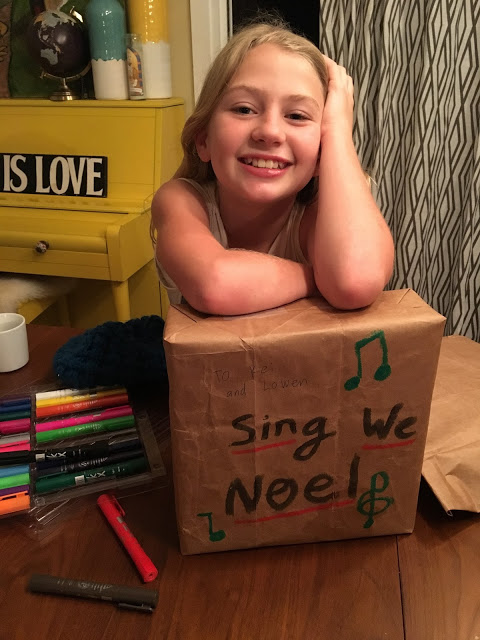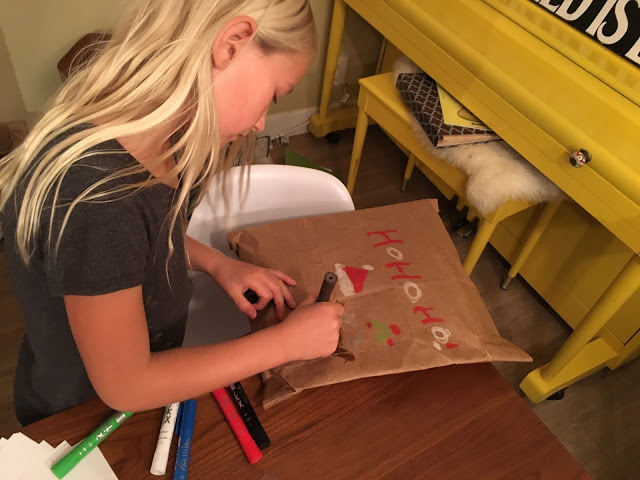 Play "Wink Murder"
Thanks to some youth group experiences, my oldest learned to play the game
Wink Murder
and taught the whole family, and now the kids are obsessed with it. It's an easy and fun connection game to do, especially around the fire.
How about you? How does your family handle the winter evenings when all of the kids are in the house?