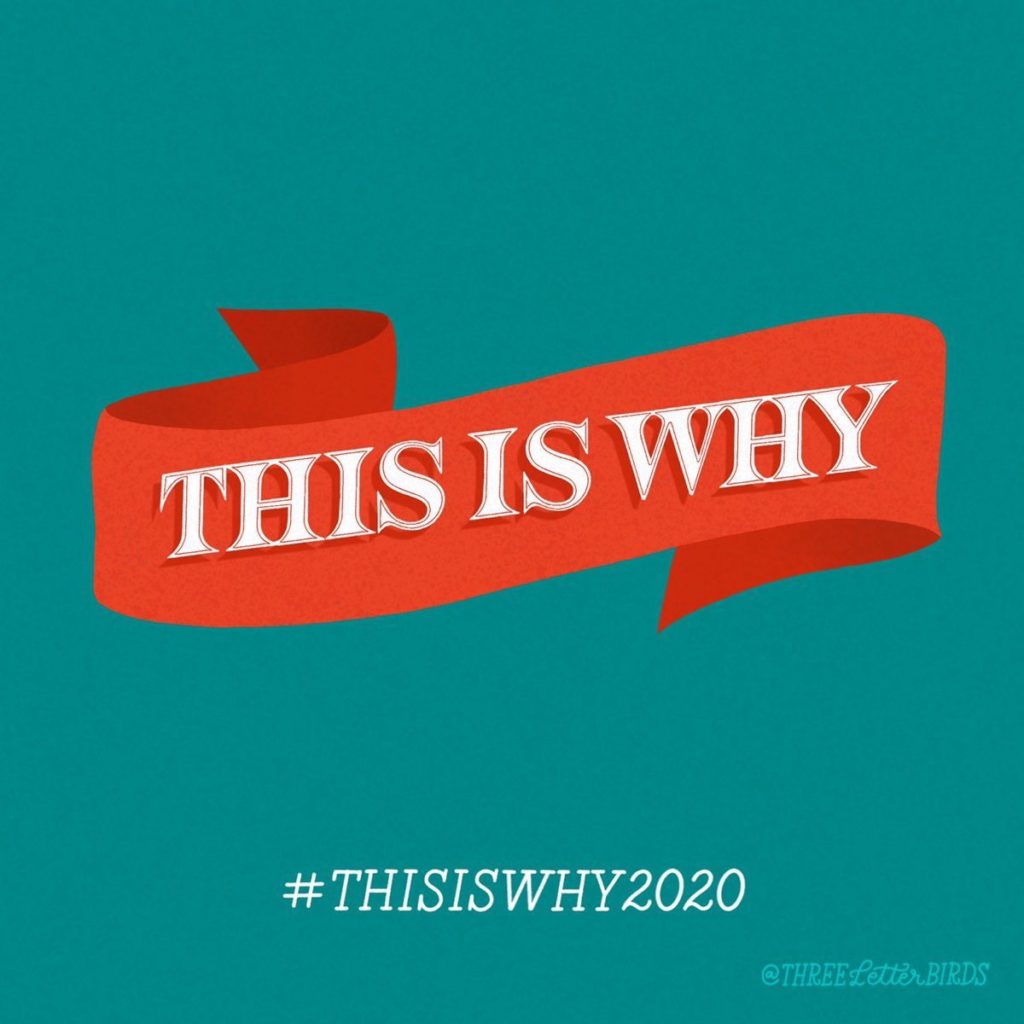 I'm not a Trump fan and I haven't been quiet about that. But today, I wanted to talk about my own faith, and how my faith is compelling me to vote.
I have been a Christian my whole life. For a good portion of my life, I believed that voting Republican was a mandate of Christian faith. I went to a bible college where there was ONE guy who was a democrat, and people warned you about him in scandalized whispers, like they were warning you about a child molester. I voted for ALL THE BUSHES. I went to pro-life rallies. I volunteered at crisis pregnancy centers with the aim of talking women out of abortions.
One of the things that I learned in my time counseling women in unwanted pregnancies: no one wants an abortion. Sure, women may be grateful that it is a choice available to them. But nobody intentionally gets pregnant so that they can sign up for an invasive and uncomfortable medical procedure. As I got to know these women more, the solution (that should have been obvious to me before) was clear. The way to reduce abortions is to make sure women have access to birth control. The way to reduce abortions is to reduce unwanted pregnancies. Shaming women who seek an abortion, or making it illegal, is coming to a problem from the wrong angle. And here's the wild thing: everyone wants to reduce abortions. I know it's easy to characterize people who are pro-choice as pro-abortion but it's simply not true. Most pro-choice politicians, including Biden and Harris, want to reduce unwanted pregnancies, not increase abortions.
I've also come to believe that pro-life should encompass much more than abortion. Being pro-life, for me, looks like providing access to medical care and making sure people have insurance. Right now, Trump is fighting to repeal the Affordable Care Act which will strip so many people of their medical insurance (myself included, as someone who has a pre-existing condition.) Being pro-life looks like being willing to look at our lax gun laws and how they contribute to our country having such terrible rates of gun violence. It looks like making sure kids are not kept in cages. It looks like modeling responsibility in the middle of a pandemic, instead of encouraging people to not take it seriously.
When I look at the example of Jesus, I see someone who was dedicated to caring for the oppressed. Scripture is clear that we are to care for the poor. Like, super clear. I know some people would argue that this should not happen through government but here's the thing . . . it's not happening through churches. Not nearly enough. Churches are not providing health insurance. They are not bailing our small businesses flailing in a pandemic or paying for college for every family who can't afford it. They are not providing retirement income to every senior citizen. To think that churches can stand in the gap for all of the members of our country who are struggling is not realistic. At the end of the day, it makes sense to vote for a government that represents the needs of the people. It makes sense to have a government that will meet those needs. And while I do think there are good people who are Republican, I believe that at this time, the Democratic party has shown more devotion to helping those in need. I believe Trump has shown us that this is not a priority.
I also want to talk about integrity. I was a senior in college when Bill Clinton was impeached for having an affair. I remember so many Christians around me talking about the importance of integrity in a president. "If he lied about this, how can we trust him with anything?" And now, curiously, many of these same people have decided that they can tolerate a president who lies nearly every time he speaks to a journalist. Listen, I know politicians are gonna politic. But the erosion of integrity by our current president is beyond the pale. He presents things as fact that are not true. He gaslights. He does not correct when he has said something wrong. He has to be fact-checked constantly. This is NOT a typical politician. It's far worse than anyone we've ever seen. To me, he is a man who exhibits very little integrity. And call me old-fashioned, but that matters to me.
Last, I want to talk about race. I hope I should not have to make a case about why Christians should be against racism in all forms. We have watched our president, for the past four years, incite racism to a boiling point in this country. He does it with plausible deniability, but it is too consistent to ignore. He is constantly signaling his base to be scared of minorities taking over. Under his presidency, we've watched militias and white-supremacy groups grow and flourish and they absolutely believe that they have the support of their president. Why is that? It's because he's goading it. He knows that xenophobia and fear will work with some of his supporters, so he lets it fest. He has attempted to remove accurate history from our children's education. He denies racism. He casts aspersions on people of color. His flags are waived with pride at white supremacy events. None of this is okay.
I will be voting Biden-Harris this year because I believe they are the party with more integrity, more concern for the people, and most likely to bring unity instead of division. Biden has a long track-record of working across the aisle and we need that right now. I believe him to be a man of faith, and a man of integrity. I don't think he's perfect, but I've seen him own his mistakes in a way that I've never seen from Trump. I think he is compassionate and capable of empathy. That's why he has my vote. #thisiswhy2020
If you are a person of faith voting for Biden, use the hashtag and share your reasons!