What I Want You to Know is a series of reader submissions. It is an attempt to allow people to tell their personal stories, in the hopes of bringing greater compassion to the unique issues each of us face. If you would like to submit a story to this series, click here. Today's guest post is by Anonymous.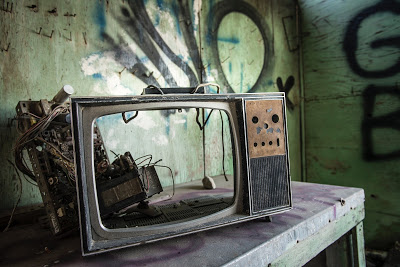 My step-dad came to lay down next to me one night and turned on porn. I didn't know it was called porn, and I didn't yet have boobs of my own. I'd come home and find that my step-father had used my computer for porn. He was an abusive drug-addict and alcoholic, so really, this was the least of his damage. several years later I moved out and fell hard for a beautiful, intelligent, tall, and brown-eyed boy. The kind of love that was tender and pure, it made my angry heart believe in soul-mates. I feel like my husband and I have melded into one, he is the only man I have ever been intimate with. The only man I've trusted. We have three children and a happy home. He is good to all of us and we are a good team.
My husband has a porn addiction. He always has. I've been in circles with it. I was honest about my past discomforts with it and was clear I couldn't exist in a life with it. He said he would stop, porn was nothing. It's over. Then it kept happening, and so I decided I would be the one to change. I would rise above and not let it bother me; I am confident. So for years I (tried to) moved on and didn't look for it or ask about it. Eventually, I came back to needing to know. I opened his phone and saw some videos he had watched while he thought we were all asleep- the girl filmed from what would be his point-of-view. I saw her face and my heart broke, I was shaking and felt sick. How can the man I know and love contribute to this world? I couldn't look at him or speak. How deep is this addiction? Does it seep into reality? Then I ruminate about all the times I was told she was "just a friend". But then, I missed his touch and friendship. Our happy home. So, I chose to forgive and move forward. Again. Why do I always have to dig for the truth until I am hurt? But a part of me still hates him for needing porn and I wish I could run away. He will not get help or stop on his own, it has been a ten year battle with porn. I cant hurt my children because I'm hurting. So, what does that leave me with? for me to get over it and to find a way to coexist with porn. A porn addiction is not enough reason to break a family. But it feels like it's slowly clouding over my life and I cant breath. I am stuck. I can't trust.