I haven't been doing as much personal blogging in the past year or so as I used to do. It's a combination of factors. First, I seem to have gotten out of the habit of just narrating our daily lives. I tend to feel the need for what I write to have a bit more substance than the goings-ons of our days, which means I also tend to get a little paralyzed unless I feel like I've got an idea wrapped up from beginning to middle to end. I don't do as much casual stream-of-consciousness writing as I used to do. I would like to do that more.
Second, my kids are older, and their stories are more personal and specific. When kids are little, the stressors of motherhood seem universal. Everyone is dealing with potty-training and sleep issues, etc. But when they get to be teens and tweens, the specific challenges of life are much more unique and personal. I feel the need to protect their privacy more than when they were small.
Another reason I don't write as much about personal stuff is that, in the past few years, there have been some incidences that make me want to be more private. I'd had parents at my kids' school talk to the kids about things I've written. I've been called into the principal's office over an offhand facebook comment. I had a neighbor confront me over something I said online. My kids have friends who follow me on instagram. I don't want my kids to feel like our lives are available for a friend to find with a simple google search. Not to mention, some of my writing on race has led to our family being targeted by racist trolls over the past year. It has all left me feeling a little too exposed.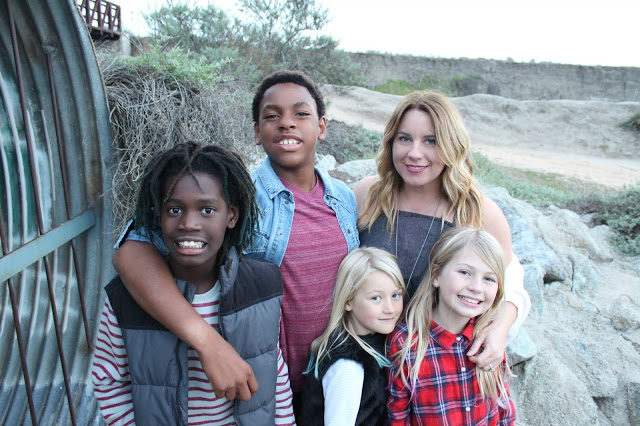 I've also been quiet because, to be honest, the past two years have been incredibly difficult. It's hard to write in the midst of pain. It's much easier to write on the other side, and I'm not there yet.
I've spoken with many writing friends about my reticence to catalog my life online lately, and a number of them have recommended that I try doing an email newsletter instead. I've always balked at this idea. Who wants more email? I certainly don't. A newsletter just seemed like a cheesy way to send a promotional update.
But then I actually subscribed to a couple newsletters that were recommended to me. And some of them were good. Really good. Some of them reminded me of the way I used to write . . . before I felt the pressure to make every post a journalistic piece of work. Some of them made me inspired to write again, and excited about the prospect of personal blogging the way I used to, without it living online forever.
And then, the more I thought about it, the more it made sense. A newsletter isn't something my kids' friends can google. It keeps things a bit more contained. It feels more casual and less exposed. And it seems like a better way to talk about some of the challenges I've been going through.
So, that's what I'm going to do. I'm going to be doing a weekly newsletter, where I give myself permission to talk about WHATEVER is on my mind. And where I delve into the personal again. And also maybe the random and inconsequential, too. Because This is Us and Insecure . . . these warrant discussion too.
So, while I will still be posting here and have no intentions to close up shop, if you'd like to hear a little more about our daily lives, and want to keep up with things more personal, I would encourage you to sign up for the newsletter. You can do that below, or at this link.
#mc_embed_signup{background:#fff; clear:left; font:14px Helvetica,Arial,sans-serif; }
/* Add your own MailChimp form style overrides in your site stylesheet or in this style block.
We recommend moving this block and the preceding CSS link to the HEAD of your HTML file. */
Subscribe to Rage Against the Newsletter –
Click Here