I wanna be in the car where it happens . . .
(If you don't get that reference, you need to check your life and start listening to the Hamilton soundtrack immediately.)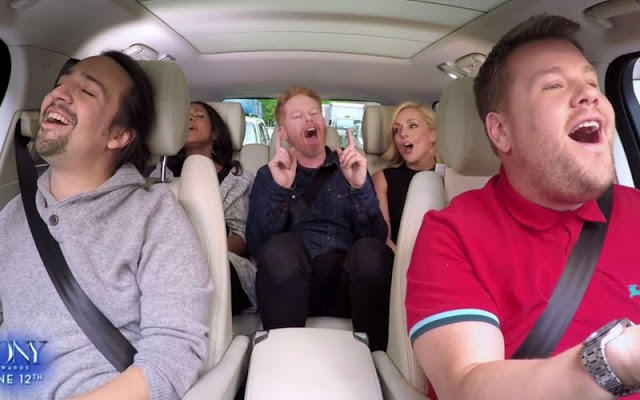 James Corden is my favorite ever. Except for Lin Minuel Miranda, who is my favorite ever ever. And the two of them together sent my inner broadway nerd into jazz-hand-level hysteria.
They sing a number from Hamilton (which I had the pleasure of seeing last year and YES it's worth the hype.) Then they are joined by Broadway legends Audra McDonald, Jane Krakowski and Jesse Tyler Ferguson, and the whole thing gets turned up to 11. I might have cried all the way through One Day More.
If this is any indication of the fun to come, I cannot wait for the Tony's Sunday night. It's like the Superbowl for theater geeks . . . and I will wave that freak flag proudly.