Canada is showing the world a thing or two about extending love to refugees.
Soon after he was elected in October, their new Prime Minister pledged to
welcome 25,000 people fleeing war-torn Syria by the end of February. Refugees in
Canada will be privately funded . . . by churches, non-profits, and individuals,
and will be settled in more than 100 communities across Canada. The is a sharp
contrast to the US, who has said it will accept just 10,000 refugees over the
next year, with some Republican governors even attempting to keep people from
being resettled in their states. Not to mention leading presidential
candidate Donald Trump, who said there should be
a
ban on any Muslims entering the country
.
Prime Minister Justin Trudeau gave an impassioned speech that set
the tone for how his country will embrace refugees:

"Tonight they step off the plane as refugees. But they walk out of this
terminal as permanent residents of Canada, with social insurance numbers, with
health cards, and with an opportunity to become full Canadians. This is
something that we are able to do in this country because we define a Canadian
not by a skin colour or a language or a religion or a background. But by a
shared set of values, aspirations, hopes and dreams that not just Canadians but
people around the world share. And how you will receive these people tonight
will be something they will remember for the rest of their lives, but also I
know something that you will remember for the rest of your lives. And I thank
you deeply for being a part of this because this matters, tonight matters, not
just for Canada but for the world. "Merci beaucoup, mes amis."
Here are some inspiring photos of the first wave of immigrants to Canada.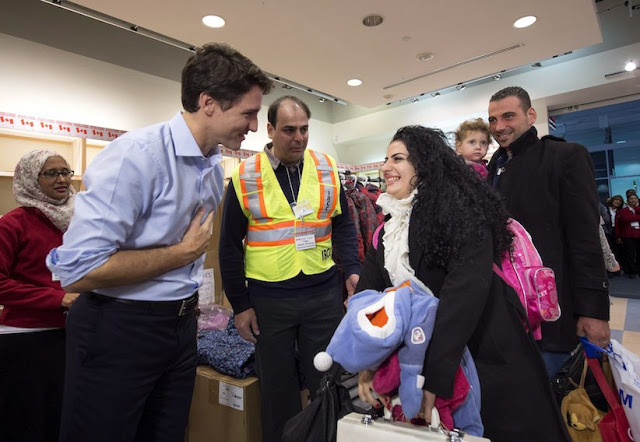 Trudeau personally welcomed refugees at the aiport. "You're home," he said.
"Welcome home." (source)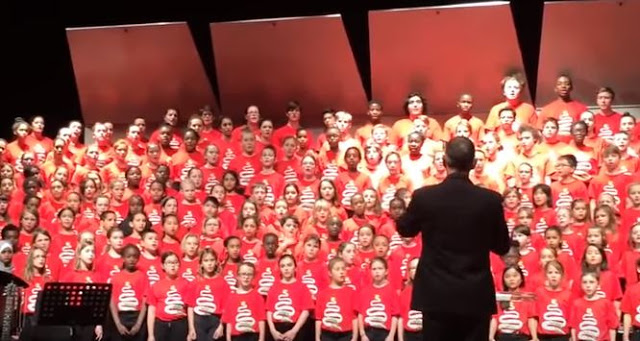 A children's choir sang a beautiful rendition of 'Tala al-Badru 'Alayna' –
one of the oldest songs in Islam, to welcome refugees. (source)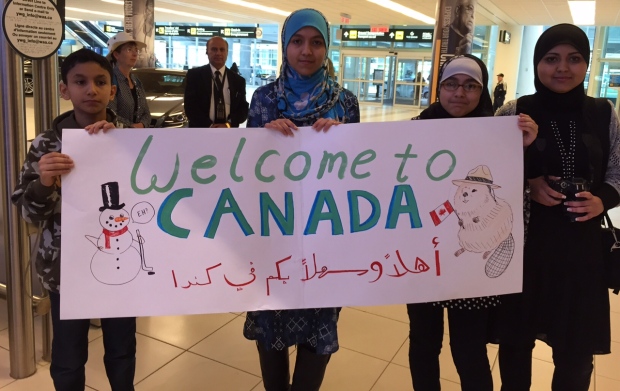 Greeters held signs at the airport to welcome refugees. (source)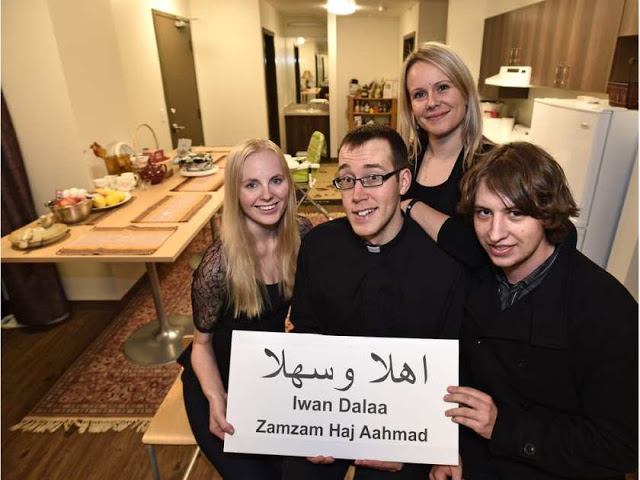 A local priest and friends hold a welcome sign in a room where a family of
four Syrian refugees they're sponsoring will stay temporarily at St. Joseph's
College women's residence in Edmonton.(source)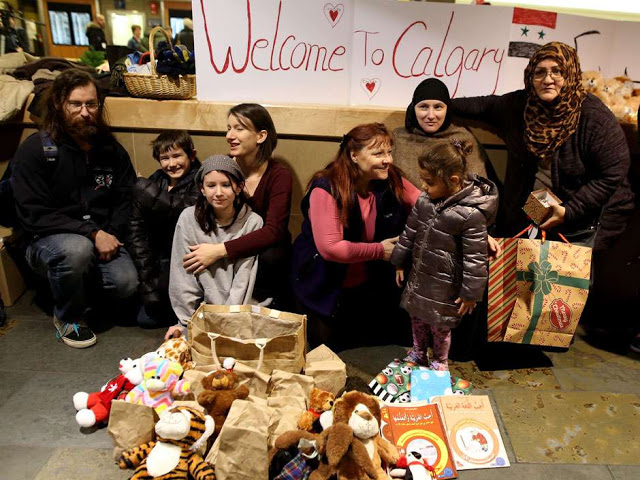 At Pearson airport, all were welcomed by a large contingent of staff and
given winter coats, boots, hats and gloves before resting a few hours in a
hotel. Meanwhile, strangers brought signs, warm winter clothing, teddy bears,
toys, and candy to the airport. (source)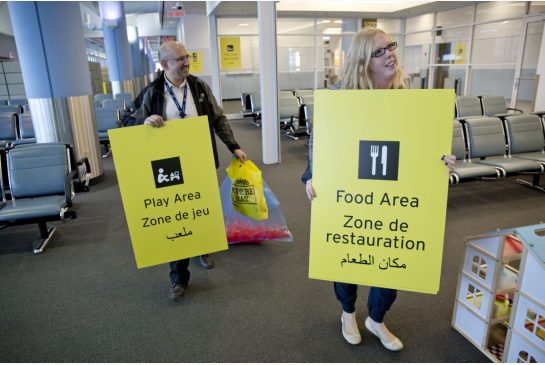 At Pearson's port-of-entry, Syrian refugees can expect to be equipped with
everything they need to transition into their new lives in Canada.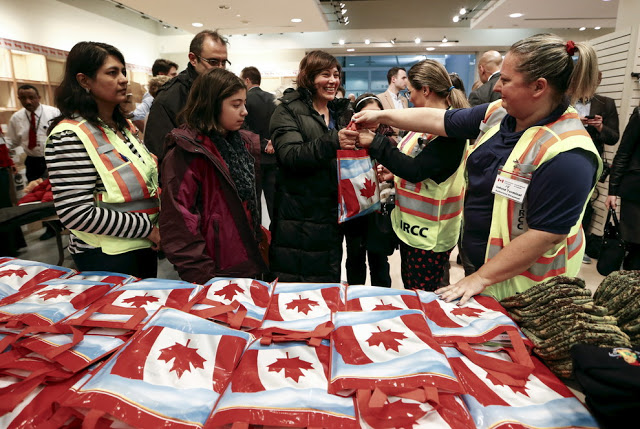 Syrian refugees receive welcome bags and new flags. (source)
This boy brought flowers for the strangers landing. Says his mom, "They
deserve a warm welcome and to feel at home." (source)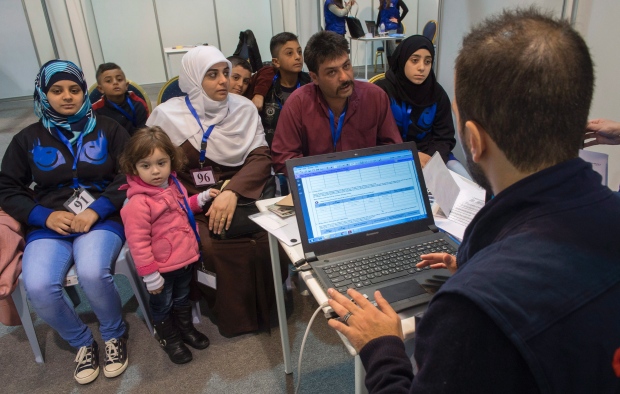 Canada has opened a processing center in Amman to help move applications for
those who want to immigrate. (source)
The Toronto Star welcomed refugees on the cover, with the following moving
editorial:



Ahlan wa sahlan.


You're with family now.


And your presence among us makes our Christmas season of peace and joy
just that much brighter.
The people of Toronto are honoured to greet the very
first group of 25,000 Syrians who will be arriving in this country in the next
few months, and who have chosen to make a new life here. It's been a long trek,
but you are no longer refugees. Your days of being strangers in a strange land
are over . . .


Canadians have been watching your country being torn apart, and know that
you've been through a terrifying, heartbreaking nightmare. But that is behind
you now. And we're eager to help you get a fresh start.
(source)