This post was sponsored by Scholarshare.
To say education is important in our family is a bit of an understatement. Our parents were educators. Mark and I both have advanced degrees. Both of us grew up watching our fathers pursue Ph.Ds.
We grew up with the expectation that we would go to college.
But we grew up with another expectation, too: Both of us were made aware from the beginning that we would have to pay for our college education. All of it—room, board, books—was on our shoulders. That's an entirely different kind of expectation. To be perfectly honest, it was a burden. Mark and I left college beneath a ton of student debt. We got married beneath a ton of debt. We spent the majority of our marriage living way below our means, saving and scrimping as we kept chipping away at that debt. We finally paid it off in 2010. Talk about a relief. Financially, spiritually, psychologically…it's incredibly freeing to climb out from under that burden.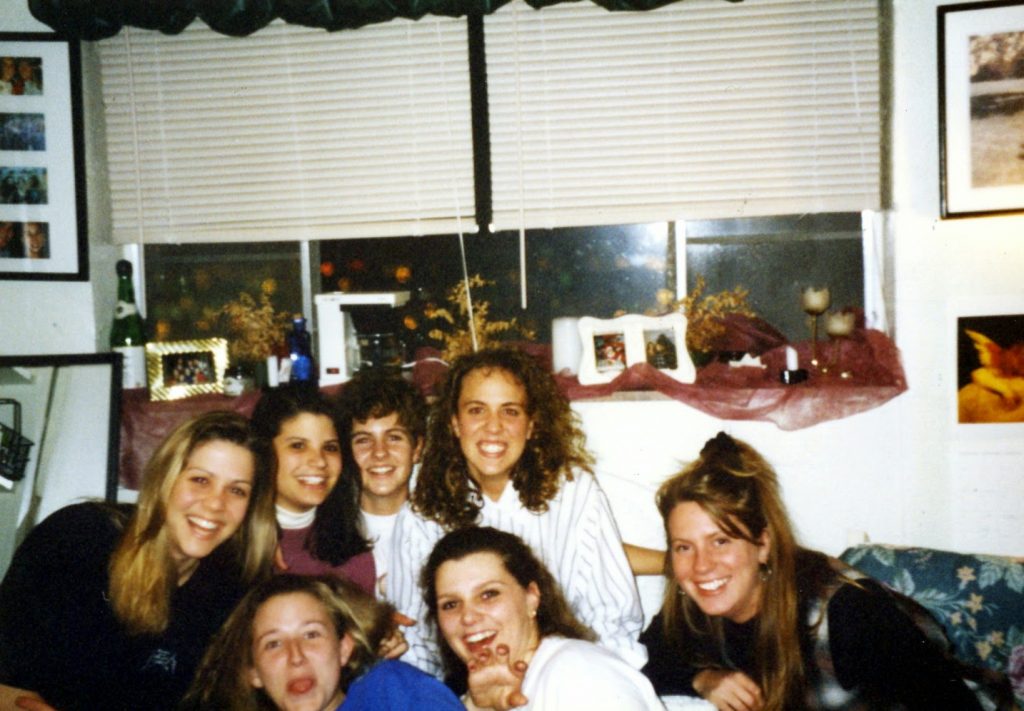 (me, in my college dorm room freshman year. Yeah, that's a scrunchie on my head.)
As we've raised our own kids, we have similar expectations about education. We want them to go to college, or at least pursue some kind of post-high school education. But we don't want them to bear the financial burden of that education on their own. Debt can be limiting. It can be stressful. It can even be unhealthy. We don't want that for our kids. I also want my kids to be able to focus on college while they are in college, without having to work several jobs to pay for their living expenses in addition to tuition.
So we're determined to save for college by contributing to
Scholarshare
funds for each of them. We did a lot of research before opening their accounts, and one of the stats I encountered is the fact that,
according to this study
, kids are seven times more likely to attend college when there is a dedicated account in their name. Having an available college savings plan can actually encourage a child to attend college.
I didn't need encouragement. Attending college was so much a part of our culture and expectations that I never really considered any alternatives—even though I knew I'd have to foot the bill myself. But my kids aren't me. Theirs is a different generation. Attitudes are changing about higher education as costs continue to rise. By the time they graduate from high school, going to college might not be the automatic next step in their lives.
I won't complain if my boys and girls become tech multimillionaires, of course. (I might even have prayed for it once or twice.) But I don't want them to write off the university experience just yet. I want them to strive for a college degree. I want it to be a goal. I want the dedicated college savings account in their name to be something that propels them toward continuing their education.
So, now that Mark and I are out of debt, we're still saving like crazy. We have high expectations in our family, and one of those is that high school won't be the end of the Howertons' education. But we're not expecting our kids to pay for it—at least not all of it.
What about you? What kinds of higher education expectations does your family have? Do you think the presence of a college fund will have any impact on your kids?