India is dying to be a flower girl in someone's wedding. She asks me every single day when someone will finally pick her to be a flower girl. I think in her mind, this role is the childhood equivalent to being a princess. Which she is also really keen on doing. So, look. I'm just putting it out there. WE'RE OLD. Most of our friends are married already. Lots of them are already getting divorces even. It looks unlikely that someone in our inner circle will be tying the knot by the time she's 7 (which is pretty much spinster age in the world of flower girls). So . . . perhaps there is some nice young couple out there with an absence of friends with children . . . a couple planning a wedding in the greater Los Angeles/Orange County area without a cute neice to throw rose petals on their path? I'm just putting it out there. "Secret-ing" it, if you will.
Okay, fine. I'm pimping out my daughter on the internet. Her daily crushing disappointment in this matter is killing me. Also, it's annoying.
Have I mentioned my husband is an ordained minister in the state of California? Twofer! If you act now, I'll throw in a ring-bearer for free.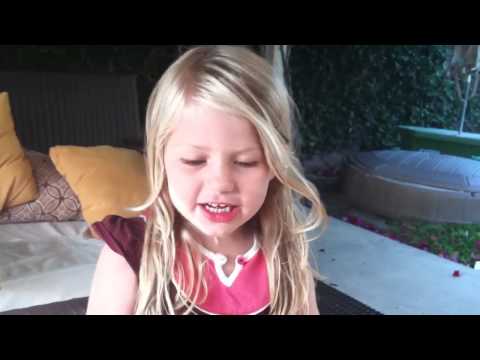 YouTube Video
The desperate pleading there at the end? Totally unscripted.