We had a really fun birthday weekend with India. On Fridy, we went to California Adventure with the kids. India has been asking to have a High School Musical birthday for months now, but then a couple weeks ago she changed her tune, and started asking for a California birthday. I panicked a little, first because I had already purchased the HSM party paraphanelia, but also because I had no idea what she was talking about. A California birthday? I'm not sure why that code was so hard to crack, but I finally realized she was wanting to go to California Adventure.
Sounded good to me. Today we had a lovely party with a few of her friends and the High School Musical theme. I'll post photos soon (still recovering from a party at home). But yesterday, we went to Disney. Before we left, I let her open her gift, which was a princess dress. She was thrilled.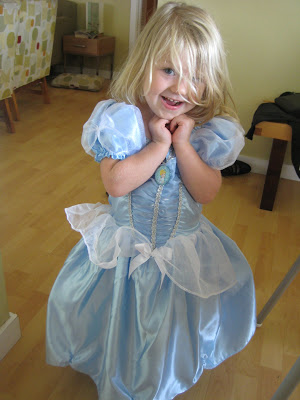 She got to see the live High School Musical show. She was so excited.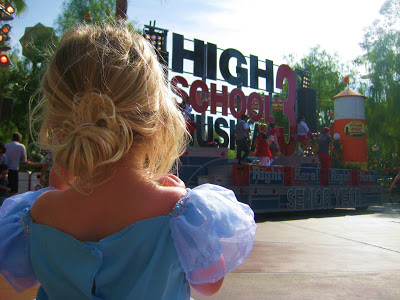 In this picture, we are posing with signs to enter a VIP Disney contest with a blogger I really like. I may be shamelessly asking for your votes in a few days.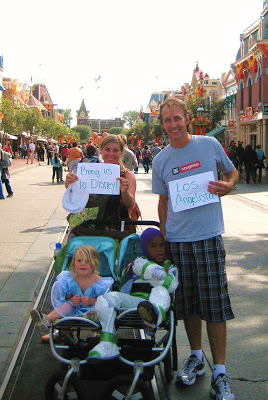 The kids love the water area, and since
mommy was involved in the preparations
, we had their spare suits with us. And sunblock.