We live entirely too far away from Michael and Jodie.
Getting out of Orange County is refreshing. There is a whole world out there where you won't run into people wearing
Ed Hardy t-shirts
and driving Hummers with
these things
attached to them.
There is something entirely satisfying about picking your food from a garden in the morning, and then eating it that night.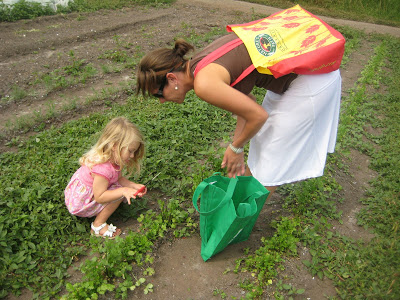 Humbolt Fog is an excellent goat cheese, and not, in fact, a brand of marijuana as the name might suggest.
If you post a sign that says "We have toys, enjoy wine tasting while your kids play", I will take over your winery for the better part of an hour and ignore my children while mulling over the complex, earthy bouquet of the Pinot Noir in contrast to the lush, fruity notes of the Syrah. Do not tempt me.

We are not a dog family. Partly because of allergies, and partly because I prefer the contents of my kids' diapers to remain in the trashcan as opposed to strewn across the front lawn.
We should always bring the nebulizer. Forgetting it is just insurance that Jafta will have his first asthma attack this year.
Jafta will not drink breastmilk. Even when it is mixed with Hershey sauce and pawned off as "chocolate milk" in a feeble attempt to combat his allergies with live antibodies.
Boy is a universal language, and I'm certain Spiderman is somehow imprinted in their DNA.If you post a picture of yourself picking blueberries with your baby in a sling, your friends will mock you relentlessly. But only because THEY ARE JEALOUS.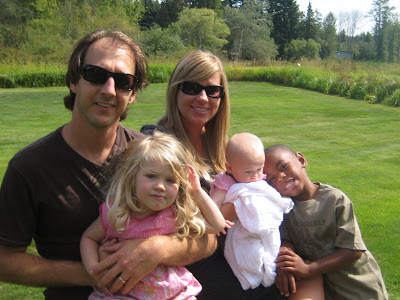 It is possible for a family of five to pack all of their belongings into two suitcases, just to avoid paying for an extra bag. It's also possible for them to forget to pack diapers.People on planes HATE babies. Almost as much as they hate terrorists and snakes on planes.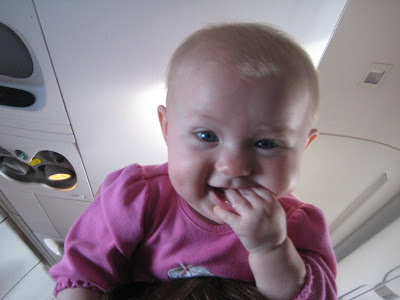 Loud sighs and eye-rolls do not, in fact, help a stressed mother calm a crying baby. YEAH, ROW 16. I'M TALKING TO YOU.We live entirely too far away from Michael and Jodie.