My sister, her husband, and their 15-month-old daughter have been visiting with us this week. It has been so great to have them out – it's been way too long. The last time they came out was right after I had India (when I took a road trip to Vegas with a 4-week-old. 'Cause I like to keep it classy like that). This was a much more mellow trip, although we are all a bit sleep deprived. My three kids shared a room while they bunked (and I mean literally, bunked) in Jafta's room. It was a FULL HOUSE.
Tomorrow, I take them to the aiport to fly back to Orlando. Their flight is at 1:20pm, and at 1:30pm my nephews are scheduled to land at the same airport, coming from Orlando for a week's stay. Our house will be busting at the seams for another week or so, but it is so fun to have them coming out. They have been visiting us over the summer ever since Austin was 6. Now he is 15!
One of the best things about having visitors is that it forces us out of our routine, and we act like tourists in our own town. We spent the past week showing my sister all that Orange County has to offer. Well, besides the OC Fair and 32,125 Board Certified Plastic Surgeons. We visited Doheny State Beach, In-And-Out, Wahoo's, Balboa Island, Newport Pier, The Spectrum, and of course, The Original Frozen Banana Stand. It was really fun, and the whole time Mark and I have been saying we should be doing this stuff more often. It's given us a new appreciation for where we live, and also some inspiration for the next few Saturdays of summer.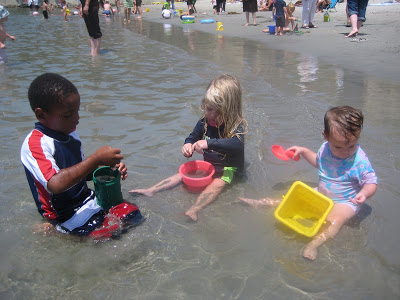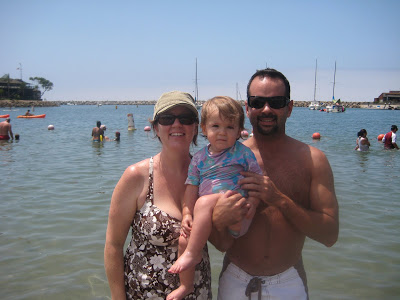 On Thursday of their trip, we went to an ultrasound lab where Brooke learned she is having another baby GIRL!!!