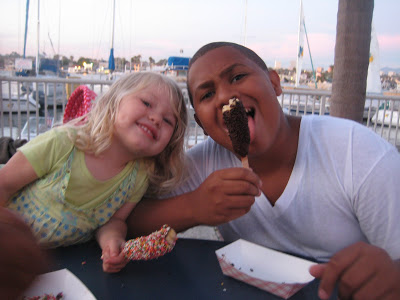 We said goodbye to my nephews yesterday. We had such a great time with them. We are slowly recovering from our two-week run of hosting family. We showed them all the best sites in OC (pretty much a repeat of all of the places we took my sister). Then we spent a long weekend lazing around the pool in Palm Springs. It was so much fun, but now I'm dealing with a serious vacation hangover. Today I was determined to "get back to business", which meant sifting through 232 emails, 59 messages on the answering machine, countless loads of laundry, serious mail management, bill paying, floor swiffering, call returning, etc etc etc.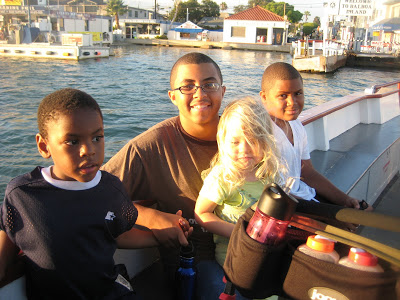 We are missing the boys already. The are such a huge help when they are here. Jafta loves having them around, and these two boys have five younger siblings, so they were seriously awesome with Karis. Yesterday was such a tough day for me at home, and it finally dawned on me – I had gotten really used to having someone around to hold Karis while I dealt with India, or vice versa. Note to anyone thinking of having a baby – have a teenager first. So much easier.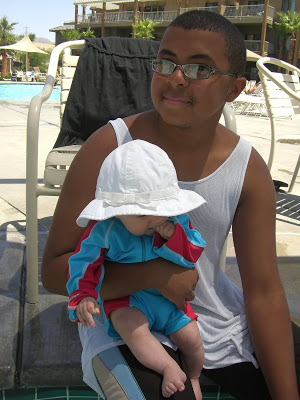 But despite me using them for free babysitting, I think the boys had a blast, too. We love spoiling them while they are out, and I think they went to Starbucks every single day they were here. They both got in several games of golf with Mark. And Austin got the chance to have a voice lesson with one of my friends, who happens to be a Big Bad Broadway Star. (Which Austin would love to be some day, too.)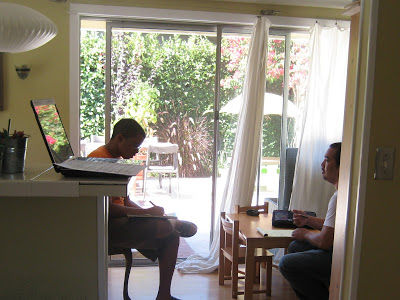 It's fun seeing them grow up into such great young men. Austin and I had a big ole' Gleek fest while he was out. He is now a member of the same show choir that I was in (same high school, same teacher, too). We spent the week singing show tunes, talking shows, and pounding on the piano. He introduced me to a hilarious new online musical I had never heard of before. Can you say the pupil shall become the teacher? So fun. It was a great reminder of my love of music, and even inspired me to pull out some of my old songbooks. Derek pretends to be too cool, but in the car on the way to Palm Springs, I caught him belting it out to In The Heights with the rest of us. He and I had some great heart-to-hearts while he was here. I love these boys so much, and I am so happy to be so close with them.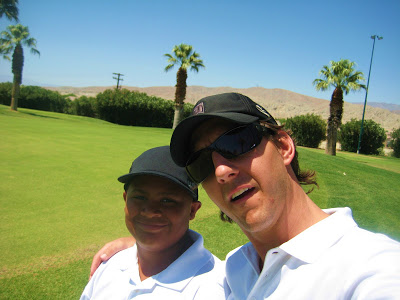 Alright, it's back to reality for me, and I have got some serious laundry to fold.