The Medical Advocacy Team is an amazing mission that organizes life-changing (and often live-saving) medical care for children living in countries where treatment is not available. Through the generosity of doctors and hospitals that donate care, kids can come to the US on a medical visa and get treated for spina bifida, hydrocephalous, cleft palate, and other conditons that would threaten their quality and length of life.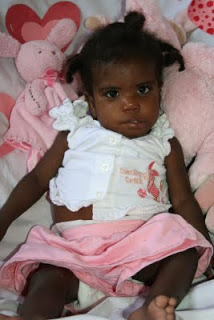 They have assembled a treatment team for a little girl named Djoulissa, to correct her club feet and also help with some developmental and neurological diagnoses. All they need is a host family. The host family is a vital part of the treatment team – and potentially the most difficult part. The host family acts as this child's family in every way while they stay in the US, from hospital visits to aftercare. It is a very scary thing for a child to leave their family and culture and travel across the world to deal with painful medical procedures, so it is vital that there is a loving family to help them through. Sometimes the treatment and recovery can be several months long.
If you live in the greater LA area, would you consider hosting her? It is a huge sacrifice for a family to make – it is emotionally and physically draining. But I can't think of a better gift than to be a part of a team that will impact this little girl's entire life. Mark and I would love to do this but we will need to wait until we are out of the newborn stage. I'm hoping someone who reads this might compelled to help. If you are, please email smithjklc@hotmail.com, or visit their blog by clicking here: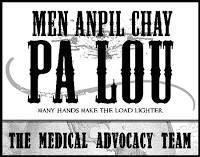 If you feel a burden for this girl but aren't in a place to help, would you pass the word along to others in the area? You can post this to your facebook wall by hitting the green "share" button below. Thanks!