We are hanging in Seattle for a few days. As we venture away from our below Orange County, a few highlights:
I picked up a copy of a magazine called OC Health, thinking that it might have some info about 5k races in the area. Instead, it was a booklet full of ads for local plastic surgeons, weight loss clinics, and day spas.

At the tanning salon next to Pick Up Stix, there is a sign posted on the door reminding people that children and babies are not allowed in the tanning beds.

And at IKEA, I got to eat dinner while looking at this lovely sight: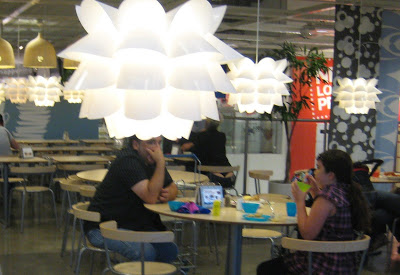 Look closer . . . . closer . . . yep. there it is.
Oh, Orange County, with your moderate climate and beautiful beaches. How I hate to love you.