I wasn't close with cousins growing up. My mom was an only child. My dad's sister had children but they lived far away and we only saw them occasionally. So it has been a new experience to be an aunt and know a close relationship with my neices and nephews. I have to say that seeing the love that my kids have for each other, and seeing their love for their cousins, is enough to make this cynical mom's heart burst with joy.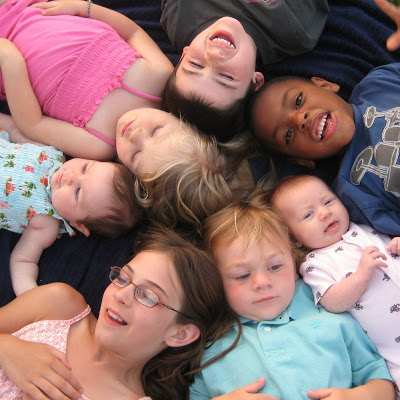 This weekend we got some great time in with the cousins on Mark's side. The Howertons Northwest are down for the week and yesterday we celebrated Grandma's birthday.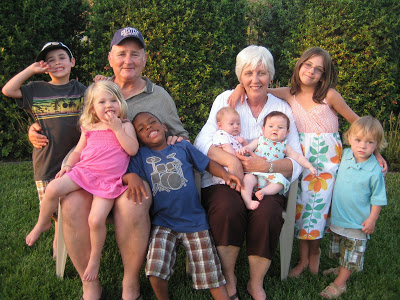 It's fun to look at their faces and think about how each cousin has a special bond, for different reasons. Caleb is a little older than Jafta and therefore, in Jafta's mind, the COOLEST KID EVER. Alex loves to play babysitter to Karis. Jafta and Tanner are both rough-and-tumble boys and seem to relate to each other in a way that is uniquely physically and affectionate at the same time. Karis and Peyton were born six weeks apart, and I can't wait to see the friends they will become.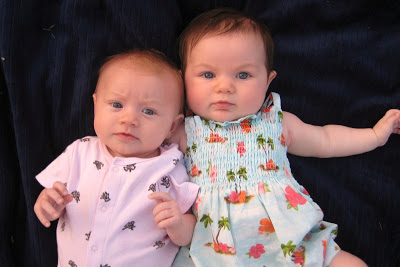 These girls will probably spend their teenagers years hanging out and complaining about how lame their moms are . . .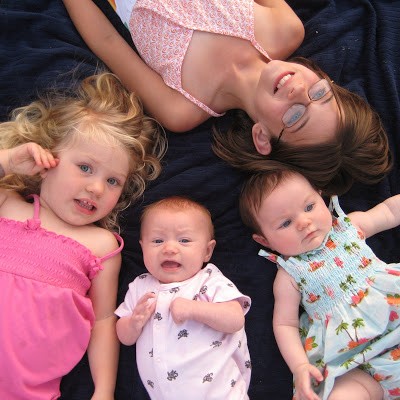 We are thrilled that Michael and Jodie are in the process of adopting from the fostercare system. They are likely adopting a sibling set, and we are hoping Keanan will be joining us soon. I can't wait to see the "Circle of Cuz" get bigger.