Today was a great mother's day. I woke up at 10am!! (of course I also woke up to Karis at midnight, 3am, and 6am, but it was nice to sleep in and try to catch up). I also found breakfast waiting for me. What a great hubby!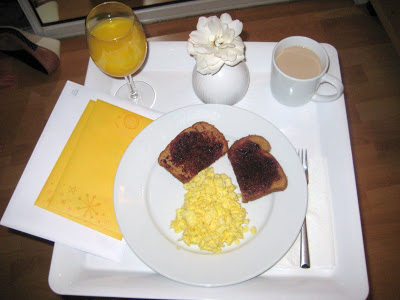 We had a lazy morning and then went to Habana's for lunch. It's my favorite restaurant and we've gone there every year for Mother's Day since we got Jafta. I certainly wouldn't have thought on that Mother's Day that I would be back four years later with 3 kids in tow! It's not really a family-oriented place so there wasn't a crowd, and their outdoor patio was sunny and perfect. And cuban food . . . yum. I was excited to have a mojito for the first time in 10 months.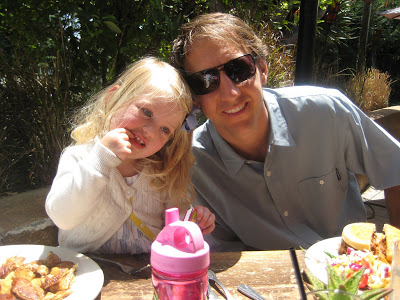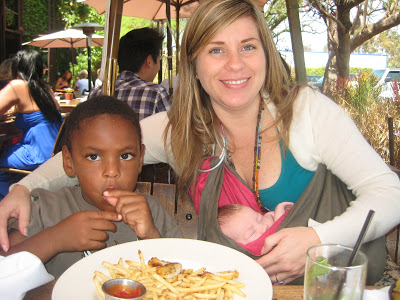 I really do feel so blessed this Mother's Day!
Here is the card Jafta made at school for me. I thought it was pretty funny. My hair is white? I thought I was doing a better job of covering that up. But it's flattering that he thinks I only weigh 45 lbs.