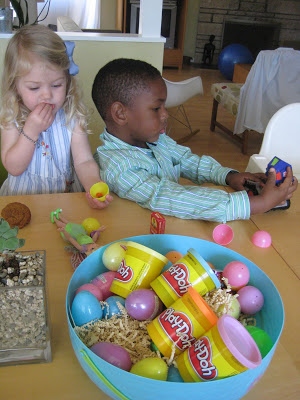 I sat out on the Easter celebration this morning. Our church does a big, county-wide service at the Pacific Amphitheater. It is always artistic, always inspirational, and always kind of a zoo getting in and out with that many people. My end-of-pregnancy waddle has morphed into a slow, strained elderly gait, because my pelvis is basically coming apart. So there was no way I was going to be climbing stairs and walking up steep hills and then walking to and from an endless parking lot.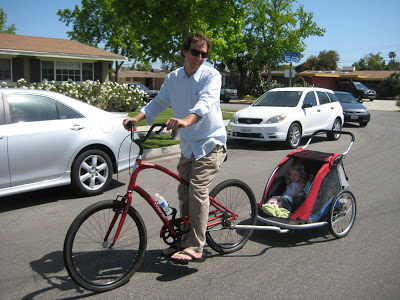 Mark decided to ride his bike over to avoid the parking mess, and borrowed a trailer to hitch the kids to. He DID offer to cart me in that trailer as well. But as much as I wanted to see Easter, I really wanted to avoid the 21 belly rubs and 52 comments as to how ready to pop I am. I've gone underground until this baby comes. I am refusing social context entirely for the next week. (God let this happen in the next week). Unless, somehow, I can get my hands on one of these:

So many advantages:
1) could get around without it feeling like my pubic bone has seperated entirely from my hips
2) could out-run anyone trying to touch my belly or find out if I'm having twins
3) could look awesome like GOB always did on Arrested Developed. (if you don't know what I'm talking about, you need to get with the program. Season 1 on DVD. Best show ever).
Anyways, I had a nice quiet morning at home, and then the family graciously came to my house, because I didn't think I could handle one moment in the car. We hid Easter eggs around the backyard. Here is a picture of the cousins listening to the rules. Mark might have taken the rules a little too seriously.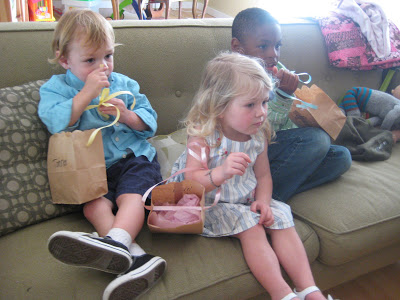 Then the boys decorated cookies.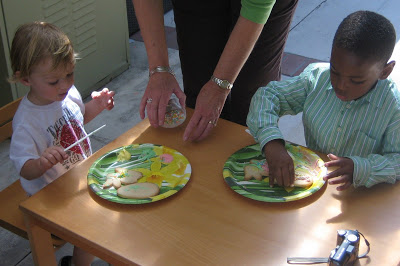 The cousins got a little snuggle time with baby Peyton. I think they are ready for a new sister of their own!