Hope yours is great!! We had a fun morning doing Christmas as our family. Here is a little video of the discovery. Please enjoy Jafta's "kicks of joy" as he sees the toys.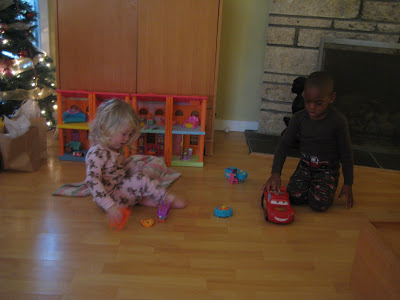 We just got a few toys, but the one WE were most excited about was this keyboard/mixing table from
V-Tech
. Mark was "testing it out" last night while we set up the toys. For about a half hour he pretended to be Fatboy slim. You know, just to make sure it works and all. I mean, sitting there playing with your own kids' toys is something everyone does, right?
I have to admit, this thing is awesome. You can "Cher" your voice, and it has great hip-hop beats, and even a record to scratch. Jafta likes it, too, and has been dropping beats and mixing jamz all day. Word.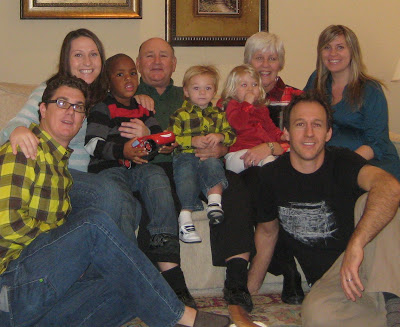 We had a great day with Mark's family, and tomorrow we are en route to Orlando, Florida to see mine.
Merry Christmas!