We did Christmas early with the Howerton clan, while Michael and Jodie were visiting from Seattle. Here are some photos and highlights of that time:
1. lots and lots of wrestling
2. matching pj's. thanks Aunt Sarah!
3. human pyramids
4. gingerbread house competition
And now, for the results:
WINNER: Most Christmas-y (Michael, Jodie, Alex, Caleb)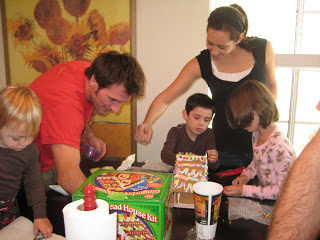 WINNER: Most Religious Interpretation of a Secular Gingerbread House (Mark & Jafta, for using crosses on the windows and red frosting representing "the blood of the lamb" over the doorpost. Wrong holiday, but very spiritually significant.)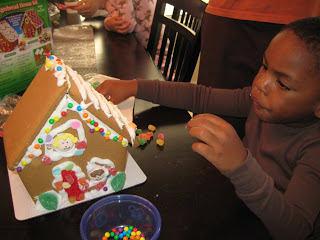 WINNER:
Best Design/Least Input From an Actual Child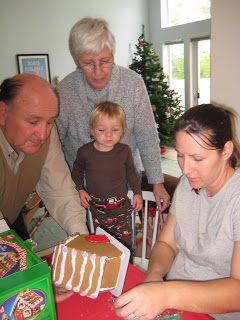 (Grandma, Grandpa, Sarah, Tanner)
.
.
.
.
.
.
.
.
.
Certificate of Participation: India, for doing nothing but licking icing off of a plastic spoon for two hours.