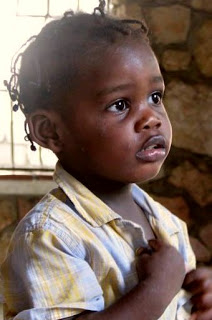 Jafta has figured out that I'm pregnant. I haven't said anything yet, so I'm not sure if someone told him, or if he's just suspicious of my growing belly. For 10 weeks pregnant, I somehow look 6 months pregnant. Anyways, on our way home from preschool today, he asked me if there was a baby growing in my tummy. I told him yes. And then he asked me what kind of baby it was going to be. "A new baby", I said. And Jafta replied:
"OH!! I want it to be Keanan! I want to go see Keanan tonight and bring him home!!!"
I hear ya, buddy.
It makes me so sad to know that he will probably come home well after this baby is born. I want Keanan home in a big way. Our family feels incomplete, and as excited as I am about a new baby, it also feels heavy to know that life moves on as we have one member not with us. It's interesting how Jafta, at 3, so often articulates the feelings that are laying beneath the surface for me.