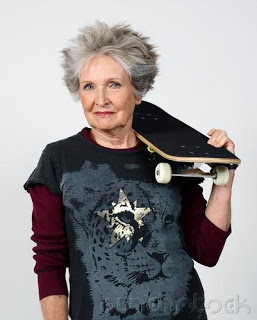 I am officially out of touch. I picked up an Us Magazine the other day and didn't recognize half of the celebrities pictured. I don't watch American Idol. I've never seen The Hills. And I'm not even sure what Gossip Girl is. I've heard of bands like Fallout Boy and Panic at the Disco. I think they are supposed to be cool but I don't know what they sing. I haven't seen a movie in the theatre in, um, a very long time. I don't even go to the mall anymore, so Old Navy is now my fashion compass. MySpace scares me. Skpying scares me even more.
Yesterday, I saw two teenagers making out at the park and thought about telling them to go home before I called their moms. I fought a similiar urge last week, when I almost told a teenage boy to pull his pants up.
When did I become so old?