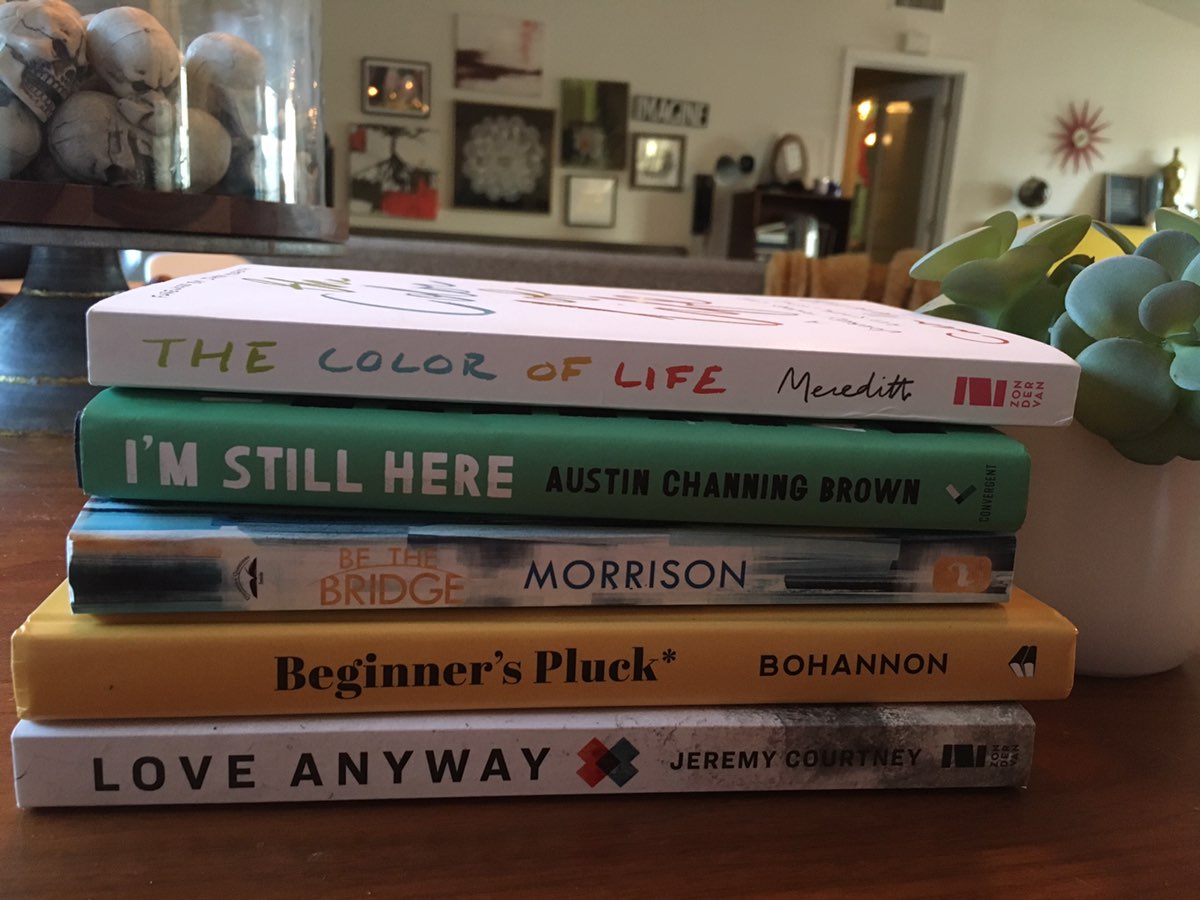 Love Anyway: An Invitation Beyond a World that's Scary as Hell by Jeremy Courtney
Jeremy Courtney has been providing crisis medical care to people in conflict-torn Iraq and Syria for over a decade. In an area of the world many people fear, Jeremy helps refugees start small businesses to get back on their feet and promotes peace across long-standing sectarian divides in the Middle East. His book tells the stories of people who have lived through war and terrorism. Love Anyway inspires us to push away from our fears and choose love.
Be the Bridge: Pursuing God's Heart for Racial Reconciliation by Latasha Morrison
Latasha Morrison is the founder of Be The Bridge, an incredible organization dedicated to promoting racial reconciliation within the church. Her new book presents those concepts and learnings in a relatable way to help everyone move toward relationships and deeper understanding in the midst of a divisive culture.
The Color of Life: A Journey toward Love and Racial Justice by Cara Meredith
Like many white people, Cara was raised to be "colorblind." But when she fell in love with the son of black activist James Meredith, and had two biracial children, the racial divide began to come into sharp focus. In this memoir, Cara talks about how she learned to move from white privilege toward racial healing, and push into desperately-needed conversations about race.
Beginner's Pluck: Build Your Life of Purpose and Impact Now by Liz Bohannon
Liz is one of those friends who also happens to be a true world-changer. In her 20's, she founded a company that provides education and employment for women in East Africa. In this memoir she provides practical steps for finding your passion and creating change in the world.
I'm Still Here: Black Dignity in a World Made for Whiteness by Austin Channing Brown
I got to hear Austin speak at the Together Live event last night and was reminded how compelling her memoir was. It's a vulnerable account of learning to navigate life as a black person in a white world, and ultimately coming to a place of learning to love her blackness. It was heartbreaking and illuminating, and an important book for people of every race to read.