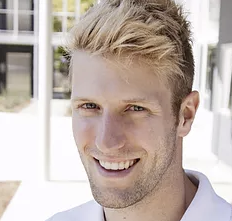 Two of my kids are headed to Camp New Heights this summer to participate in their advanced athlete track. Camp New Heights is a great wellness camp for athletes as well as for kids who are just started a journey with physical fitness. They have two, four or six week summer programs for campers aged 9 through 17, located in Santa Barbara, California. Programs are personalized to fit individual needs with the focus of helping each camper build a better version of themselves and reach new heights. While at camp, they get to live in dorms at the beautiful University of California, Santa Barbara campus and are exposed to healthy habits, mentally, emotionally and physically. Today I'm chatting with founder and director Stephen Bean.
---
What inspired you to start a wellness camp for kids?
I previously worked at a weight loss camp for kids, and I was shocked at what I had discovered: The camp I worked for was not providing any information to the campers–it was simply a calorie restrictive program that caused kids to lose weight rapidly (not in a healthy way), form a negative association with food, and not learn anything to help them succeed once leaving camp. Following that experience, a camper's father reached out to me to see if we could come up with a camp that could really help kids. We set out to build a camp where kids could feel empowered to make healthy decisions based on information and feedback. Camp New Heights is designed to give campers access to vast amounts of information and knowledge that they can take home with them and share with their families, friends, and communities.
What are some of the challenges that you see kids today facing when it comes to wellness and self-care? What is unique to this generation?
Bob Dylan talked about "the times they are a-changing", but we're at the point where the times have definitively changed. Today's generation faces all of the same growing pains that were faced 20-30 years ago, but now there is the added pressure from social platforms that is hard to encapsulate. Today's kids face pressures from their peers and a whole social environment that we never knew as kids. It's hard to not value yourself against your peers when there is a quantitative measure of likes and comments on various social channels. The advent of computers, phones, and social networks has allowed both kids and adults to somewhat isolate ourselves from our friends and family. This ability to isolate can be dangerous because it can lead to a downward spiral and removal from friends and activities that were once loved. The ease of use of technology has been detrimental in this regard since it's important to stay connected with friends and family members with tangible social contact. The ability to decipher and interpret facial expressions, emotions, and other context clues are so important to having healthy relationships. The distance that technology adds to our relationships can make the ability to interpret these complex idiosyncratic behaviors a lot harder.
How can parents inspire their kids to care more about personal wellness?
Parents should approach personal wellness by not only modeling it, but also using empowerment to encourage their kids to take ownership of their personal wellness. Gone are the days of "Do as I say, not as I do." Parents have a ton on their plates as it is, but it's critically important that they take time to address their wellness needs.
I believe that each journey towards health and wellness looks different. Due to the variability in the journey, it's important for parents to expose their kids to a wide array of activities. A kid may not like the idea of running a mile, but perhaps they love sprinting for 100 meters. By providing opportunities to try and experiment with new activities, kids will be more likely to find something that they really enjoy. It's important to provide positive feedback to kids attempting something for their first time. After all, there was a time when Michael Jordan had never held a basketball.
In regards to food, it's super important to expand the palates of kids as early as possible. If kids only eat processed food that is enhanced with sugar to provide a palatable taste, the child's taste preferences will develop around that flavor profile. There are so many resources available for healthy recipes for breakfast, lunch, dinner, and plenty of in-between snacks. It's important to try new meals and foods as a family, and just because a parent doesn't like it doesn't mean the child will think the same thing. I didn't have an avocado until I was 23 years old simply because my parents didn't eat them. Be just as adventurous with your food as you would be with trying new activities.
You have two tracks, one for kids just starting on a fitness journey, and one for more seasoned athletes. What are some of the benefits of working with these two groups concurrently?
We believe in the philosophy that no matter where you start, we can all grow. We cherish the ability to bring together groups of kids who might not cross paths while at school. Working with these two groups concurrently allows us to highlight similar struggles and achievements. Bridging the gap between beginner and advanced is really shown in our group sports activities when we see such a wide array of skill levels that learn to work together as a team. The beginner and advanced groups have tons of opportunities to work together and we see some of the most positive peer reinforcement in these moments.
What are some of your favorite success stories from campers?
There are so many that I wish I could write you a dissertation explaining each one. I'll cherry pick a few that have really moved me and reinforced the reason we started this camp:
We had a camper last year who was entering his senior year of high school. This camper was a wonderful person and a natural born leader. This camper exuded confidence, but confided in the staff that he wanted to lose weight so that he could try out for his high school's soccer team. We set out to give this camper the best route to go about his goals. This camper became a leader among his peers in advocating for his food choices and never gave less than his best in any workout. This camper never starved himself, but simply made great food choices. This camper stayed with us for the entire six week summer session and left down 40+ pounds. We weren't so concerned about the number on the scale, but we were delighted to hear him comment on how comfortable he felt running, on his ability to breath easier, sleep better, and how he generally felt better doing everyday things. This tangible feeling for him reinforced the choices he made. I nearly cried when he sent me a message in the middle of the school year that he not only had tried out for the team, but was selected to be on the highly competitive Division I school team.
My other camper story comes from our first year in which we had a camper join us who had no real exercise experience. This camper was not overweight and was actually underweight by traditional standards. This camper came in with an incredibly open mind and was just a sponge for information. The camper enthusiastically tried every camp activity she could over her four-week stay. The camper took the nutritional advice to heart and–much like the camper in story one–remarked on how great she felt after each meal. The camper started to put on some muscle which she was very proud to show her parents on move-out day. However, I haven't even hit my favorite part of this story which comes from her decision to take the swimming class. This camper had never swam before and was actually very worried about her lack of swim experience. The transformation was like a fish to water. In a matter of days, this camper was doing 1:15 per 100 yards front crawl in the pool (which is quite impressive). This camper went from never entering a body of water to a legitimate freestyle swimmer. The camper reached out to our swim instructor a few months later to let her know that she had won her apartment complex's swimming race.
I've got a million more, but those two stories solidify why we do this camp.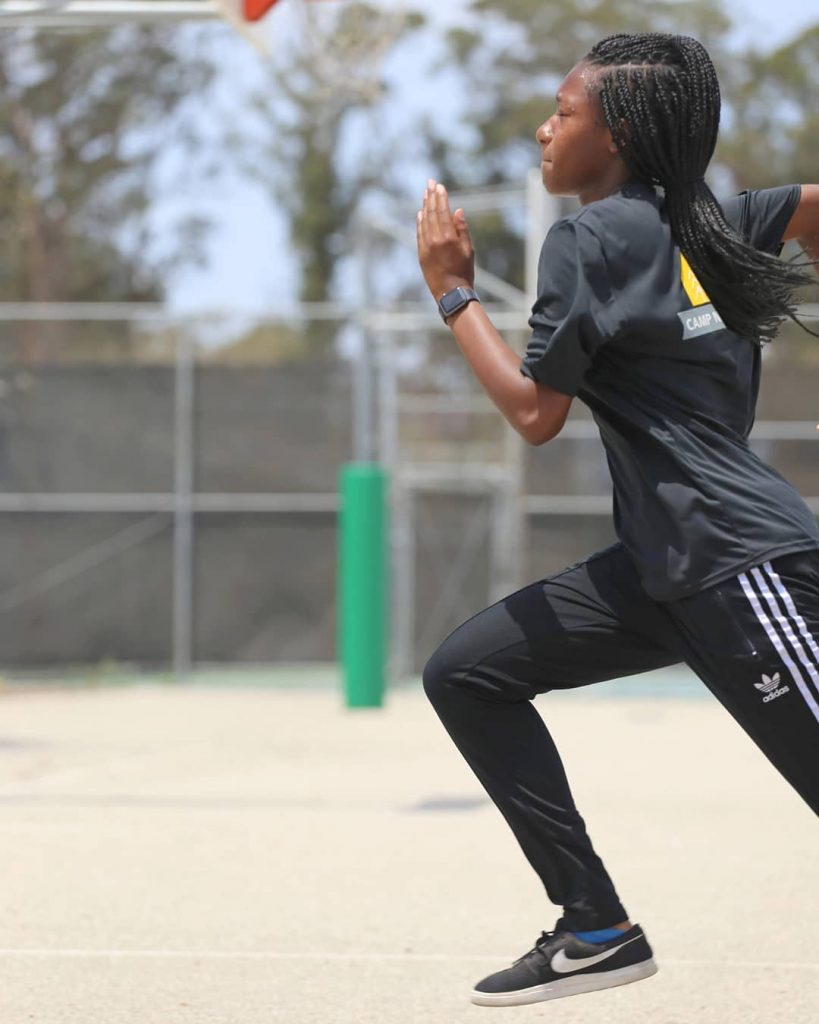 What is unique about Camp New Heights?
I think what makes us unique is our holistic approach to health and wellness. Our approach encompasses the understanding that each camper is different from the person standing next to them. I think the diversity of campers we have is something that makes us incredibly unique. We have campers who are attempting to make their schools' varsity teams and we have campers who have never exercised or played a sport. We aren't obsessed with a number on a scale or how many reps somebody can rip. We're here to celebrate the cognitive recognition by campers that they feel better. We strive to empower campers to be able to be intrinsically motivated about their health and wellness. Allowing campers to make connections, make decisions, and reflect on their choices are what ultimately lead to intrinsic ownership.
I think our staff is next level, as well. We go to great lengths in our hiring process to find the best people who are capable of creating a great experience for our campers. We actually have an acceptance rate for staff that sits below 1%, so technically it's easier to get into Harvard (5.4%) than it is to work for Camp New Heights.For kids to have access to JT, our Sports and Human Performance Director, is awesome. JT has worked with everybody from middle school athletes all the way up to NFL players. I also think it's important that all our staff members are live-in, and there are no corporate office staff members that the kids will never meet in person. All of our staff are here enjoying the experience right alongside the campers.
What do you hope that campers take home with them?  
I hope that campers leave camp feeling empowered and equipped to continue their lifestyle journey outside of camp. I want campers to feel that they have gained knowledge about nutrition, exercise, and physiology. In addition, I also want them to cherish the social and emotional skills they have cultivated at camp. The ability to live among their peers in a dorm prior to college exposes a whole new set of social and emotional learning moments. We have a limited cell phone policy, so this provides tons of opportunities for them to interact and learn from their peers. I want each camper to leave with renewed self-confidence in every aspect of life. Above all else, I want campers to leave having had the most fun they have ever had over summer break.