Jafta spent his 14th birthday on a plane en route to Tokyo and it was the shortest birthday of his life . . . because of the time change and travel time, it was only his birthday for about 6 hours. Hopefully the fun we had in Tokyo made up for it, but his actual birthday was kind of a dud. So I promised him we would do something fun when we got back.
I think there is no one harder to throw a party for than teenage boys. They are difficult to impress and finicky and even amongst a friend group, they all like to do different things. Jafta wanted to do a skate party tour but I knew that some of his friends would not enjoy that as much, so I planned a day of fun games and competitions for him, ending at the skate park so that the kids who don't skate could end early.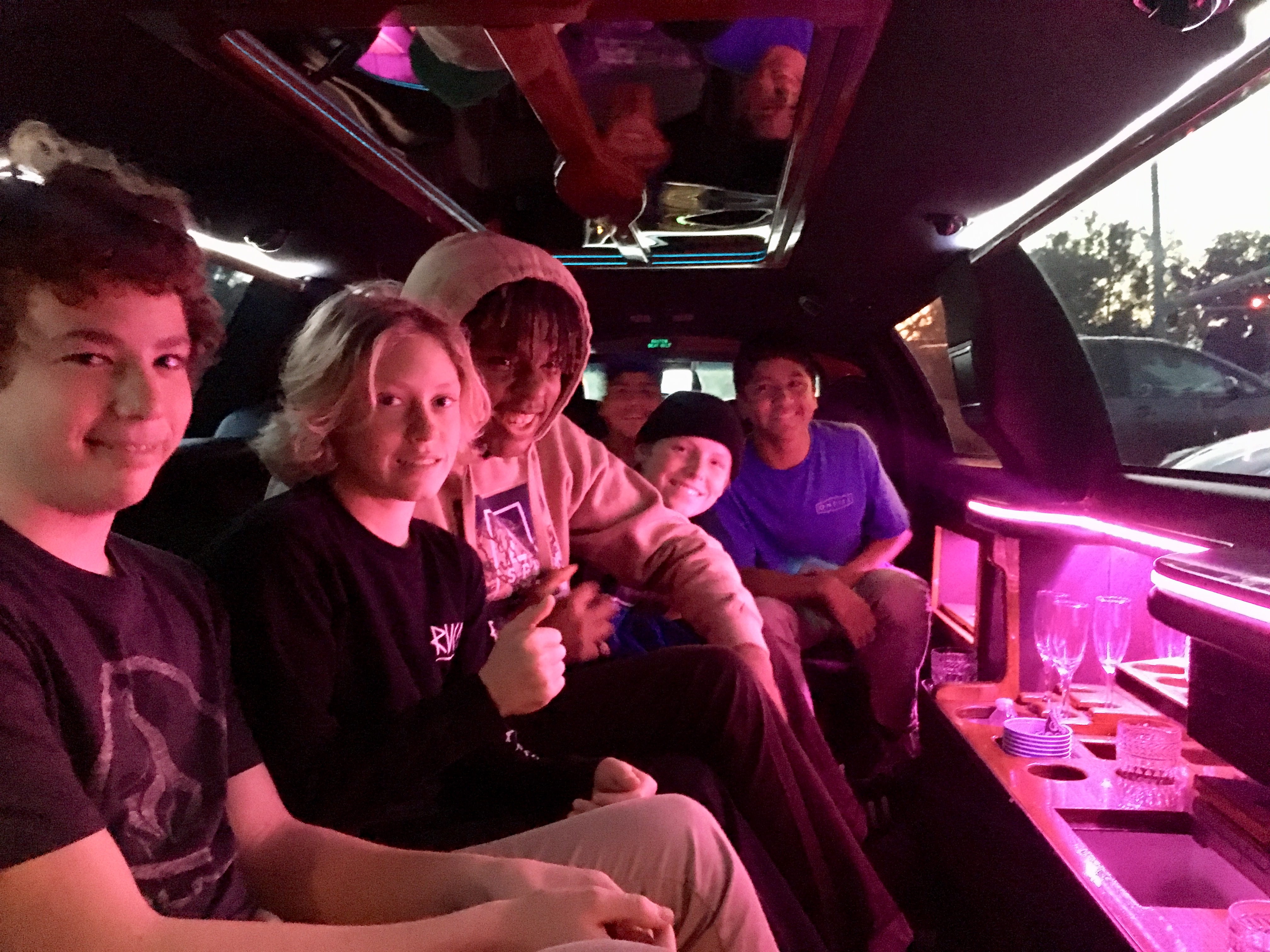 Jafta's great birthday adventure started at Arrowtag OC. They had a blast shooting arrows and teaming up against each other. A great teen party option though I might have to come back with friends …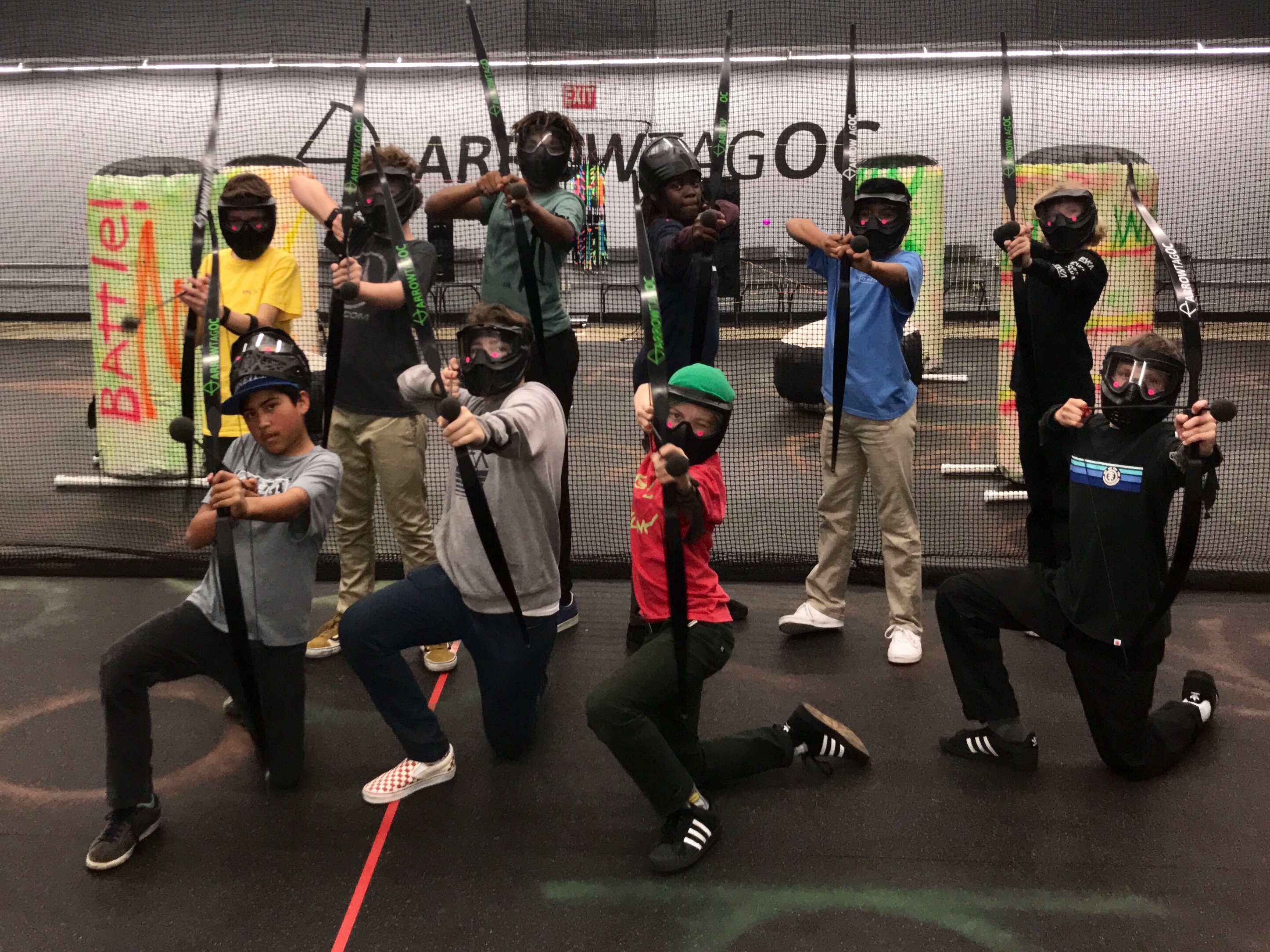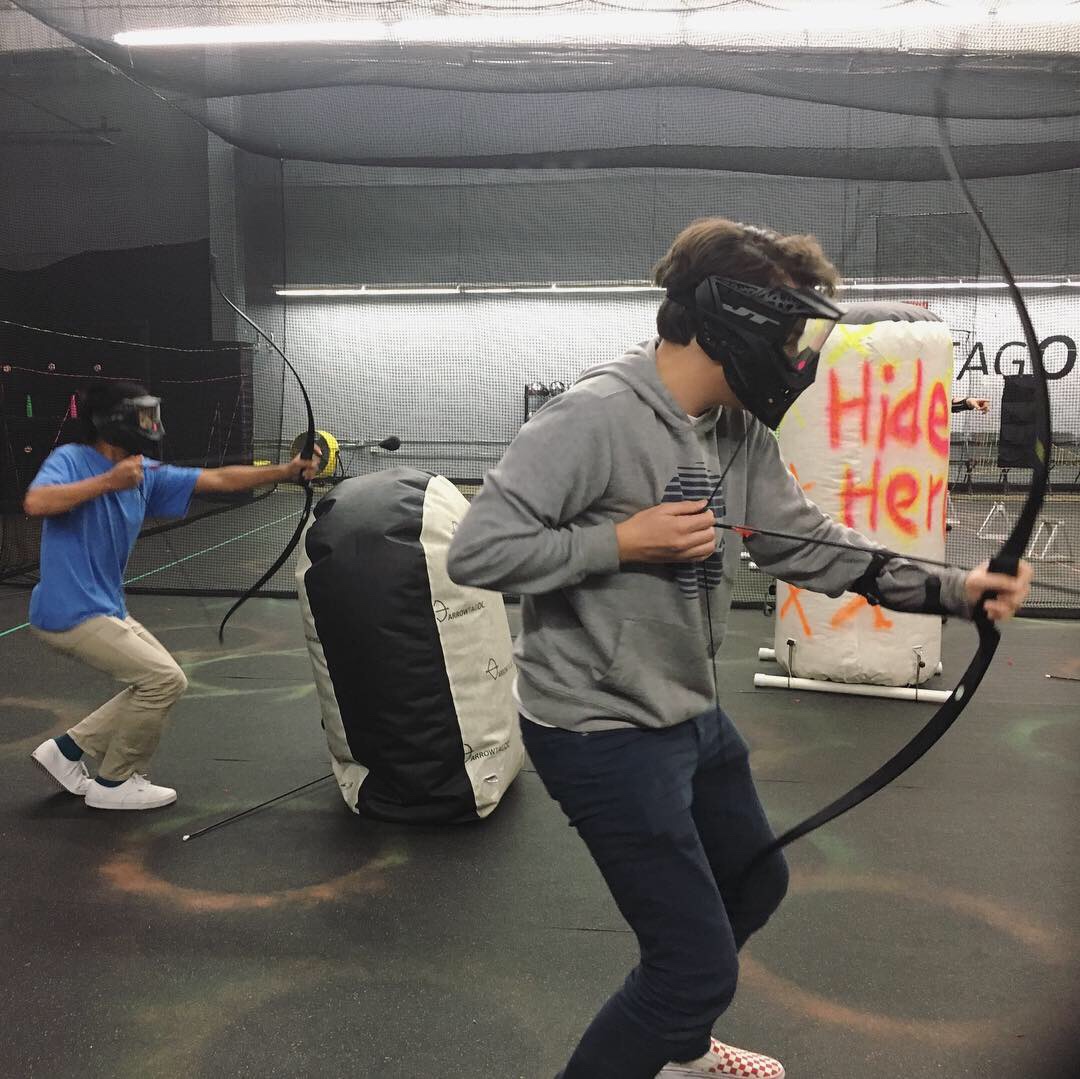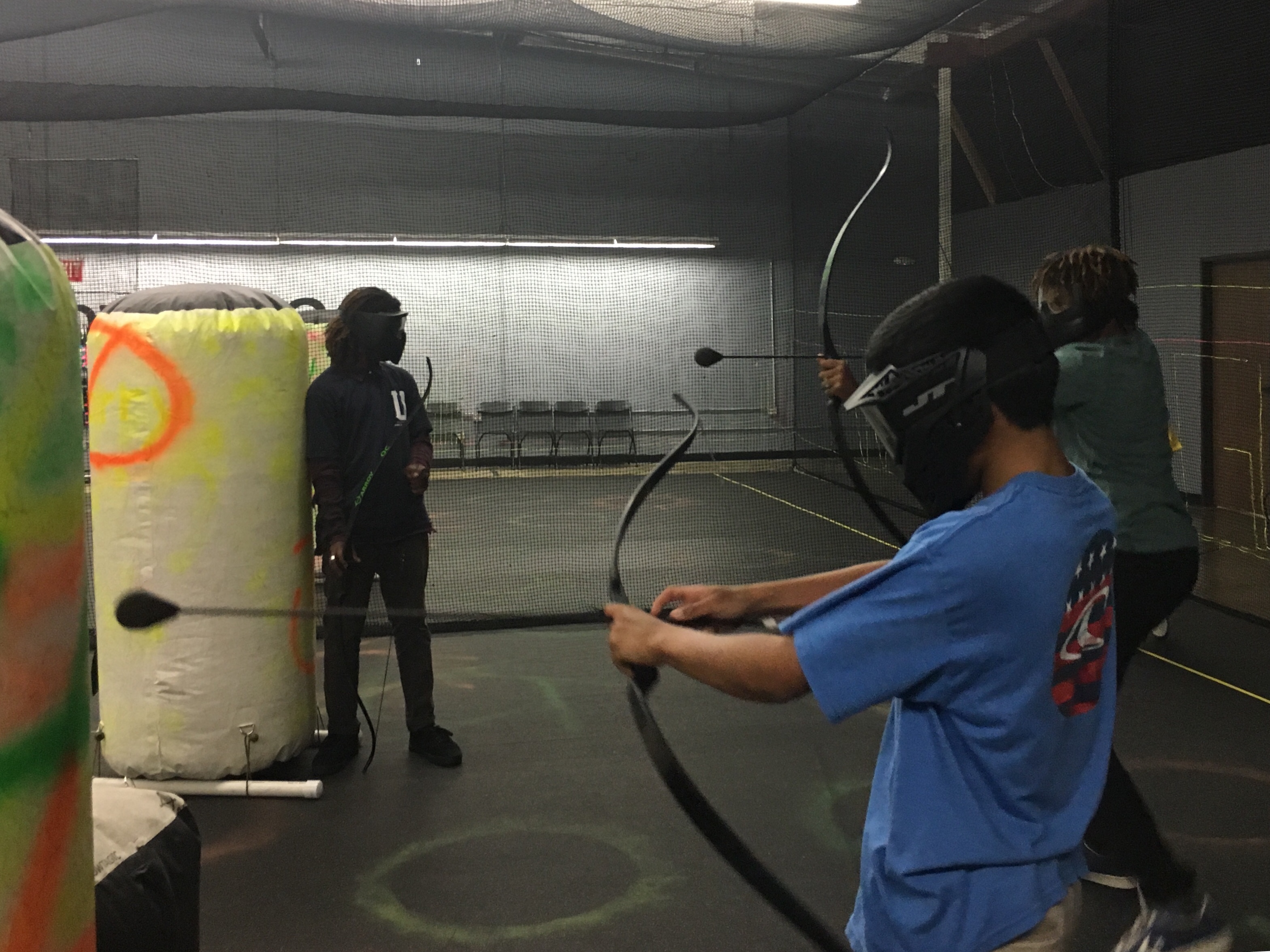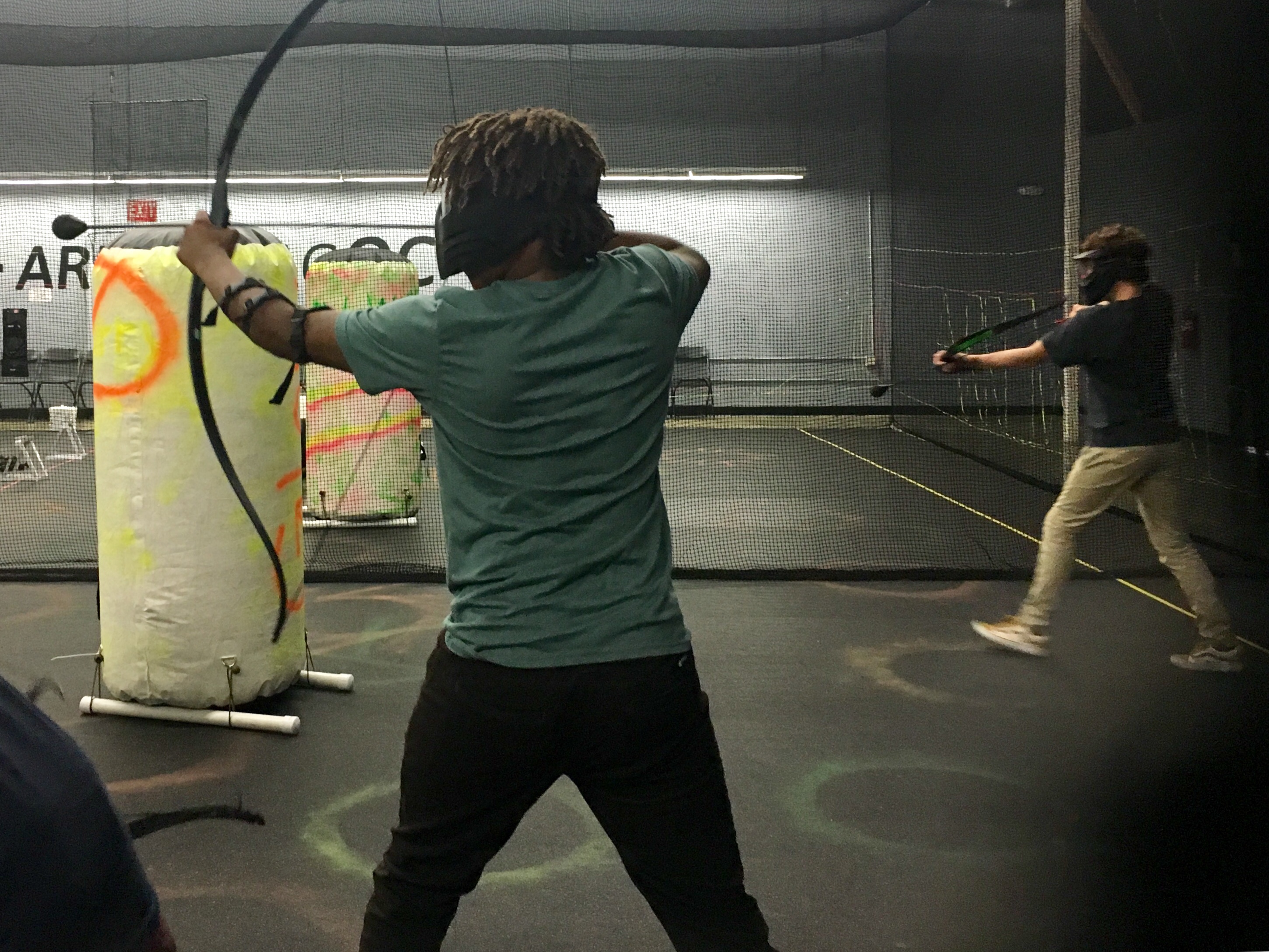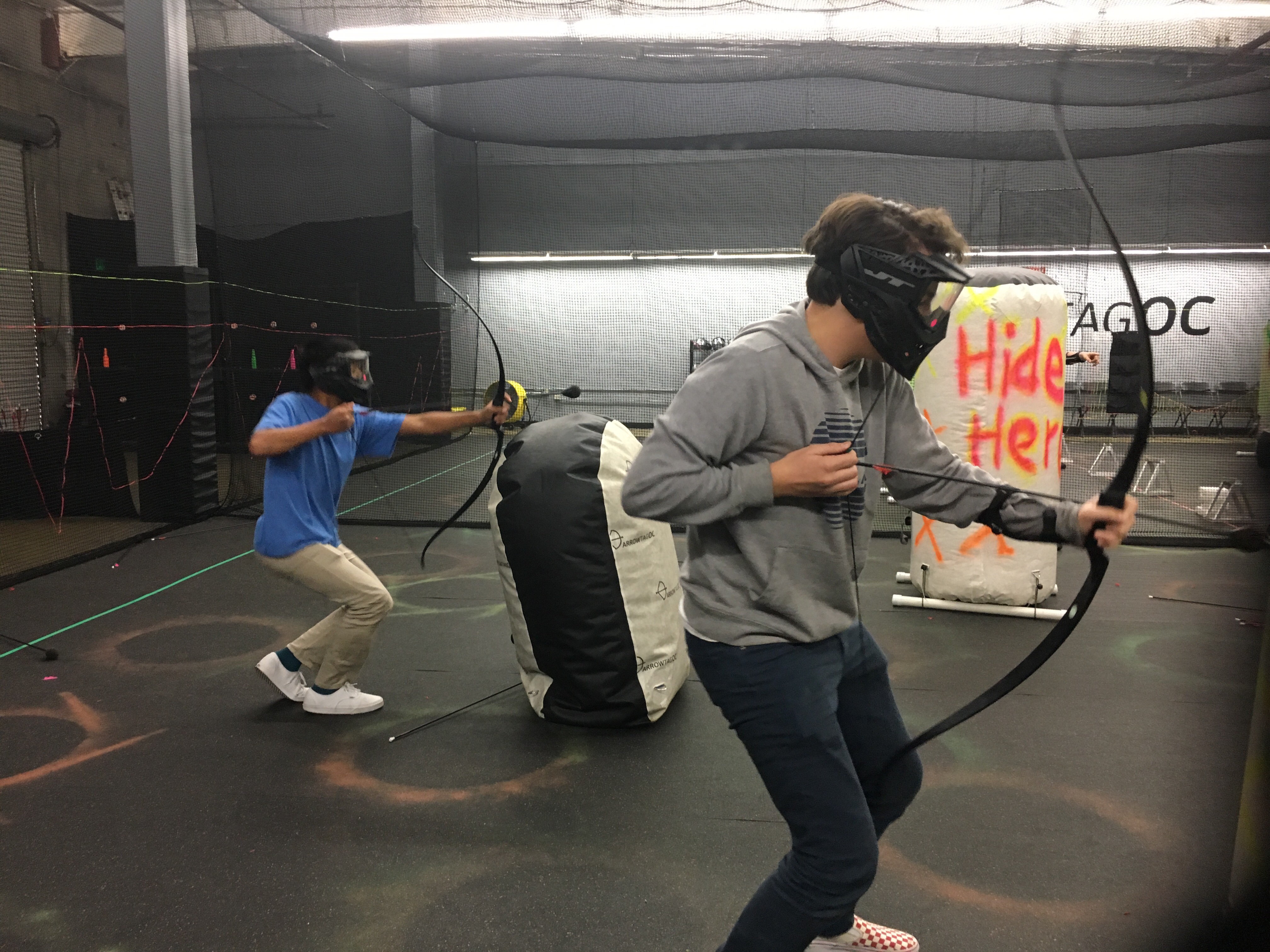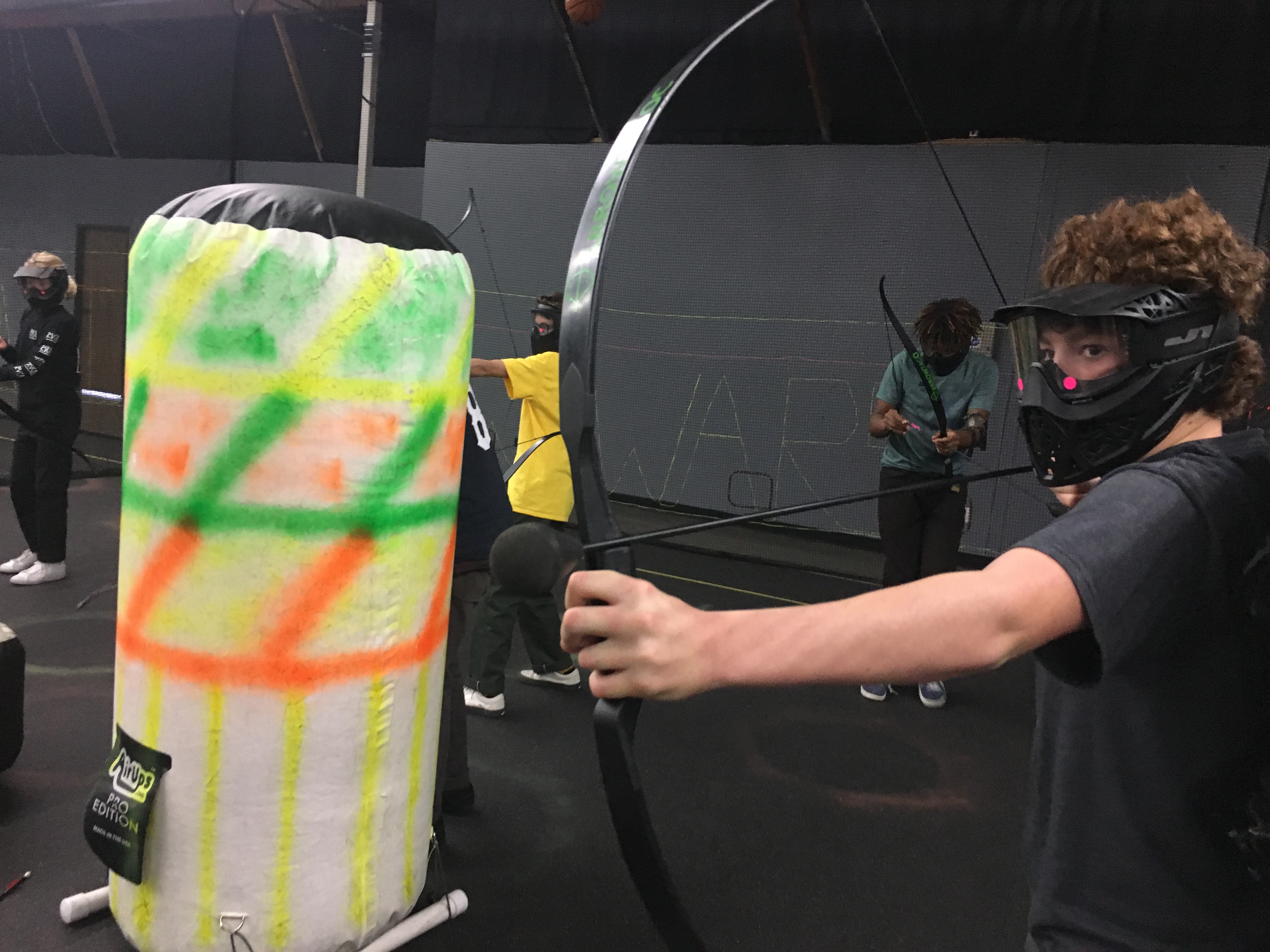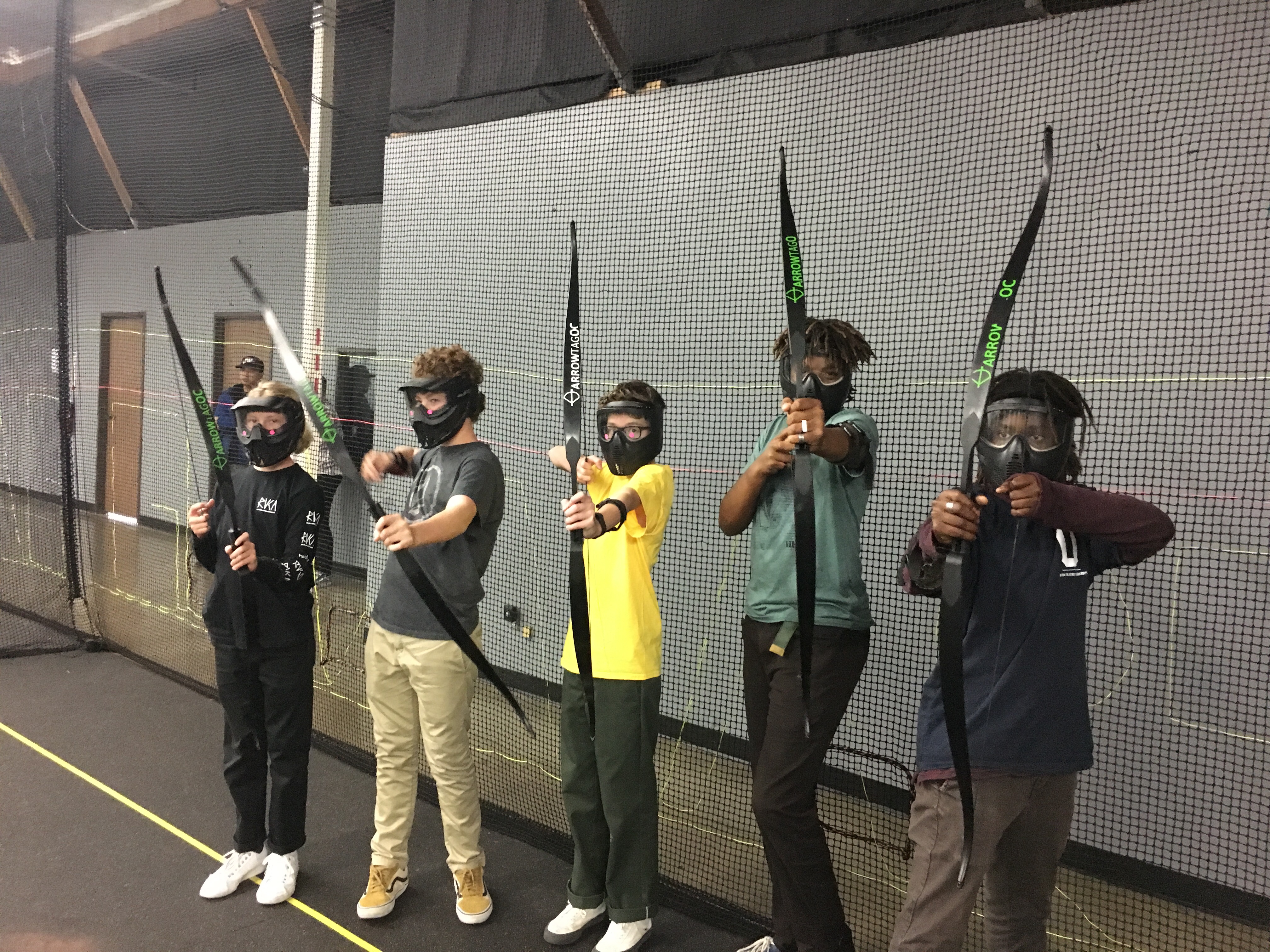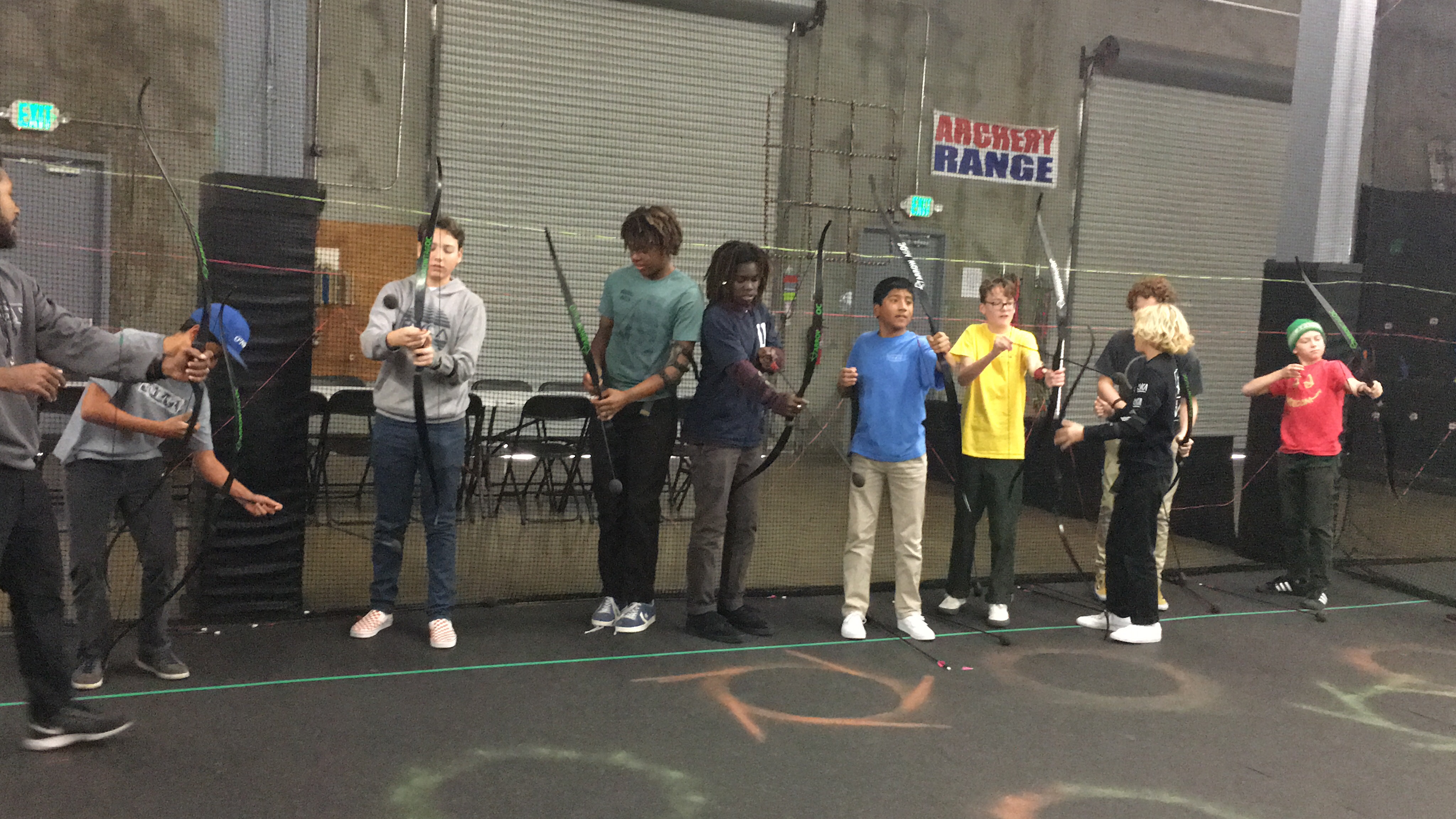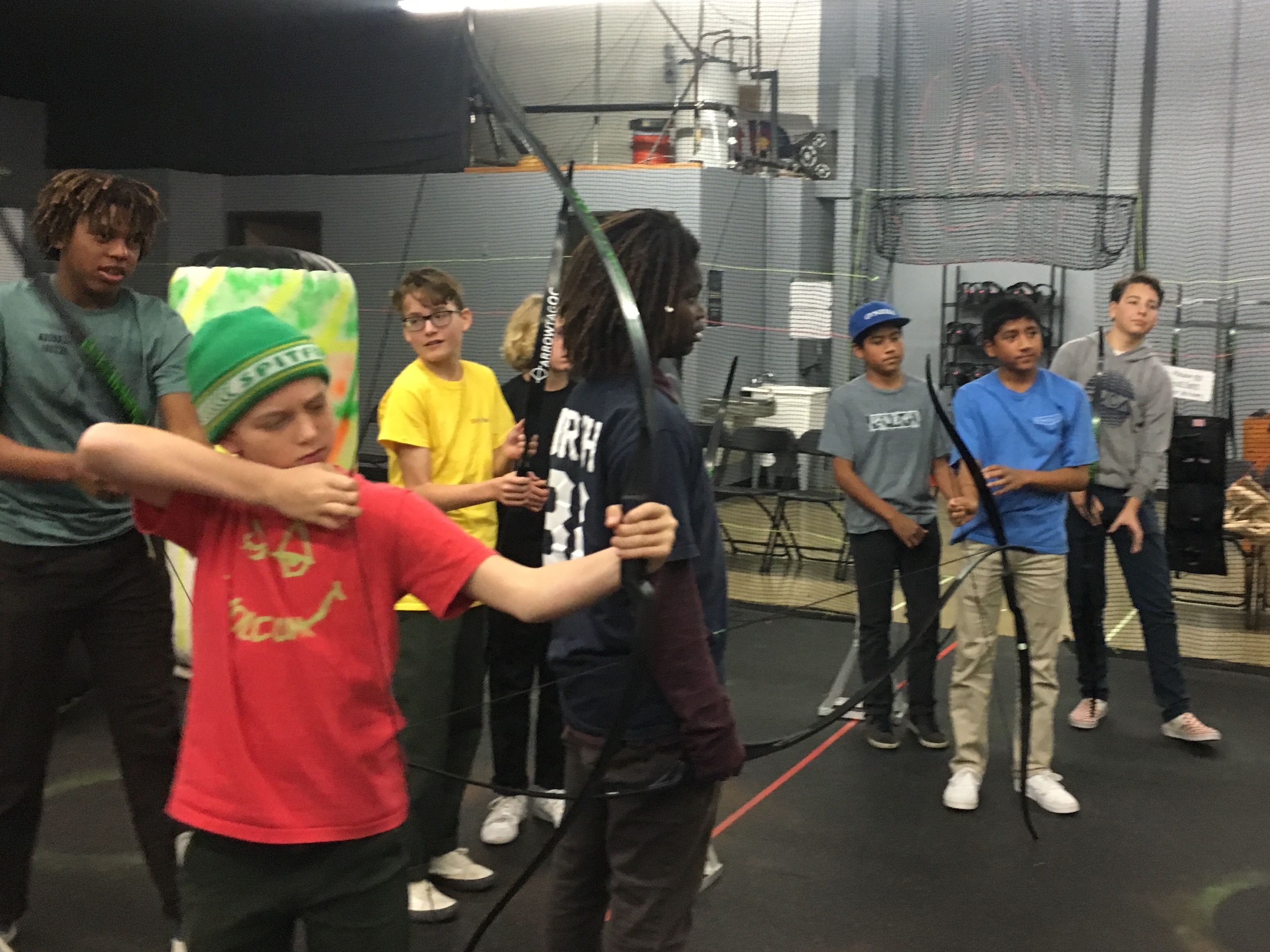 I decided to rent a limo to shuttle the boys around. I couldn't fit them all in my car and it was a reasonable option that made it feel really special for the boys. I ended up renting the limo through Angel Limousines, based on their stellar yelp reviews. I got to know the owner a bit as we were chatting about the party and it definitely felt like one of those unique connections. John also has a 14-year-old boy, but he is terminally ill. John has dedicated his business to other kids with chronic illnesses and volunteers driving for the Make-A-Wish Foundation.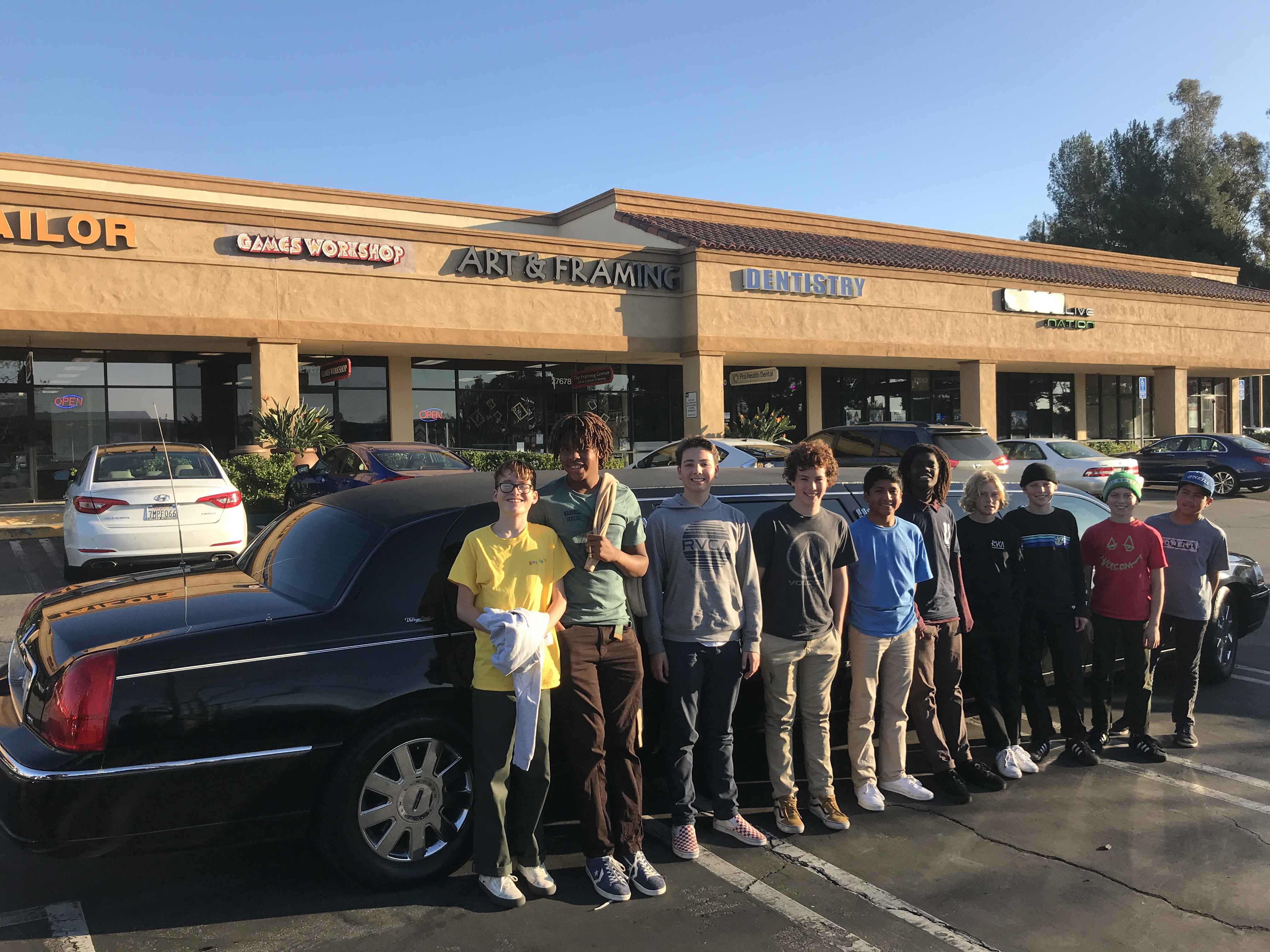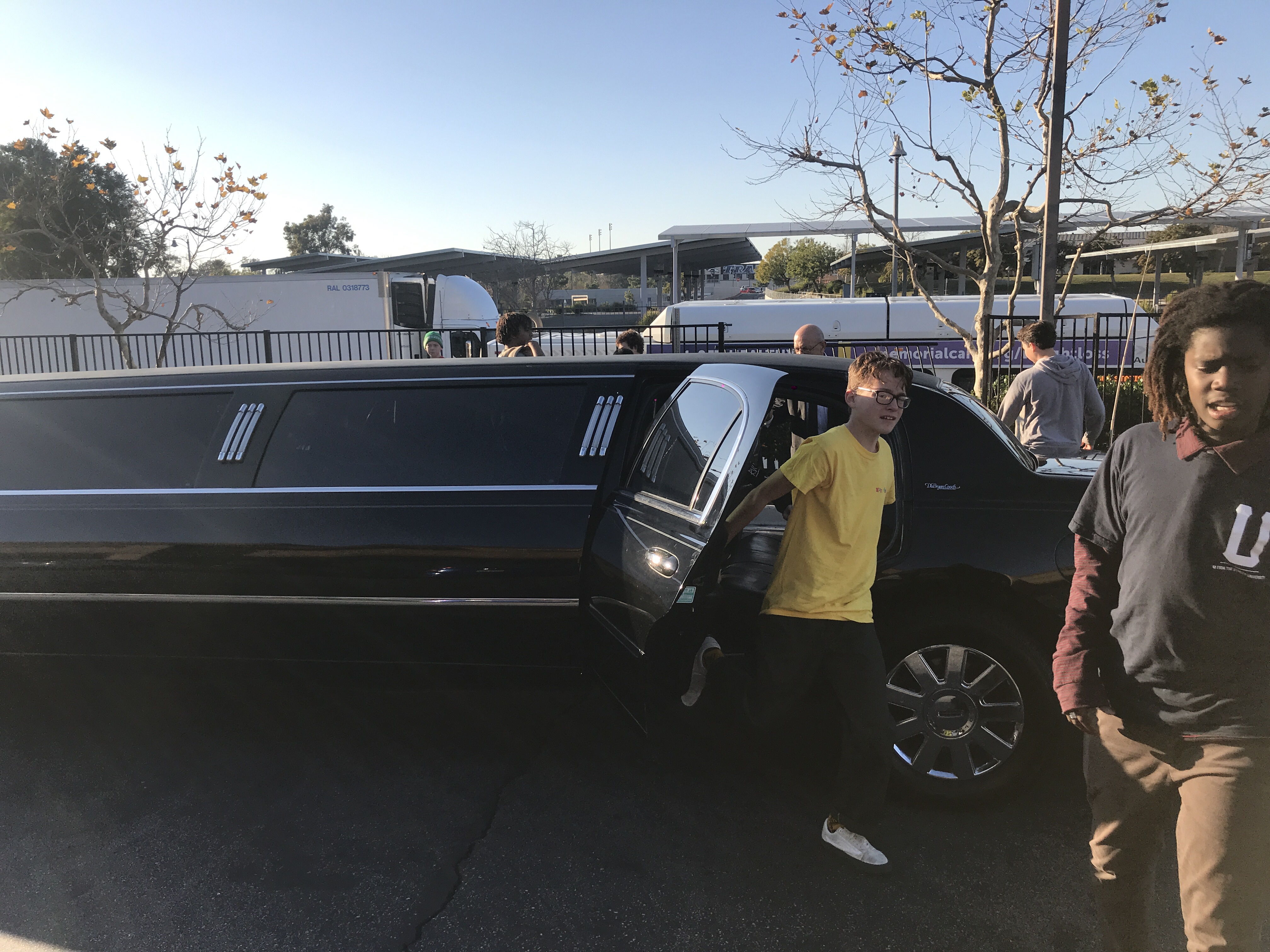 Our second stop was at PlayLIVE Nation, which is a gaming center full of both video and board game options, from Fortnite to Magic to Smash Brothers. The boys decided to play Fortnite. And while it's a game many of them play at home, they had a blast playing Fortnite all in the same room. So much smack-talk. And I especially appreciate the enthusiasm of the staff took in making "happy birthday" as embarrassing as possible. We did cupcakes and pizza in their party room before heading to the last stop.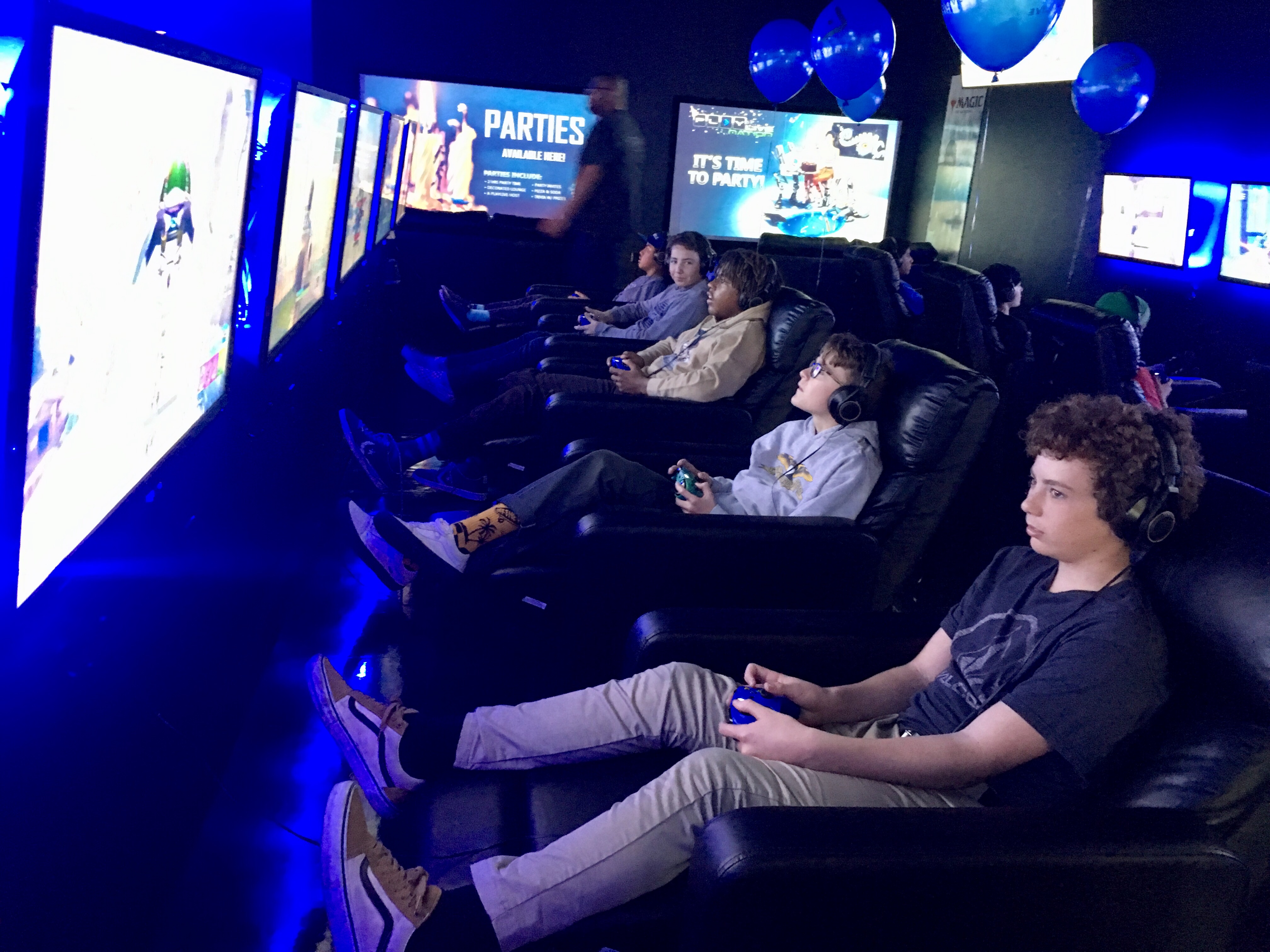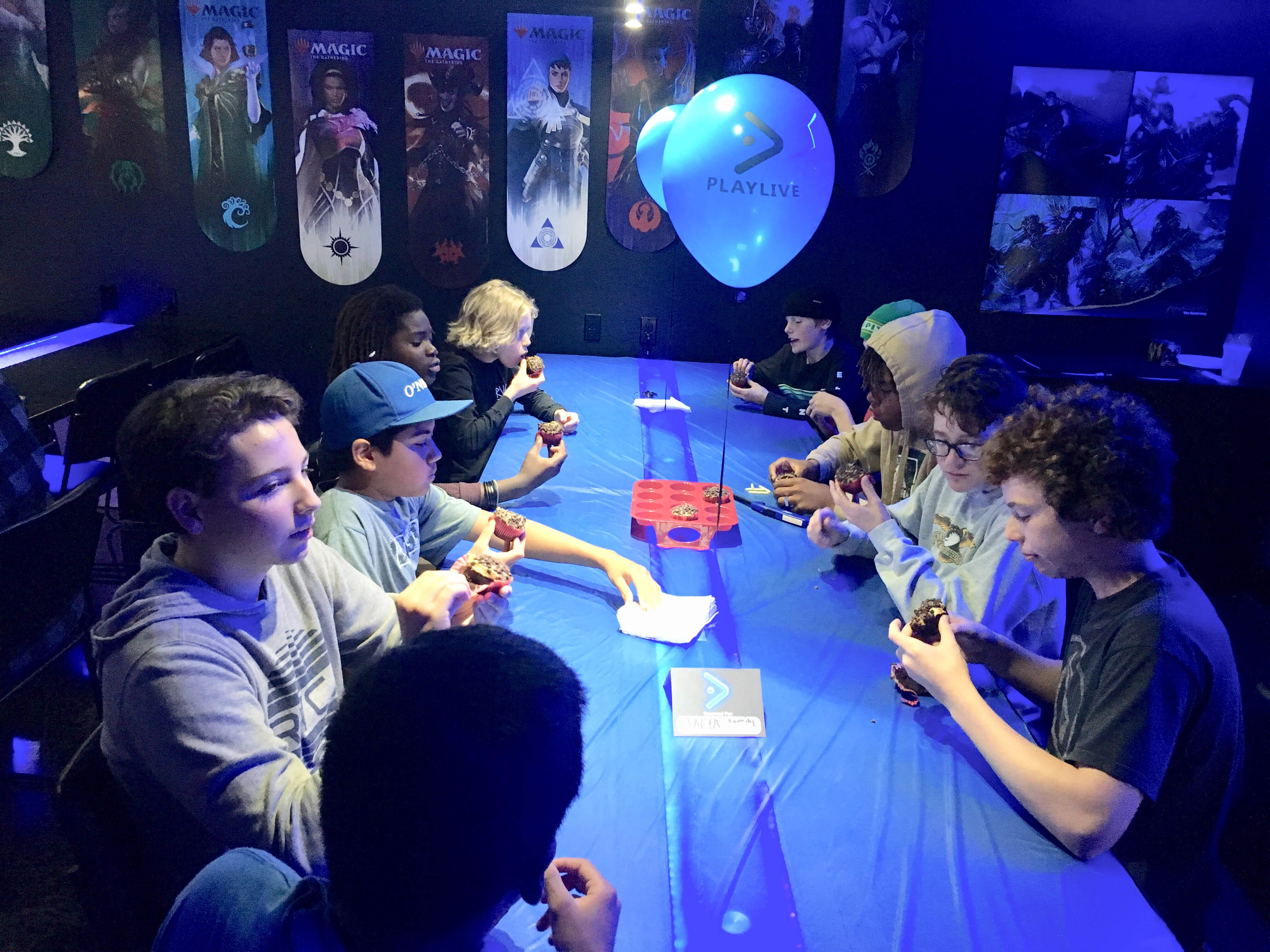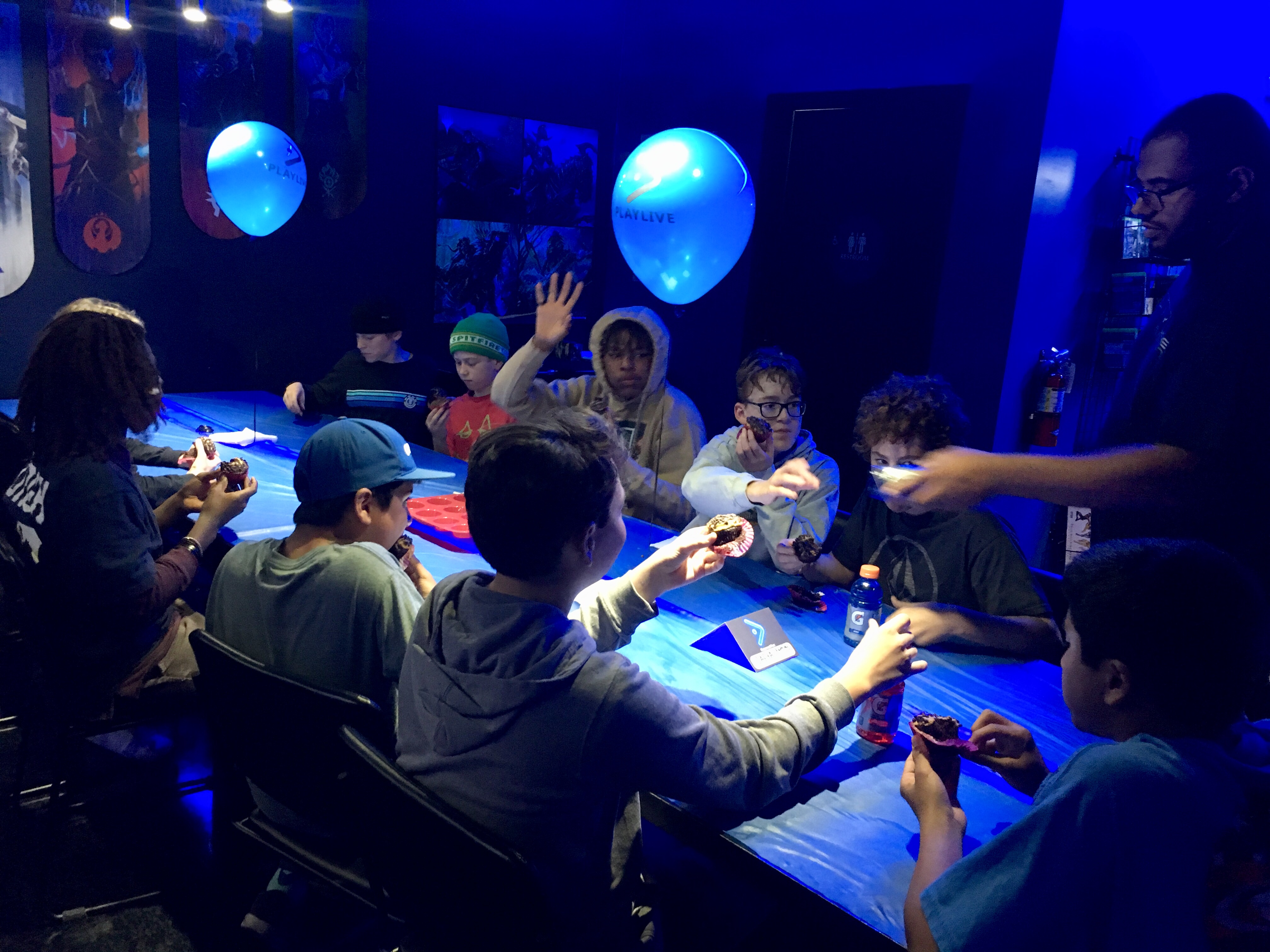 And our last and final stop – the skatepark!