Teen boys are really hard to shop for, in my opinion. They are past the point of playing with toys, and yet aren't interested in some of the easier gifts for girls of the same age like makeup or lotions. Here are some of my best finds for teen boys, some of which might be under our tree this year . . .
Whirly Board is a fun balancing board that can be used indoors to practicing sports like skating or snowboarding. It's a great agility trainer and the perfect way to keep your active boys occupied when it's cold outside.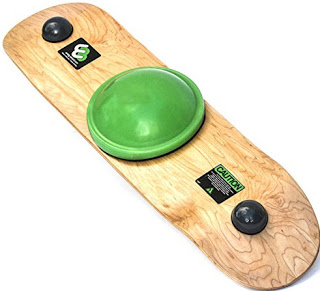 For music lovers, the Amazon Alexa is a great way to play music. The Alexa Dot is an easy, voice-activated speaker that kids can use to set an alarm, ask questions, or play their favorite music.
And speaking of Alexa, the voice-activated amazon system can now control Sonos Speakers! Sonos lets you wirelessly Stream all your favorite music services like Amazon Music, Pandora, Apple Music, and Spotify directly, so it leaves your phone alone. You can pair speakers throughout your house.
An affordable gift that keeps on giving is a Roku Streaming Stick. At only $27 it can turn any tv into a smart tv, giving you access to Spotify, Hulu, Netflix, VUDU and all kinds of online entertainment channels.
For those that enjoy "traditional gaming", Magic the Gathering has an affordable starter kit that would be a great gift for any role-playing aficionado.
Another role playing game that we love is Andromeda Fight League . Set against the backdrop of space, the game pits warriors, engineers, creatures and enchanters against each in an epic "card based" battle royale. Package contains everything needed for instant hours of play.
For the budding engineer, Circuit Cubes are electronic building blocks designed by STEM teachers, that add sound, motion, light, and sensors to young makers' creations. Circuit Cubes provide an easy-to-use platform that helps kids and tweens develop confidence while experiencing the joy of discovery.
If you are looking for a game that gets kids engaged, interacting and playing together, the latest release in the "Escape the Room" series is fantastic. Players work together to uncover clues and hidden objects to escape a locked room.
The new Phoenix HD Pro S Drone from Zoopa is an affordable, entry level drone for your teen. The unit features an integrated 2-axis camera with stabilization technology, and is capable of high-resolution HD video. Users can view their photography in real time, sending images direct to their smartphone thanks to onboard Wi-Fi video technology.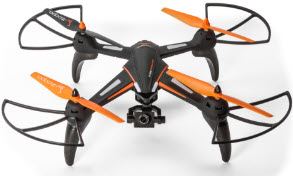 Every gamer knows they are only as good as their fingers are fast. If your teen is a gamer, the new gaming Key:board Pro from Snakebyte is ideal. The unit is a totally customizable, backlit, mechanical pro-level gaming keyboard.
What kid doesn't want to zip to school on an electric scooter? The GoTrax Electric Scooter has a powerful 250W motor to get you moving at speeds up to 17MPH! There is an integrated LCD screen that displays speed and remaining charge and controls the integrated LED light. Easy to access throttle and brake levers are integrated into the headstock. The unit folds up with the flip of a lever so it can be easily carried when you arrive at your destination.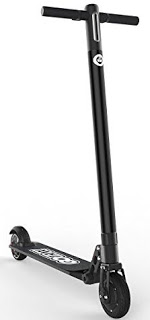 Being safe and looking cool were never easier than with the new GoTrax Muilti-Sport Helmet. ASTM CERTIFIED and suitable for biking, skatboarding and trick scootering; this helmet incorporates ample ventilation, sweat absorption padding and a comfortable fit.