When we set out to adopt from Haiti, the ethics of the organization we would work with was a top concern. I believe in family preservation, and I did not want to adopt a child who was removed from living birthparents for monetary reasons. I did a ton of research and kept getting the same answer: Heartline. They had a great reputation in Haiti, and they tried very hard to reunify birth families when they could. The people who work at Heartline will always hold a special place for me, because they helped Kembe join our family. But they have also become close friends. Troy and Tara are two of my favorite people in the world.
Their value for family preservation meant that they felt conflicted about facilitating adoptions. While there are many kids in need of a family, there are even more who are at risk of being orphaned and need intervention BEFORE that happens. As a result of that concern, Heartline made a dramatic shift. They closed down the orphanage and adoption branch to focus on maternal health and orphan prevention. You can hear founder Beth McHoul talk about that passion here:

Haitians suffer the highest maternal mortality ratio in the Western Hemisphere, by far. Millions of Haitian women either cannot access health care, or cannot afford it. Those who can't afford it are often left to go it alone. Even those who can afford it are often treated in conditions that are unimaginable here in the US. Women are left to labor alone, often in dirty rooms with no one attending until the baby is actually crowning.
My friends who run
Heartline Haiti
offer a very different experience for the Haitian women in their program. Each week the Heartline prenatal program sees twenty pregnant women. Most of them have never received pre-natal care. When it comes time to deliver their babies the women can come to the birthing center to have their baby.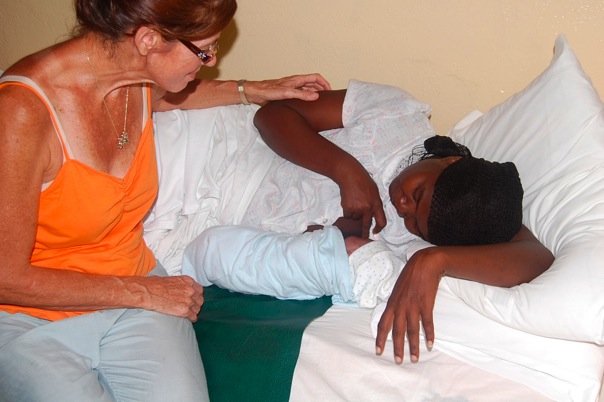 Heartline offers women in Haiti a safe, clean, peaceful and loving place to experience labor and delivery with trained midwives to assist the ladies throughout their labor and delivery. This should be a given to all women, regardless of where they live, but unfortunately, it's not the case.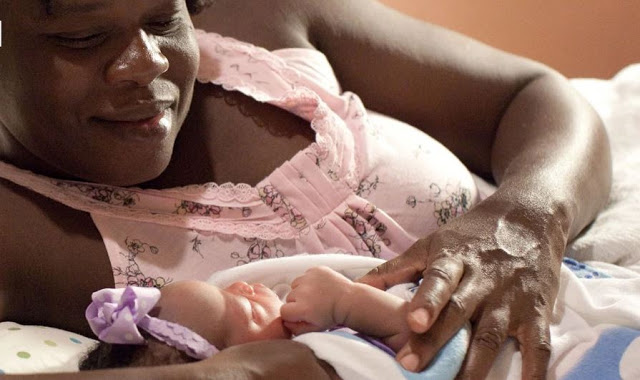 In addition to a safe birthing experience, Heartline offers holistic care to try to prevent orphans, by empowering mothers with the help and skills they need to parent their own children. Their education center provides literacy and job skills that enable them to start businesses, earn an income, pursue their dreams, and provide for their families.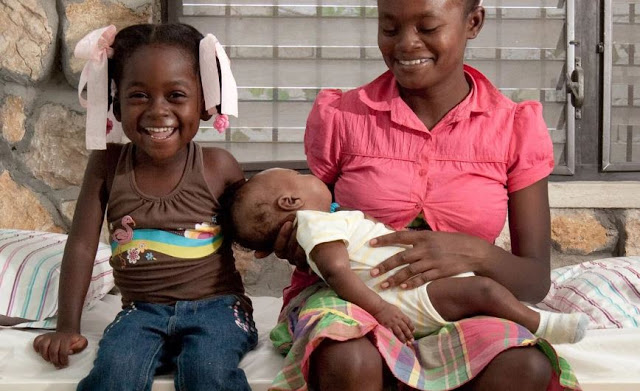 A few years ago we made the decision to give to Heartline every month. Haiti continues to need help rebuilding after so many natural disasters. These are some of the people we trust will do that. The mainstays of their ministry – a sewing school and a birthing center – will continue to help make a brighter future for the next generation in Haiti. If you are looking for a place to give, I highly recommend Heartline. They are celebrating ten years of doing orphan prevention this year.
To learn more, or to donate, visit their birthday campaign page.