Last month I had the chance to visit Iraq and Lebanon with
World Vision
to see the work they are doing with families living in refugee camps. I've seen footage of the violence and destruction that ISIS has wreaked on families in Iraq and Syria and I think that their stories desperately need to be told. It's easy to turn a blind eye to what is happening to both the Iraqi and Syrian people because it's happening so far away. It's also so incredibly painful that I think it's hard to even process it, especially for Americans who have never lived under occupation or experienced sustained violent conflict in our home country.
The first IDP (internally displaced people's) camp we visited on my trip to Iraq did not look at all how I expected it would look. In my mind, I envisioned a dusty, remote environment with rows of temporary shelters. And many of the camps we would later visit would look just like this. But the first camp we visited looked just like a shopping mall. In fact, it sat on top of one.
The first camp we visited was in the Kurdistan region of Iraq. The city of Erbil is host to many Iraqi refugees who fled cities like Mosul when they were besieged by ISIS. The number of displaced people has overwhelmed neighboring cities, which means that finding a place for them to settle takes some creativity.
In the city of Erbil, there is a large mall that has allowed the building of modest apartments on the roof. A French NGO helped to build the apartments, which are now inhabited by hundreds of Iraqi families. The apartments are small but functional, with 4-5 families living in most apartments. It has created a sort of tenement environment above all of the shops below. When you walk through, there are scenes of domestic life that feel out of place for a retail space . . . laundry hanging outside of doorways, kids riding trikes through the hall, women congregating for tea.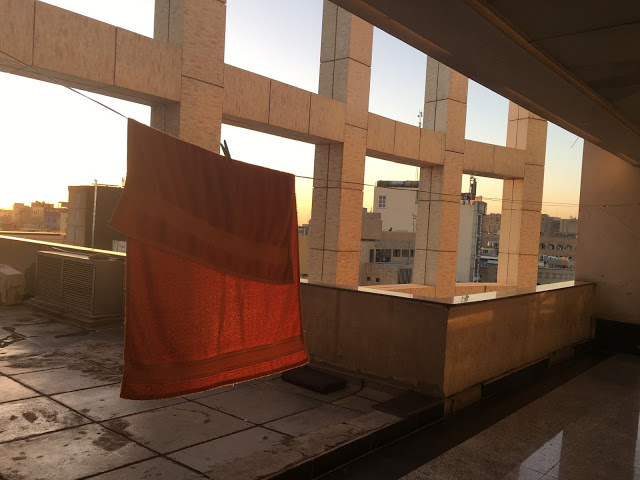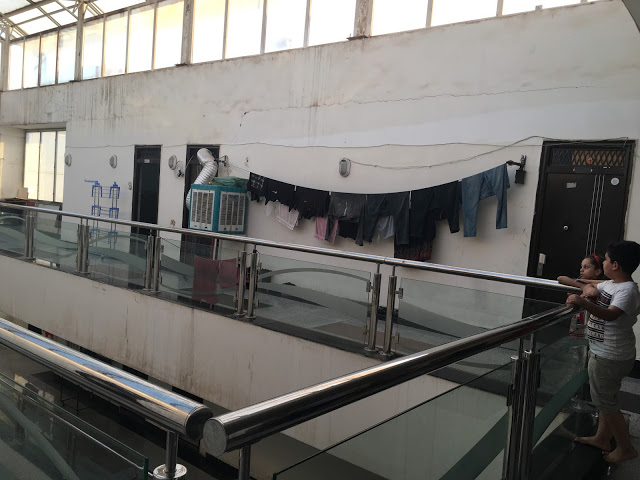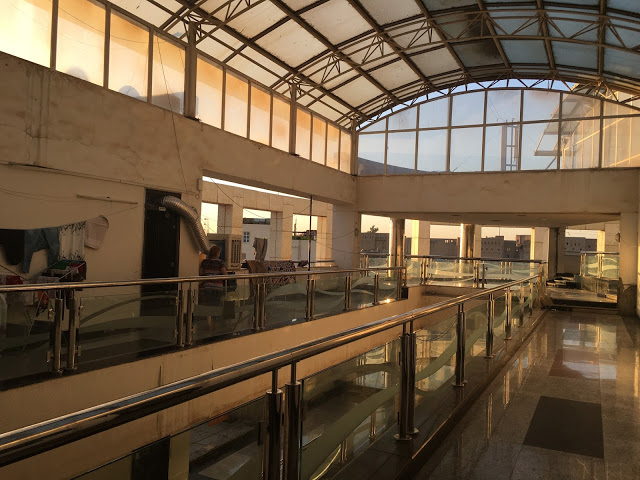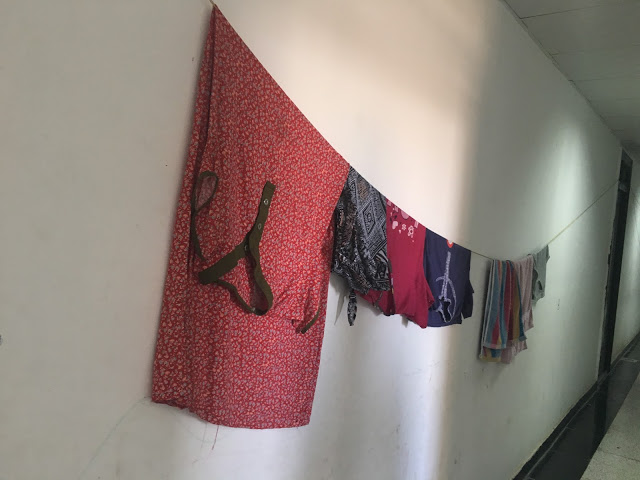 This particular camp is a camp for Christian displaced people. Given that it was our first stop, I had a moment of fear that perhaps
World Vision
was more invested in helping the small Christian minority in Iraq than the large number of Muslims. I would later find that was far from the truth. But this happened to be one of the few camps in which Christians were the majority. In a sort of self-selected segregation, no doubt fueled by distrust of other cultures after having been oppressed by one, most camps are religiously homogenous.
We had the chance to talk with one family that has lived in this camp for three years. It was never their intention to live there for so long. Everyone thought it was a temporary solution. But because they don't yet feel safe returning to their hometown, they remain.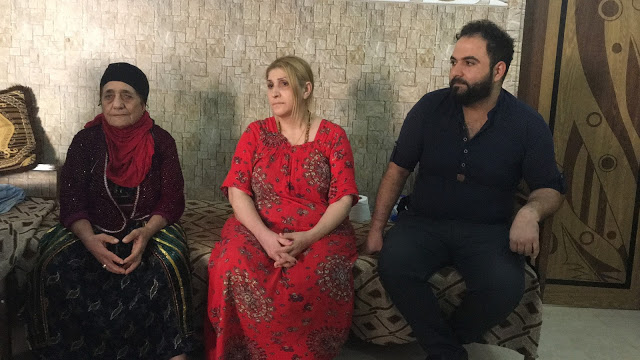 Nithal fled ISIS with her aging parents, her husband, and her five children. They fled on foot, and walked for several days. In the last three years while living at the camp, her husband passed away. The family believes he died from the stress of having to flee. They received reports from friends that their home had been destroyed, and all of their belongings stolen. They left with nothing, and rely on the charity of others to survive. They used to be a middle class family, selling bread to their community. Now, they are dependent on aid. It's clear this wears on them.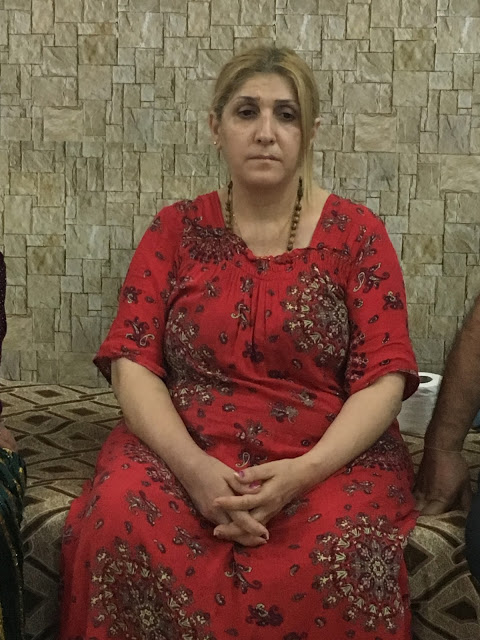 Nithal desperately wants to return, as does her mother Maryam, who is 80 years old and has not left the camp in three years because the stairs are too difficult for her to traverse. Maryam's husband has also been confined to the camp. He is battling cancer and receives treatment in his apartment.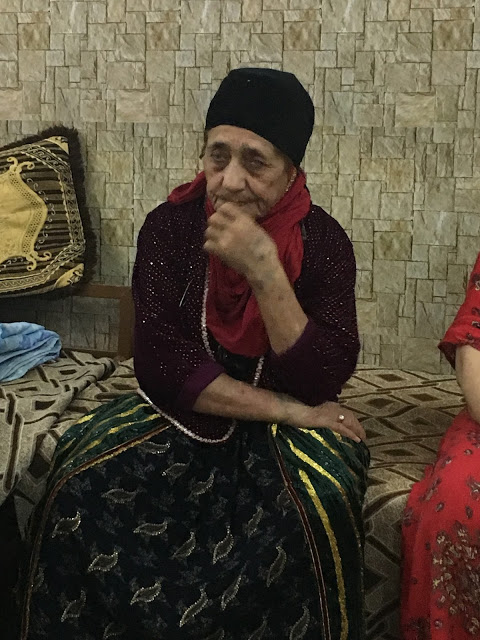 Between Nithal, her parents, and her adult children and their spouses and children, there are 14 people living in their small apartment. They are very tight-knit. It is Nithal and Maryam's greatest wish to return home, and I get a sense while talking to them that nothing but a homecoming will displace their grief. They are fixated on the idea of a return and have not been able to find any hope in their current circumstances. When asked what she does to occupy her time, Nithal says "I do nothing for fun. I sit here all day and wait."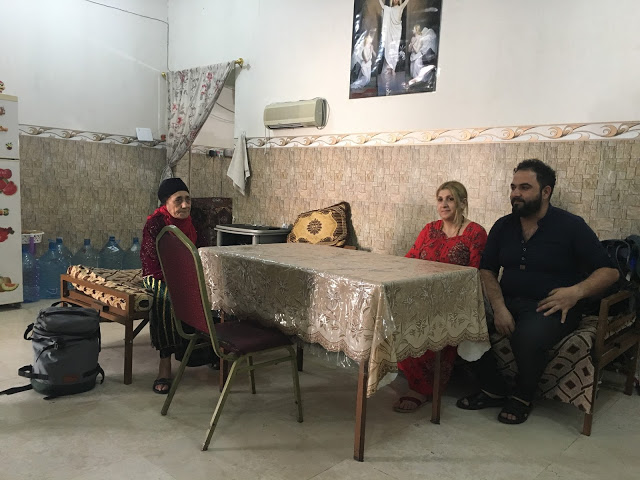 Their children feel differently, and I find this to be true with many of the families we talk to. They are younger and more resilient. Their ties to their home are not as fixed, and they are moving forward and finding things to do in Erbil. Nithal's son works for World Vision. Another son just got married and is looking for local work. They say that they do not want to return, but also know that it would break their mother's heart if they did not stay with her.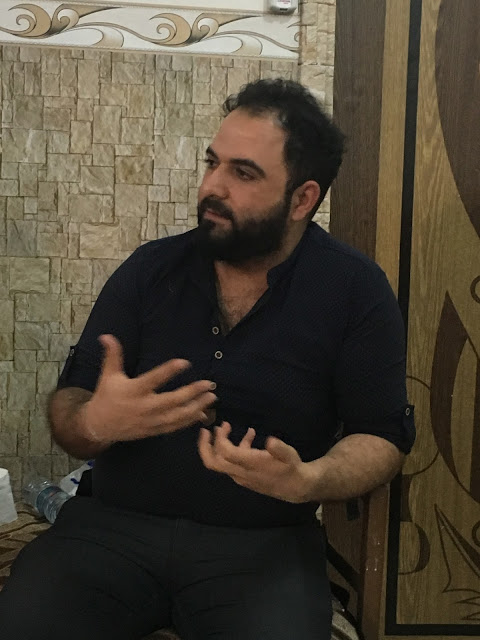 This is one of the unseen losses of occupation. Families are forced to leave their home and then splinter apart. The Iraqi people are very community and family oriented, but losing their home and community means that some of the natural structure that kept their families close is no longer there. Both Nithal and Maryam talk at length about their fears of their families breaking apart.
One of the ways that World Vision has helped this family was through a series of classes meant to strengthen family bonds. It teaches coping skills and conflict resolution, and each member of the family reports that it was incredibly helpful. Nithal's son Housam now works with the younger people in his community, hoping to impart the same values for them.
Despite feeling adrift and without a home, Nithal has managed to make her home a warm and welcoming space. She has done the best with what she has and it's clear she has given much attention to the interior space of her house, as it's all that she has. She has hung wallpaper and art, and has sewn pillows. She offers us tea and sofa on trays with matching glasses, and urges us to eat from plates of candy and snacks. Her hospitality peeks through her despondences. It's a way that she copes, and while the details are certainly different, I relate to this.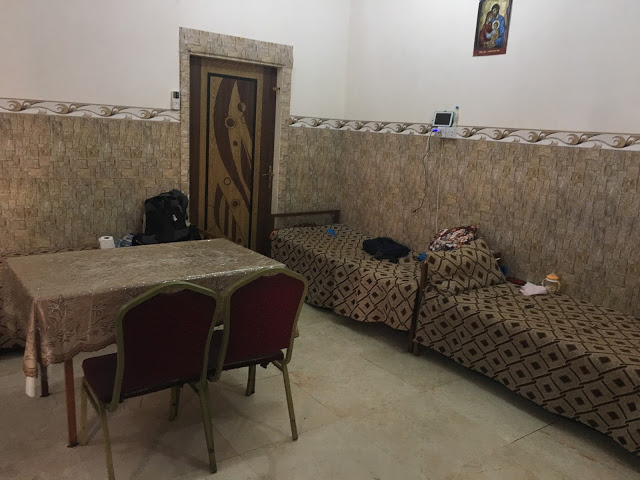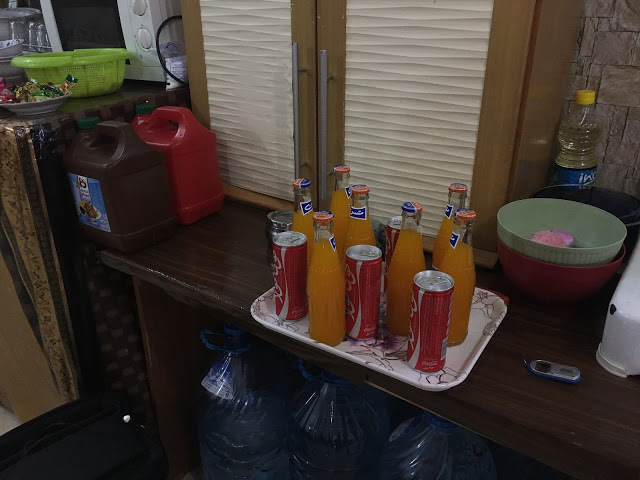 Nithal has made a home in the midst of insecurity, and that home gives her solace while she waits to return.
World Vision is helping to meet the needs of these people, in ways that are both practical and hope-infusing. I was incredibly impressed with the work
World Vision
is doing, and if you would like to support that work, please visit their website and become a sponsor of their refugee work.