This post was sponsored by Clorox
For kids, there's no better time of year than the last week of school, because you've got the whole summer spread out in front of you. (For parents, it's . . . um . .. . quite another story.) And then there's nothing worse, as a kid, than when the end of summer is approaching. My own kids still have several weeks left and are already dreading it. Last week I posted something about how to ease the transition into the school year by helping make your kid's first day of school special. But let's not jump the gun. For most of us, it's still summer.
If you're anything like me, you had a bunch of fun stuff planned this summer that you never got around to accomplishing. So if you've got a couple of weeks left before school begins—and you're looking for one more memorable summer activity—here are some ideas of things to do before the summer ends. I've collected these from my own plans and ideas from a few friends, and all of them can help you end the summer with a bang.
Go backyard camping
Yeah, I'm up for a hike every now and then. But I'm not much for disappearing into the woods (and offline) for days at a time. Camping far away from home is not my thing. But camping in the backyard? I can handle that. Get a nice family sized tent, set it up in the backyard, roll out your blankets, cook a few Smore's, and I guarantee the kids will have a good time. And if you need to pee? The bathroom is right inside. No need to track into the brambles. THIS IS A MAJOR PLUS.
Hit the local fair or amusement park
While we live near a major touristy amusement park, we can have just as much fun at our local fair. Simple, Family – owned amusement parks can be fun too. There's something about facing the scary rides that feels like childhood and summer.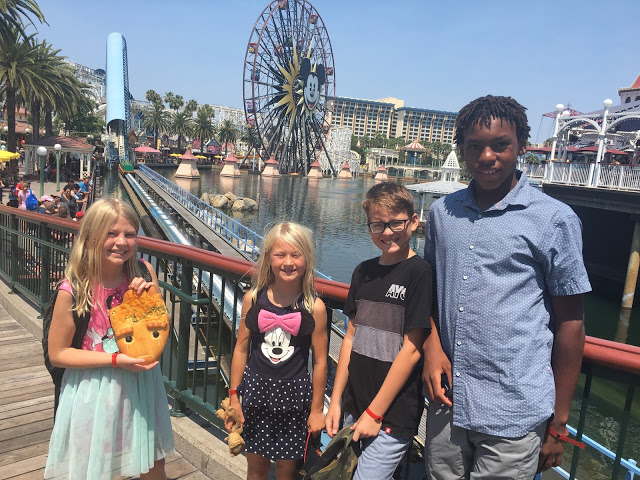 Take the kids to the farmers market
Southern California is a great place for finding fresh fruits and vegetables at the farmers market, and a fantastic way to introduce your kids to healthy food. I took the kids with me and let them each pick out something themselves. The only rule is: you have to eat whatever you pick. I will help prepare it, but they are required to consume it. Jafta is my foodie and loves just about everything, but this can be a little trickier with the others. But either way, it helps introduce them to fresh food and teaches a little personal responsibility as well.
Fire up the grill
Sure, you probably grilled out at least once this summer. But it's time to do it again, right? Of course. But don't stop there. After you cooked outside, stay outside for the evening. Play family friendly games like bocce or ladder ball. Read books together. Swing on a hammock. Enjoy the long nights of the end of summer.
Stage a breakfast kidnapping
This is a simple event that kids go crazy for. Contact the parents of your kids' friends and let them know you will be showing up the next morning to take their kids to breakfast, but don't tell the kids themselves. Then you and your family show up unannounced, kidnap them, and take them out for pancakes. Oh, and everyone stays in their pajamas… Including you, mom and dad. No need to take the kidnapping thing literally – scaring them with killer clown masks is not advised. Just go for the surprise. Your kids will love it and so will their friends.
Host a slumber party
Let the kids invite over a friend or two for an old fashion sleepover. Have each kid bring a sleeping bag or blanket, and punk everyone down on the floor in the living room. Rent a kids movie. Pop some popcorn. Or better yet, rent a karaoke machine.
Make s'mores in the backyard
A cheap fire pit and some firewood can stoke (pun intended) a great bonding experience for the whole family. There's just something about sitting together and watching the flames and embers glow that provokes all the warm fuzzies. The graham crackers and marshmallows are really just an excuse to get a good cuddle on with the kids.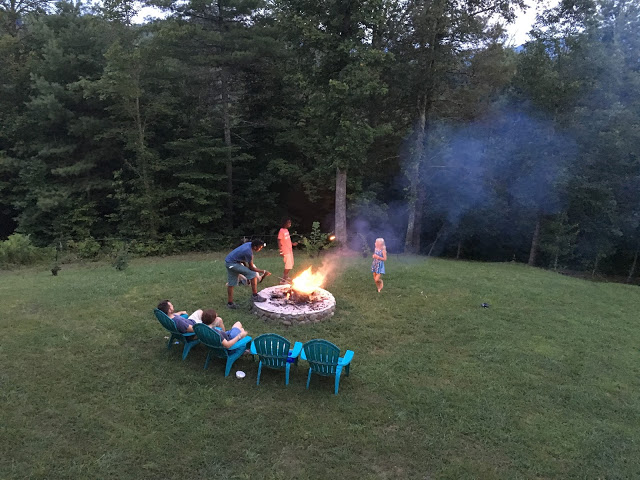 Do a drive-in movie night
Does your town still have a drive-in movie theater? There's are still a few operating in California. For a family like ours, drive-ins offer a much more relaxed atmosphere. No worries about kids talking or squirming too much. At the drive-in, kids can run around, and even wear pajamas, without bothering anyone else. The kind of freedom is worth the diminished audio visual quality. Trust me.
Take a family bike ride
Nothing beats a family bike ride. Strap on the training wheels, gather up the helmets and head to the local park, ice cream shop, beach, or whatever destination is A reasonable distance. Pack some snacks or bottled water for younger kids to stay for the whining.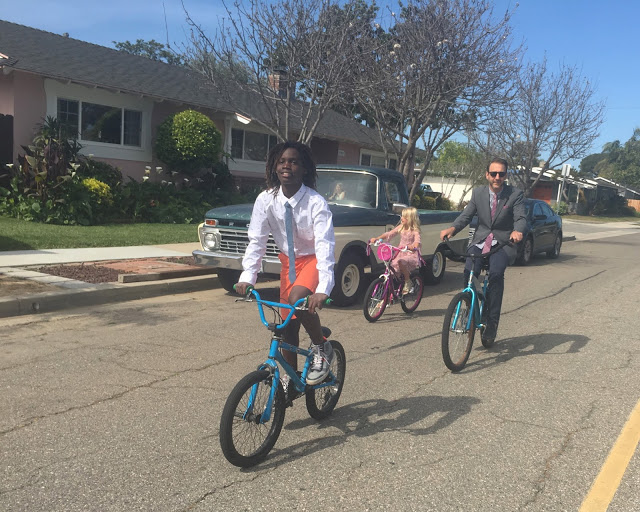 Do your "spring cleaning" purge in summer while the kids are out of school
Get the kids involved in a thorough cleaning of the house. Purge all of the junk and trinkets from their rooms and drawers. Donate toys and clothes that are no longer used. Once we get all the stuff we don't need out, I like to use
Clorox Disinfecting Wipes
to wipe down table surfaces and drawers to remove all the germs and start fresh. I like to get everything streamlined so that things are in good shape and the kids know where everything goes as they start the school year.
Get a head start on back-to-school shopping
Hit the stores before the frantic lines of the night before, and take your time letting the kids choose an outfit or two and their favorite school supplies. I've always found that this gets them excited about the school year even in the midst of their sadness that summer is ending. While there, you can also grab some supplies for the teacher to make a great first impression on the first day. Teachers are always happy to get basics like hand sanitizer or Clorox Disinfecting Wipes for their classroom.
Take part in a backpack drive for kids in need
There are many local churches and charities that do backpack drives to get backpacks and school supplies into the hands of kids who need them. It's a great, tangible service project to get kids engaged in helping others. In addition to helping someone else, your kids reap the benefits of a broader sense of empathy for the world around them.

On the note of helping others, this year Clorox continues its partnership with DonorsChoose.org, the leading platform for giving to public schools. Last year, they funded nearly 800 projects and reached more than 57,300 students. Clorox donated $150,000 for a Match Offer on DonorsChoose.org, which means the brand matches contributions to qualifying projects dollar-for- dollar. Families across the country can get involved too, just by shopping for school supplies. For every $5 worth of qualifying Clorox® and Glad® products purchased*, you save $1 and the Clorox Company will donate $1 to classrooms in need through DonorsChoose.org. Go to www.CloroxForSchools.com to get started!