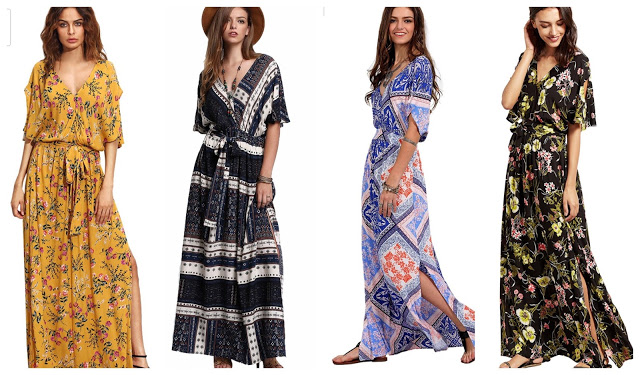 Can I recommend
the perfect summer dress
to you? I found this dress on Amazon and shared it on facebook a few weeks ago, and it's been so fun seeing friends loving it as well. A mom from school wore it for Easter. A friend bought it for his daughter. Fellow bloggers
Stefania
and
Jess
are rocking it. And I went to a conference recently and had several people ask . . .
is that the dress?
So funny.
It's got a cute, bohemian vibe but it's soooo comfortable. Like a belted mu-mu. I bought it in 5 colors and really wear it several times a week. If you are searching for an easy dress for summer, this one's a winner, and only $32. I'm 5'4′ and I need to wear wedges due to the length, but since there are slits on each side it's also a really easy hem if you need to shorten it.
If you buy it and post a photo, be sure to tag me!