Another crazy week as chronicled on Instagram…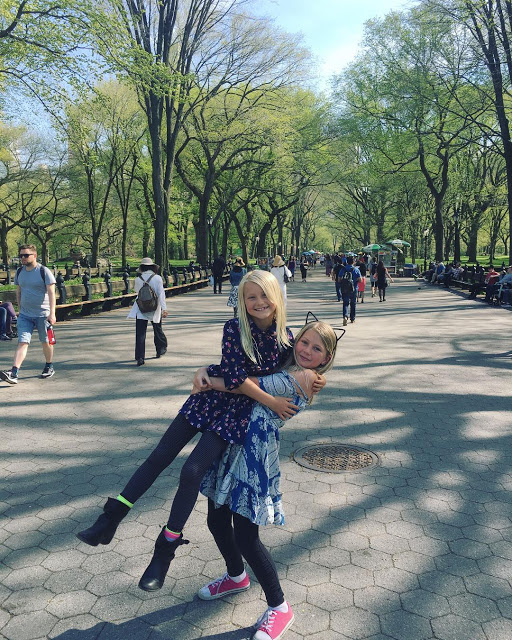 Perfect day …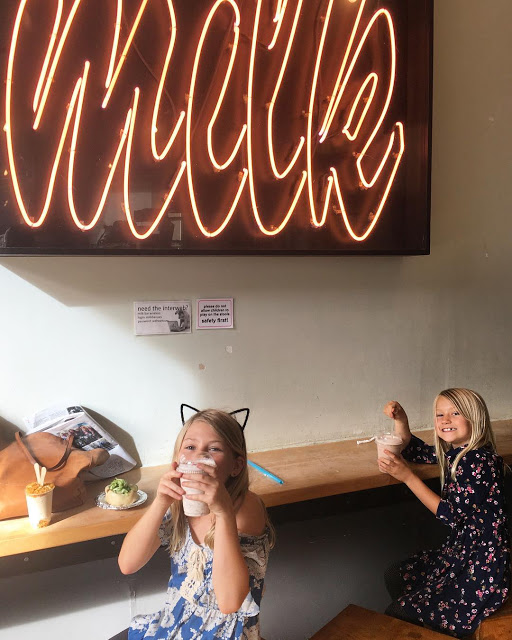 Crack pie soft serve with cereal sprinkles 👌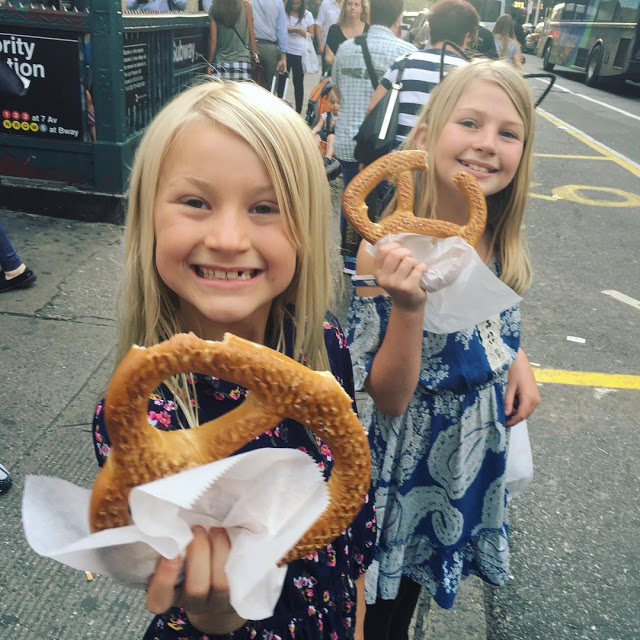 If it's true that you are what you eat, after this week these girls are 100% street pretzel.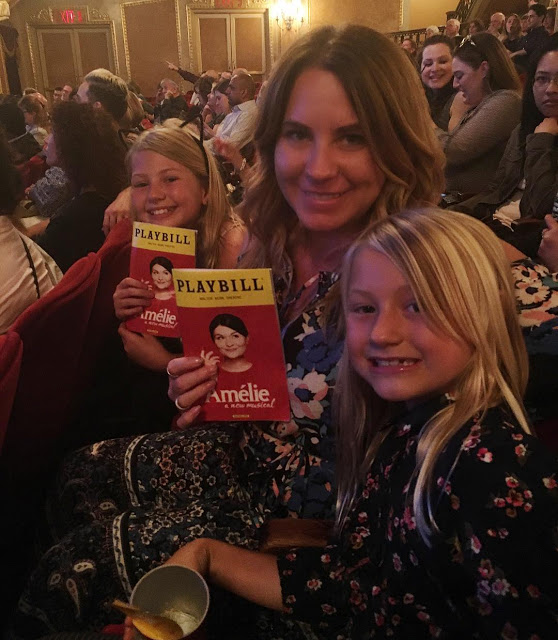 Can't stop won't stop.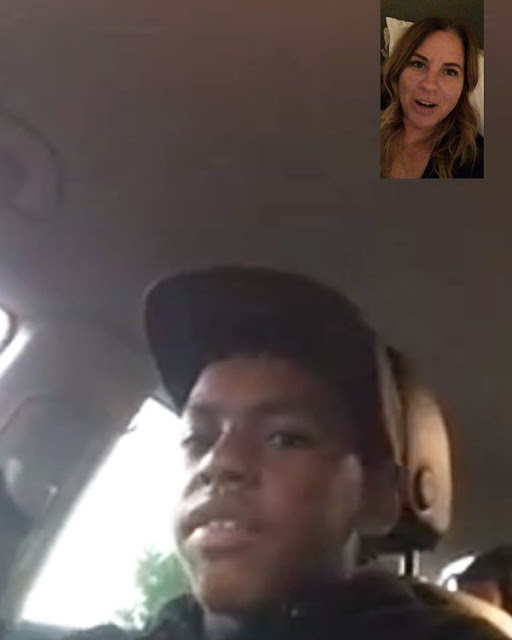 When you FaceTime your son to hear about his week at science camp but instead talk about the spinners his sisters got in times square, and whether or not they are better than his spinners, and whether or not they are good at the spinners, and whether or not he can get better spinners when you get back, and also about spinners. 🙄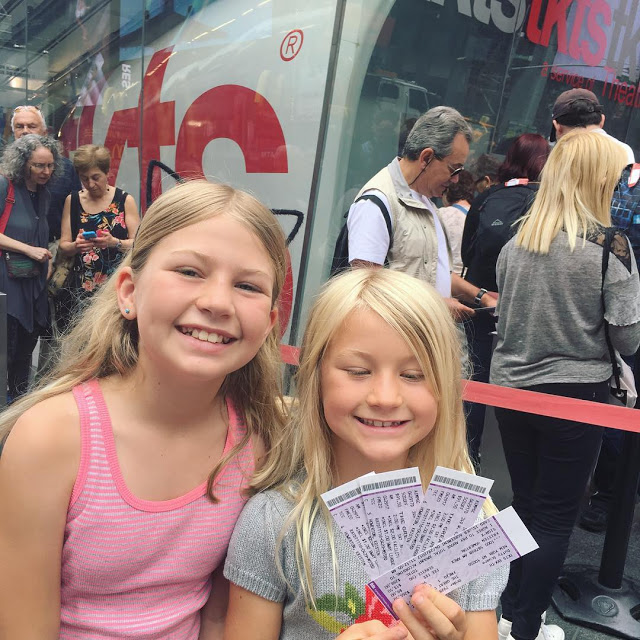 Our last day in NYC and these little maniacs are insisting we see two shows today. This will put us at 5 shows in 4 days. *single tear of pride rolls down cheek* Gonna catch The Great Comet at 2 and then The Play That Goes Wrong at 8. In the line the TKTS workers tried to steer us to more "family friendly fare" like Matilda or Mary Poppins and India could not hide her eye-roll because she's SO BEYOND THAT. 😂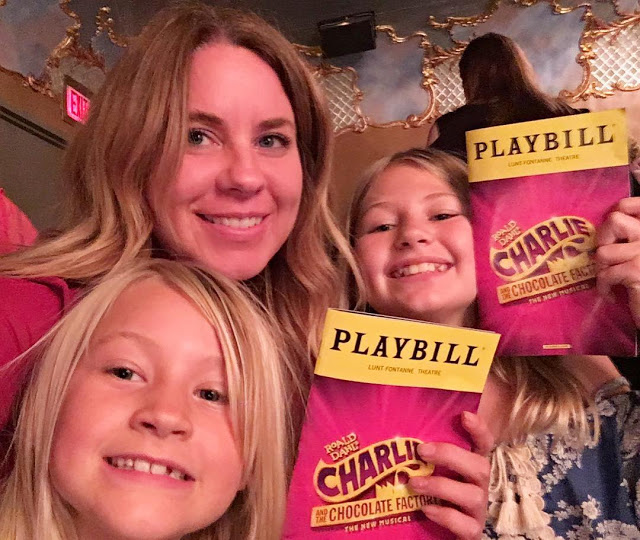 Last night, last play. What a fun ride with these two.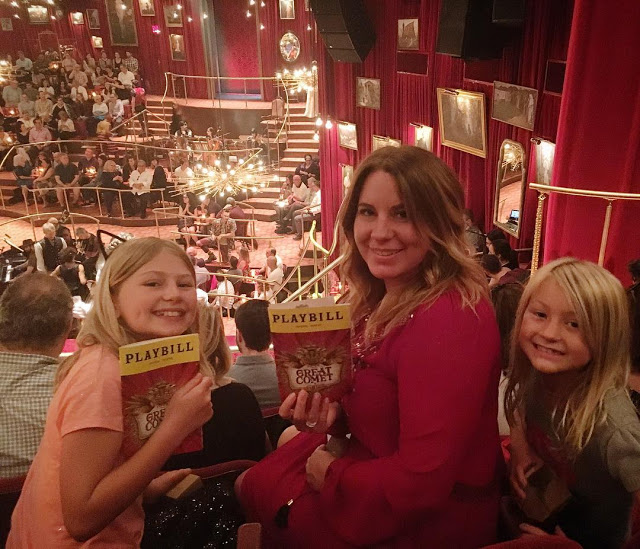 Headed home this morning. But what a magical trip with these girls. We are already talking about "next time."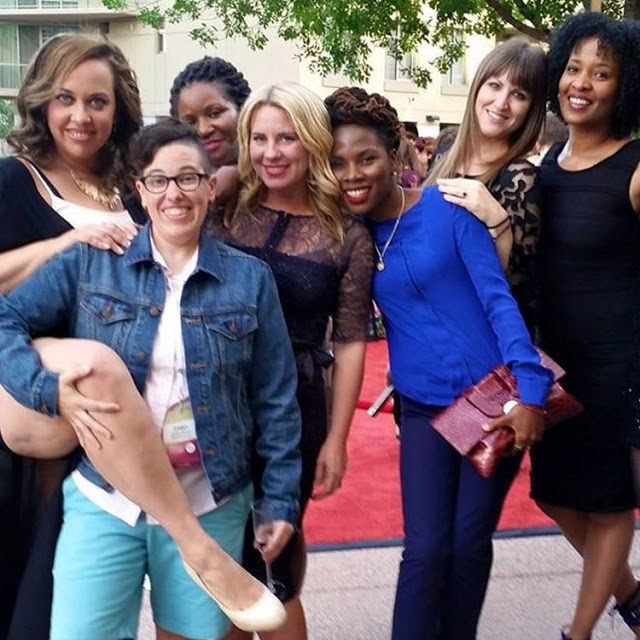 Mom2, I can't quit you. Just booked my flight. Who will I see there? #mom2summit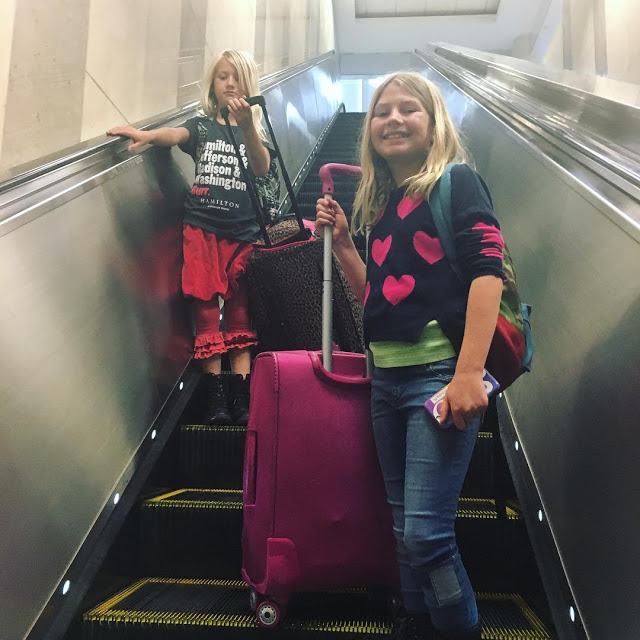 Parents of little ones, take heart. One day you will fly with your kids and it will actually be enjoyable. You might even relish the quiet time on the plane while they entertain themselves. Someday they will pull their own suitcases. Someday they will pack themselves from a packing list and handle the security line like a boss and be the one to remind YOU to empty your water bottle before passing thru TSA. Someday the sheer PTSD of flying with small children will be a distant memory. (Though I still shudder a bit thinking about those days.)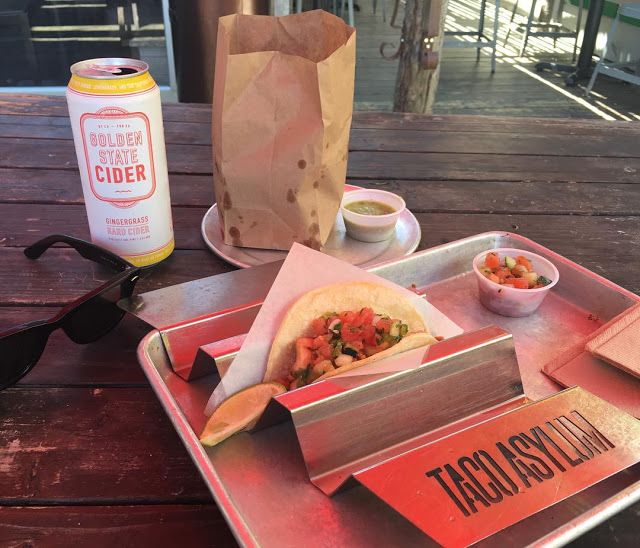 Bad news: had to take my car in to fix a flat tire. Good news: tacos next door.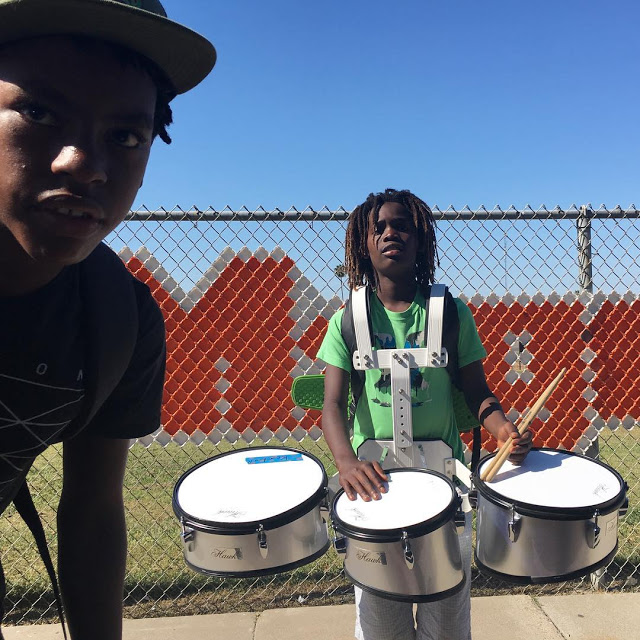 When your embarrassing mom wants to get a picture with your drumset but you just want to skateboard home already.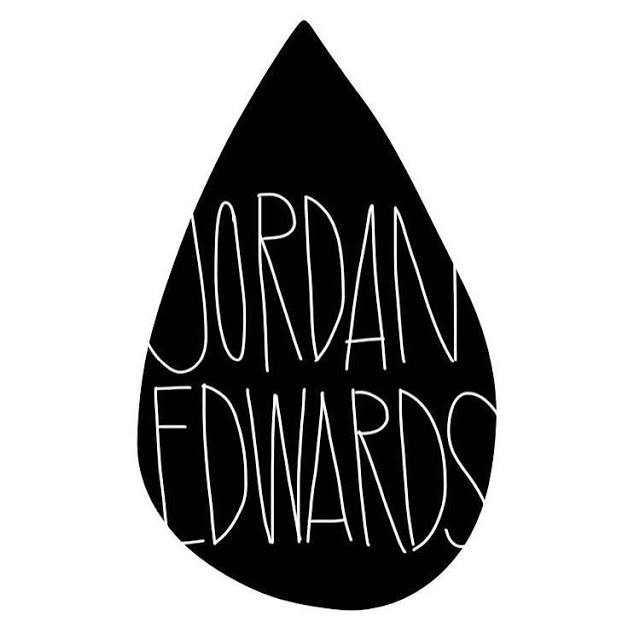 Fifteen years old. Unarmed and shot in a car while leaving a party. Shot by a cop in front of his two brothers and left to die in the front seat. And the whole story falsely reported by the officers involved until body cam footage emerged. #jordanedwards#blacklivesmatter (art by @robinplemmons)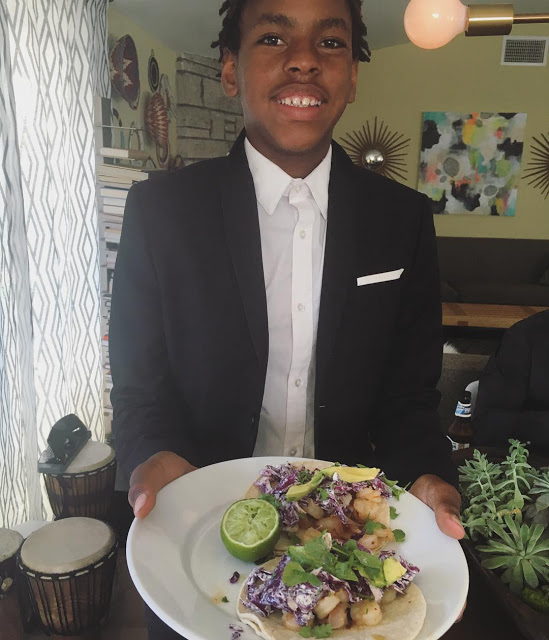 So impressed with this kid. I'm sick so he made honey lime shrimp tacos from @hellofresh all by himself before getting himself ready for Cotillion.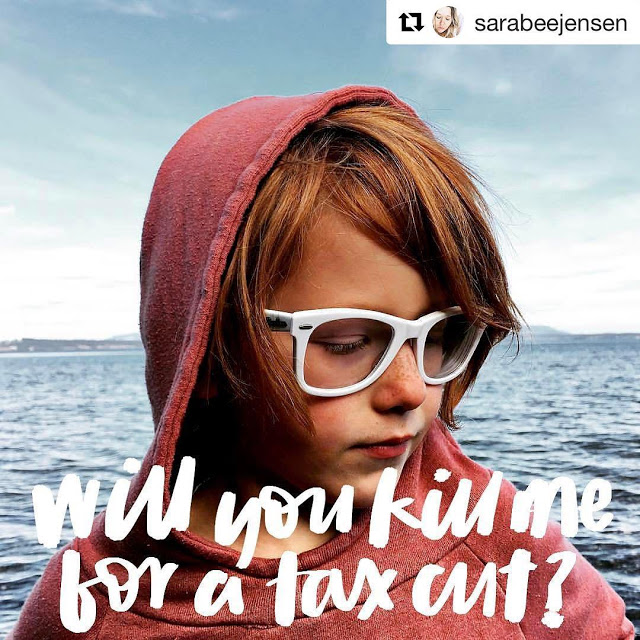 Repost @sarabeejensen
・・・
The health care plan devised by Donald Trump and house Republicans would make healthcare unaffordable millions of Americans with pre-existing conditions. People with type one diabetes like Henry can expect to pay $5,500 more a year for their insurance, if they can get it at all. People with cancer can expect to pay $120,000 more. All of this is so the Republicans can give a $1 trillion tax cut to the wealthiest Americans.

Make the call. Tell your elected representatives that the lives of your families, your friends, and your neighbors are more important than the wallets of their donors. Tell them that passing this bill means they are sentencing millions of people to die in poverty. Ask them if that money is worth it to them.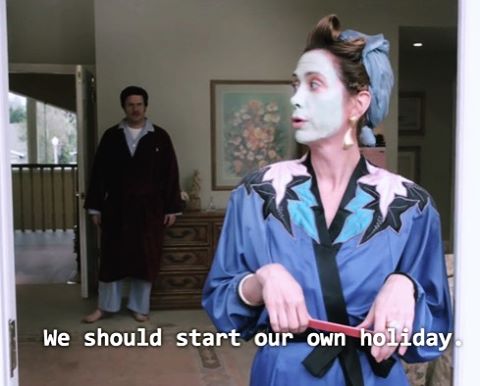 You guys can keep talking about May The Forth Be With You. It will always be Cinco de Cuatro to me …