Last week I took two of my kids on a trip that I've been waiting to do for years. We went to New York to see some broadway shows.
I do a trip for each kid on their 10th birthday and India chose this. She's been dying to see a couple shows and also to visit the city. She knows I visit at least once a year and wanted to see what it is all about.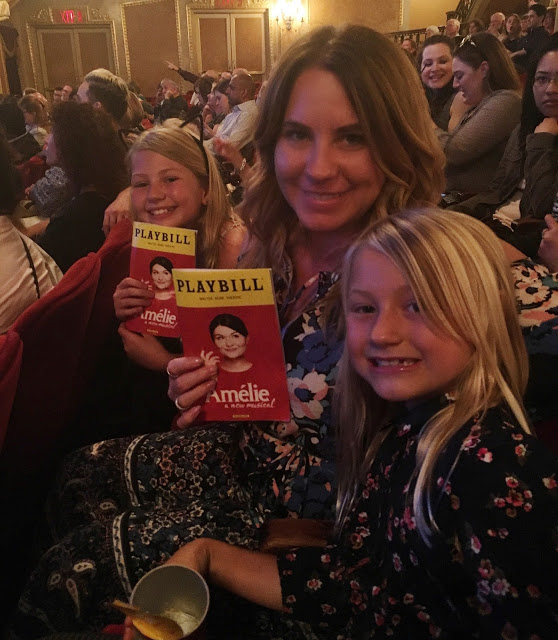 (Kembe chose to visit Haiti for his 10 year trip, which we will be doing in May. Both kids opted to have a sibling along, which worked out well.)
A few people have asked how my girls did seeing so many shows, and how I've been able to train them to sit through long musicals that aren't necessarily catered to children. I'm happy to report they did really well. In fact, on our last day there, they opted to see both a matinee and evening performance. I was a little worried it would be too much, but they were champs.
Here are some of my best tips for instilling a love of theater in kids, and reinforcing behavior that makes it fun for all of you:
1. Make it a big deal. We always dress up for the theater. I let the girls wear a little makeup and heels. I find that elevating it to a special experience with rare treats makes them more excited but also helps them elevate their behavior to match.
2. Talk about theater manners. We talk about this constantly. Once the lights go down, NO TALKING. I aways emphasize the fact that the people around us paid good money for their seats and also that the actors are real, live people who can be distracted by our noises. They know that it's a place where they have to have self-control.
3. Choose shows outside of the Disney genre. It's fun to see frothy musicals that have been geared for kids, but there are so many amazing shows that kids will love if you are willing to branch out a bit. While in New York, only one of the show we saw was geared for children, and it was our least favorite.
On the converse,
Amelie
was a favorite. It stars Philippa Soo, who plays the original Eliza in Hamilton. I had seen this show for my birthday in Los Angeles and loved it, and India was bitter that I didn't take her. She was thrilled to find out we would be seeing it in New York. It it such a charming, witty story. And while not catering to kids, it was totally appropriate and fun.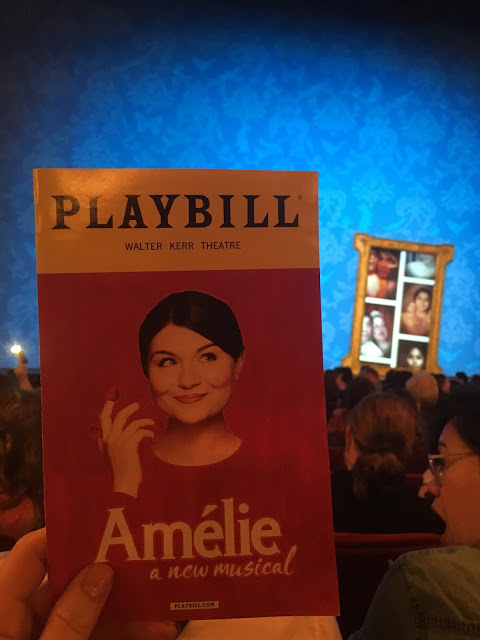 Here was our (tired and punchy) review.
4. Listen to the music before you go. This doesn't always happen but my kids are much more engaged when they know the songs and are familiar with the melodies. It can also help to acquaint kids with the plot ahead of time so they aren't having to ask you question mid-show.
5. Practice with college productions. You don't have to start with your local broadway tour . . . keep that as a goal you work up to. Check out local community theaters, college productions, and even high school shows as a way to dip your toes in the water without forking over a lot of cash. But once they are ready . . .
6. Get a subscription for the whole family. Once your kids are old enough to enjoy it, a subcription is such a fun family outing to look forward to. It's a forced family night out, and for busy families it's a great way to plan out and make sure you have a special outing every few weeks.
Do you see plays or musicals with your kids? Any tips?