There is a new series hitting Starz this week called
The White Princess.
Drawn from the
novel series
by Phlippa Greogry (author of The Red Queen and The White Queen) it follows the life of Elizabeth of York, a princess who was forced into marriage with the Tudor Henry VII, in an effort to unify the longstanding feud between their powerful families. The catch: Elizabeth was in love with Richad III, who was killed by the man she must marry.
The White Princess is a lush period drama with incredible costumes and Shakepearean-level tragedy. If you like historical fiction, Game of Thrones, The Tudors, or Downton Abbey, this series is in your wheelhouse. Family conflict, betrayal, scandal, sex, and a high-stakes political marriage . . . it's sure to be a guilty pleasure show.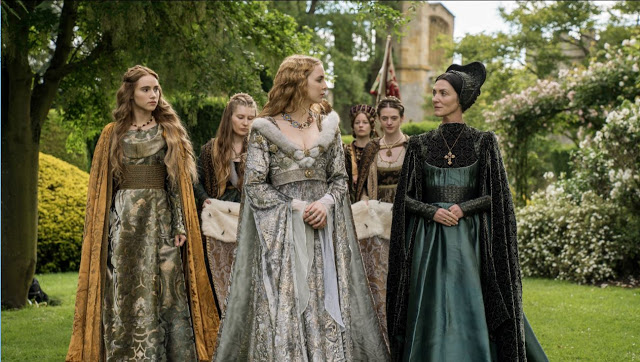 And if the story of a forced marriage between enemies isn't enough, a plot twist emerges that forces Elizabeth to choose between her own family and the growing love she feels for her new husband. Elizabeth is the embodiment of the painful transition between York and Tudor monarchies, and the pressure to unite two warring families lands squarely on her back. In a time period where women had little power, she finds herself in a situation where she makes decisions for an entire country, and she is faced with impossible questions of love and loyalty.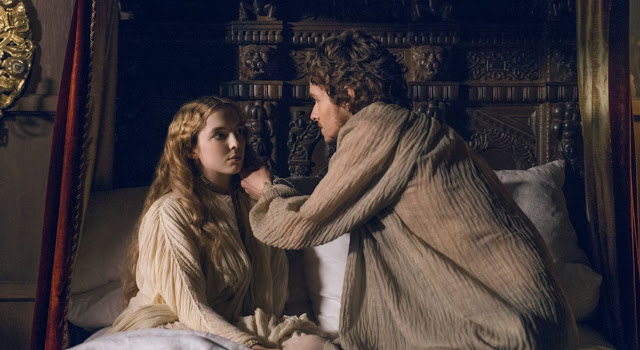 Gregory's novels are known for their fascinating retelling of British royal history, especially from a woman's points of view. She explores how women find their own source of power and influence in the spaces left open by the men. Elizabeth of York is no different, using her beauty, her popularity with the people, and her cunning wit to influence her husband Henry VII.
"I will pretend to be a dutiful wife, but I will fight them and they will not even know it."
Starz is giving away a prize pack with some fun items to celebrate the premiere of The White Princess. It includes these adorable white and red roses (to signify the warring households) that are actually filled with wildflower seeds you can plant in your garden.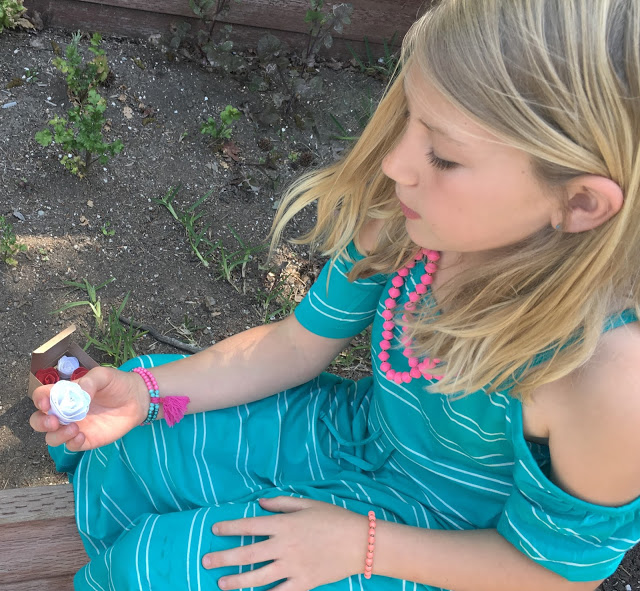 It also includes a cute tote perfect for the beach, and a stemless wine glass perfect for kicking back at the pool . . . or in front of the tv.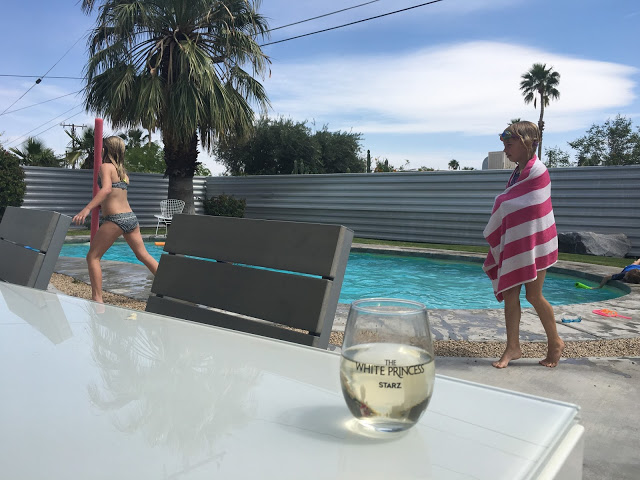 To enter to win, go
here
. Good luck! You can also take a fun quiz here: