What I Want You to Know is a series
of reader submissions. It is an attempt to allow people to tell their personal stories, in the hopes of bringing greater compassion to the unique issues each of us face. If you would like to submit a story to this series,
click here
. Today's guest post is from an anonymous reader.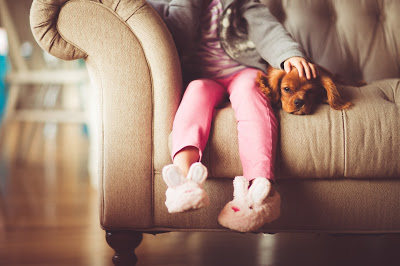 Just as I was about to graduate from my twenties, I found myself in a career transition for the first time since college. Just after losing my job to budget cuts, I began regularly babysitting for one amazing family, and filling in for several others. The family that I regularly nanny for is incredible, and a sitter's dream (minus the typical preschool behavior), but not every family is quite as easy to work with. Over the past six months of transition, I have heard many families say how difficult it is to find (and keep!) a sitter. The following are learnings from several years of babysitting experience. I realize that my takeaways may not be possible for everyone, but hope that you find them beneficial!
– If you have a standard rate for sitters, it is helpful to mention it to a new sitter upon scheduling, so there are no surprises later. It isn't especially helpful to anyone to ask the sitter for her normal rate at the end of a job unless you are actually willing to pay their rate. I would advise asking for typical rates from other parents with families similar to yours and go from there. A few quick texts prevent either party from getting the short end of the stick.
– Sharing a sitter is a great way to get out of a last minute bind, but should not be considered a ""buy-one-get-one"" deal. While I personally do not expect to receive 100% compensation from both families (some sitters do!), I do expect higher pay. Also, unless you have negotiated a regular sitter/nanny share, your sitter may not appreciate your make a habit of it.
– If you are making changes to medications, dropping them entirely, or really if anything is happening that may alter your child's behavior, please, please, please mention it before you leave the sitter in charge. Even if it doesn't seem like a big deal to you, it is so helpful for a sitter to know this going into time together, especially if the sitter will be staying for an extended period of time (full day, overnight, etc).
– Please be mindful that the sitter may turn down other jobs if you have booked her far enough in advance. If something comes up and you need to cancel at the last minute (within 24 hours), offering to pay the sitter a percentage goes a long way. The sitter may not take you up on it, but it will definitely keep him or her coming back!
– If you regularly hire sitters for a full day or an overnight (or some situation that you would like the sitter to take your children somewhere), please be realistic about the cost of outings. Leaving twenty-five dollars for four children and a sitter on a long weekend is likely to leave everyone bouncing off the walls. It is also helpful to have some extra cash on hand in case of an emergency.
– Be realistic with any ""extras"" you have asked the sitter to complete while in your home. While it completely makes sense to ask a sitter to start dinner or do a few chores around the house while your infant is napping, it may not be feasible in every situation. Some days keeping a few crazy preschoolers alive is hard enough!
– If you are comfortable with it, give the sitter options! The family that I regularly babysit has two extra booster seats for the car and a ""sitter wallet"" with all membership cards inside. They also keep cash inside the wallet as well and have a budget for outings. I would never expect this from an occasional babysitting job, but it is extremely helpful to have this resource when I babysit little extroverts daily and am always looking for new activities. Side note: I am a 29-year-old responsible driver. I know this may not work in every situation, especially with a younger sitter or a busier city. Obviously go with what makes you comfortable.
Again, I know these may not be applicable to everyone, but I hope you have found something beneficial in your quest for a great babysitter!"