What I Want You to Know is a series
of reader submissions. It is an attempt to allow people to tell their personal stories, in the hopes of bringing greater compassion to the unique issues each of us face. If you would like to submit a story to this series,
click here
. Today's guest post is by an anonymous reader.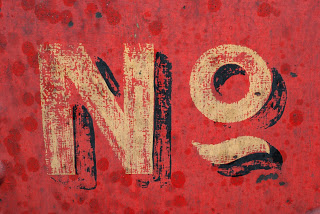 I was fifteen when I stopped saying "no".
I was fifteen when I "got what I deserved".
To sum up this night I still remember too vividly, and for the sake of this post and breaking the silence for others – I was threatened, raped, beaten, bleached down, and had a pill shoved down my throat. I was left alone for weeks after to sulk in my shame, guilt, fear, and a secret that haunts me more than eight years later.
For six years, I believed him. For six years I didn't open my mouth. I hid and I stayed silent. After all, by this point, I was living with anorexia for seventeen years. That's what I was good at, hiding and staying silent. Living in guilt, in shame, in fear, in complete brokenness. I stopped saying no. I said yes to people who wanted nothing more than to use me, to hurt me, to manipulate me. Probably because they were harboring their own hurt, their own brokenness. I said yes to taking on more than I could handle. I said yes to the lies that told me I was ugly, worthless, disgusting, etc… So I acted that way.
By saying yes, I was saying no. No to myself. I was saying no to peace.
Do not repay evil with evil or insult with insult, but with blessing because this you were called so that you may inherit blessing. For whoever would love life and see good days, must keep his tongue from evil and his lips from deceitful speech. He must turn from evil and do good; HE MUST SEEK PEACE AND PURSUE IT. For the eyes of the Lord are on the righteous and His ears are attentive to their prayer, but the face of the Lord is against those who do evil. (1 Peter 3:9-12 NIV)
Peace busts through shame.
Peace breaks through silence.
Peace shatters fear.
Peace blocks out lies.
Peace devours brokenness.
When nightmares wake me up every two hours, when flashbacks overwhelm me and my mind and body act as if they are back there, when fear paralyzes me because I pass by that dreadful place or it gets close to that date… I don't seek justice, I seek peace. Because I know that peace is available for me. Right now and always. Justice is not my job, seeking peace is. It's real. It's tangible. It's mine.