What I Want You to Know is a series
of reader submissions. It is an attempt to allow people to tell their personal stories, in the hopes of bringing greater compassion to the unique issues each of us face. If you would like to submit a story to this series,
click here
. Today's guest post is by Traci Suppa.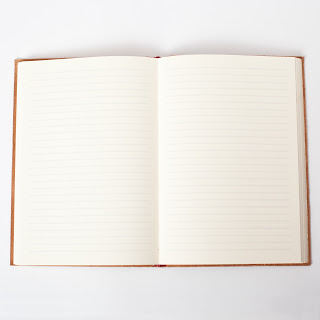 What I want you to know about…being a PTA Volunteer Recruiter (No, I don't want to assimilate you)
I stand behind the PTA table, covered with sign-up sheets, at the Open House of my daughter's elementary school. Our PTA offers a lot of programs, and we need people to not only help, but manage them. If I get ten signatures, I consider myself lucky. There are 700+ families in our school.
I am SO frustrated.
But I'm not naïve. I know what people's perceptions are about the PTA, and other similar parent teacher organizations (PTOs).
Recent movie and TV portrayals of the PTA ("Bad Moms," "American Housewife") have cast a less-than-flattering light. The PTA President is always an overbearing, inflexible despot who wields completely unrealistic power.
Yeah, I get that this is parody. But it just feeds into the stereotypes.
Is it no wonder that so few people attend our meetings? That people are afraid to sign up to help with the Book Fair because they think we'll also expect them to manage the Spring Festival…become president next year…or proffer up their first born?
No, we really just need you to work the cash register for two hours. That's all.
Somewhere between my mother's generation and my own, the pendulum swung from the happy homemaker towards the direction of "Just Say No." We see the Pinterest slogans: "Stop the Glorification of Busy," and "Take Time for Yourself."
I'm not negating these messages. They are good reminders to watch how we spend our time. But maybe we say "no" too quickly now. Maybe we should look at how we prioritize our time. Maybe funnel those cumulative hours playing "Words with Friends" into helping at the Book Fair instead.
There's a healthy balance, and a time when saying "yes" will result in the soul-rewarding satisfaction of making costumes for the school play, scheduling a science program assembly, or serving seniors at an intergenerational breakfast.
If you are still holding onto outdated perceptions about "The PTA," I ask you to look again, and give it a fair shake. Ultimately, the PTA GIVES GOOD STUFF TO YOUR KIDS. Programs and events they would not get otherwise.
Yes, I understand the time pressures we all face. I don't live in a glass house. I work "outside the home" 30 hours a week…and care for two kids and a husband. Most nights I get a decent dinner on the table. I carve out time to take walks and watch "This is Us." Sometimes I even get seven hours of sleep. Sometimes the stress of juggling it all bubbles up. I have a cry and move on.
I prioritize. I find time to volunteer because I believe that if I'm able to help, I should. I'm proud to be a PTA parent.
Helping the PTA doesn't require assimilation into a crazed cult. It just means saying yes once in a while to help put on the programs that ultimately benefit YOUR child.