I was recently turned on to a site called
Grove Collaborative.
They sell all-natural products . . . everything from skin care to diapers to cleaning products with brands like Mrs. Meyer's, Tom's of Maine, and Dr. Bronners. They carry a lot of brands I already love, but at much better prices. I've also discovered some new items that I love. (Their line of natural lip balm? I'm obsessed. Vanilla mint for the win.)
A couple times a year they run these amazing promotions and today, they've got a killer one going on . . . a $35 value of Mrs. Myer's holiday product.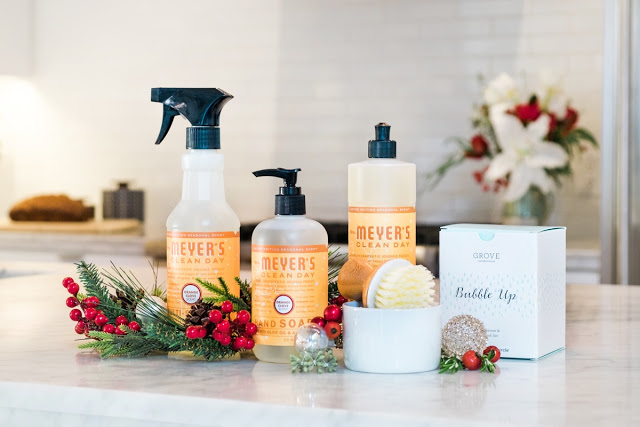 With your first purchase, they are offering a generous gift of Mrs. Myer's products in the holiday scent of your choice: Peppermint or Orange Clove.
Buy a couple items with
this link
(candles, cleaning stuff, baby care items, lotion . . .) and then you will get:
Mrs. Meyer's Holiday Hand Soap
Mrs. Meyer's Holiday Dish Soap
Mrs. Meyer's Holiday Multi-Surface Spray
Grove Collaborative Bubble Up Dish Scrubber
Free shipping
Grove only has a limited number of sets available and the offer ends November 21, so grab yours now! Here's how it works: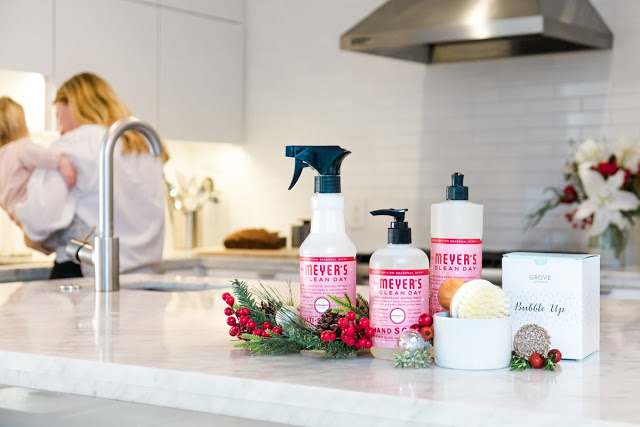 1. Sign up for Grove Collaborative here. You'll receive the Mrs. Meyer's offer for free when you sign up! If you're already a customer, you'll receive the Grove Collaborative Bubble Up for 50% off.
2. Answer 4 quick questions about your home that Grove Collaborative will then use to customize your first basket — this takes under 30 seconds!
3. Once you've answered the questions, you can finalize your basket of products to suit your household needs by adding or removing items.
4. To receive this offer, your order needs to be a minimum of $20. Choose the combination of products and scents you love and receive in your first box.
5. You made it! Click Finish & Pay and place your order.
If you are an existing Grove customer, they've got a gift for you, too.