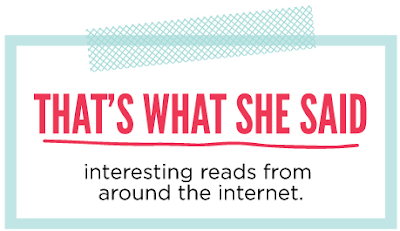 I THINK ABOUT MY FUNERAL WHEN POLICE STOP ME | theroot.org
After a black man is stopped by police while driving in Brooklyn, he imagines his funeral and what will take place…"Crutcher did not survive the Tulsa police, but I bet he knew that he wouldn't. I bet he was filled with fear and resignation because he knew that his time was up—that it was his turn to be a hashtag. And I bet, in his final moments, that he was thinking about his children and how much harder their lives would be without him there. Because black people like Terence and me, we understand that the only clear way to survive a police encounter is not to encounter police at all."


EXPLAINING WHY BLACK LIVES MATTER TO THE WHITE FATHER OF MY BLACK CHILDREN | huffingtonpost.com
A woman tries to enlighten her ex-husband and father of her black children why hims saying the phrase "All Lives Matters" is shameful..."The reality is that most white people don't have to fear their children being stopped and frisked or targeted for their color. They don't have to tell their sons that most police officers are good and are more than willing to protect and serve all of us. Yet they still have to be guarded and careful because some police officers may fear them or suspect them because of biases they have about their skin color. They don't have to teach their sons to move slowly and announce that they wish to get their driver's license from their pocket at a traffic stop so that they don't get shot or become a victim of police brutality. Why is that? Because America knows that white people matter."

HEAR SOMETHING, SAY SOMETHING: NAVIGATING THE WORLD OF RACIAL AWKWARDNESS | npr.org
The Code Switch Podcast from NPR have a discussion about uncomfortable comments and casual racism and when to call it out…" 'Was that your dad?' he asked. 'He looks sooo Mexican'…People regularly confused his humility for servility. He was mistaken for a landscape worker, a janitor, and once he sat next to a gentleman on a plane who kept referring to him as a "wetback." He was a poor Mexican-American kid who grew up in the Segundo Barrio of El Paso, Texas, for certain. But he was also an Air Force veteran who had served for 20 years. He was an electrical engineer, a proud father, an admirable storyteller, and a pretty decent fisherman.
I didn't respond to my suitemate. To him, my father was a funny caricature, a curio he could pick up, purchase and discard. And as much as it was hidden beneath my elite, liberal arts education, I was a novelty to him too, an even rarer one at that. Instead of a serape, I came wrapped in the trappings of middle-classness, a costume I was trying desperately to wear convincingly.
That night, I realized that no clothing or ill-fitting costume could cover us. Our bodies were incongruous to our surroundings. No matter how comfortable we were in our skins, our presence would make others uncomfortable."
THINGS I WISH I HAD SAID IN THE MOMENT BUT ONLY THOUGHT OF LATER | newyorker.com
Funny illustrations redeem those moments in life when you thought of the best comeback…a little too late.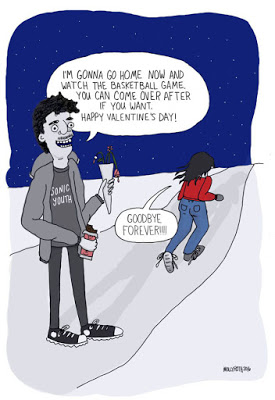 BEST PARENTING ADVICE I WILL EVER GIVE | petitelefant.com
A mother reflects on the battles she regrets having with her now 17 year-old daughter…"What I didn't get then, and what I finally get now, more than 17 years into this parenting gig, is that weird is a superpower. Different is magic. Our individuality is what makes our contribution to the world worthwhile. Sofie's strength is that she knows who she is, and she doesn't waste any time worrying who anyone else thinks she should be."


'ALLOW KIDS TO GET BORED' AND 6 OTHER SMART TIPS TO GET YOUR KIDS OUTSIDE AND ACTIVE | huffingtonpost.com
The importance of boredom to expand a child's imagination…"#5. The next time your kids complain of boredom, don't problem solve for them. If you hear the inevitable, "I'm bored," you don't need to fix things. You don't need to do anything. Psychologist and parenting expert Vanessa Lapointe believes that children need the time and space to get good and bored, which is why she advises limiting screen time and giving kids plenty of downtime. "Boredom is essential to fostering 'emergent energy' –– the kind of energy that comes from deep inside and spurs you on to create, move and be," Lapointe said."

DEAR DAD: WE'VE BEEN GAY FOR A REALLY LONG TIME | Modern Love – nytimes.com
After oner of her eight brothers gathers the courage to write a letter to their 95 year-old Mennonite, telling him that he is gay, a woman gathers the courage to write another letter to their father to say "me too"…"When Sanford told me about the conversation, I knew it was time to clear things up, to let my father know that I was part of the one-in-10. I could have dispatched a sibling to deliver my news. I could have shouted it to my hearing-impaired father over the phone or on my next visit. A letter seemed like the most reliable way to communicate. After my brother's courageous letter, I knew mine would be anticlimactic, not only because my brother's came first, but also because I was one of four daughters, and in our family, especially from my father's point of view, nothing about being a daughter appeared to have the same import as it would have from a son."


TORN OVER DONALD TRUMP AND CUT OFF MY CULTURE WARS, EVANGELICALS DESPAIR | nytimes.com
An interesting look at how evangelicals are reconciling their vote over what they feel is a fight for the soul of the country…"So, in a year when many voters see nothing but bad choices, many evangelicals feel deeply torn. Long part of a reliable Republican voting bloc, many are appalled to find Donald J. Trump their only alternative to Hillary Clinton. They say he has taken positions all over the map on same-sex couples and abortion and does not have the character to be president. Others are still bewildered that Mr. Trump defeated not only Mr. Cruz — a pastor's son who made "religious liberty" a signature issue — but also half a dozen other conservative Christian contenders they would have gladly supported. Nevertheless, polls show that the vast majority of evangelicals are now coalescing around Mr. Trump, largely out of fear that a President Clinton will appoint liberal Supreme Court justices."



KIDS REACT TO THE PRESIDENTIAL DEBATE BETWEEN HILLARY CLINTON AND DONALD TRUMP | sheknows.com
THINGS TO DO & THEATRE TO SEE