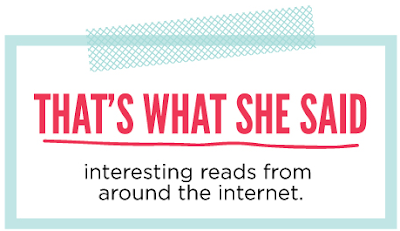 Brazil and the International Olympic Committee have pulled back the curtains on some of the stories behind refugees as well as their aspirations and inspirations. But while the world has been moved by Team Refugees, other than Germany, the world has shown little compassion for refugees, specifically Syrian refugees…"Yes, the world is moved by Team Refugees. Yet, it is unmoved by refugees. They die at sea. They die sealed in the back of a truck. They die anonymous deaths. Fences are erected, walls mooted. Posters decry them. They represent danger and threaten disruption. They are freeloaders. They are left in festering limbo on remote Pacific islands. There is talk of a threat to "European civilization" — read Christian Europe. There is talk of making the United States great again — read making the United States white again."
After an NBC newscaster credited Katinka Hosszu's husband for her gold medal, twitter has been lit with backlash against the #everydaysexism…The Chicago Tribune also came under fire for an article and tweet about Corey Cogdell-Unrein's bronze medal-winning performance in the women's trap shooting event. The tweet focused more on the career of her NFL player husband Mitch Unrein than her own achievement.
The entertaining folks at people asked a bunch of female comediennes why men aren't funny?
J.R. MARTINEZ TO DONALD TRUMP: STOP DISRESPECTING MILITARY VETERANS AND FALLEN SOLDIERS | mic.com
A recipient of the Purple Heart responds to Donald Trump's comment about wanting a purple heart which was given to him by a veteran in which he said, "This was much easier," as well as his attacks on the Khan family…"In April 2003, the humvee I was driving outside of Karbala, Iraq, ran over a roadside bomb. The passengers were immediately ejected as a result of the blast, but I was trapped inside the burning vehicle for five minutes. I can tell you without equivocation that the one award I did not want to receive was a Purple Heart, but I got one anyway. And I'll tell you now, I didn't get mine the easy way."



WHY GEORGE W. BUSH STOOD THERE AND TOOK THE WRATH OF A SOLDIER'S MOM. LISTEN UP, DONALD TRUMP | chicagotribune.com
Dana Perino, the White House Press Secretary for President George W. Bush from 2007 -2009 recounts a heartbreaking visit with the former President and patients at Walter Reed…"One mom and dad of a dying soldier from the Caribbean were devastated, the mom beside herself with grief. She yelled at the president, wanting to know why it was her child and not his who lay in that hospital bed. Her husband tried to calm her, and I noticed the president wasn't in a hurry to leave — he tried offering comfort but then just stood and took it, like he expected and needed to hear the anguish, to try to soak up some of her suffering if he could."
TO THE MOM ON THE BRINK OF BREAKING | scarymommy.com
Maybe being on 100% of the time for our kids is more a disservice than a service…"You may not want to hear this, but refueling as a mother almost always requires leaving your children. Sorry, it's true. You can't put gas in your tank while driving the car. You think you're doing your kids a service by being "on" 100% of the time, but you're not—you're not doing them a favor, and you're not on 100% of the time. You're there, but you're not on."


PLEASE FORGIVE THE CURSING: A PRAYER OF EARLY MOTHERHOOD | huffingtonpost.com
A prayer for all the tolerance needed for life with young children…"I'm also requesting empathy today. So that I may understand the dire magnitude of my children needing their sandwiches cut into triangle halves instead of rectangle halves even though they just asked for rectangles 20 seconds ago. Guide me in remembering that I too often change my mind, albeit not with the same degree of protest and deranged unpredictability."


OUR FATPHOBIC CULTURE IS HURTING GIRLS | rolereboot.org
A look at the effect our personal fat-shaming can have on our daughters…"To most young girls, a mother is perfect. And if we haven't learned to hate ourselves yet, watching how our parents condemn every bite that goes into their mouths or talk about how fat they are every time a lump or curve appears underneath their clothes is something we will absorb. Girls learn that eating these things is bad, that having a body that doesn't look like the ones on television means they're deficient in some way. Every comment mothers make about their bodies is one their children assume is meant for theirs as well."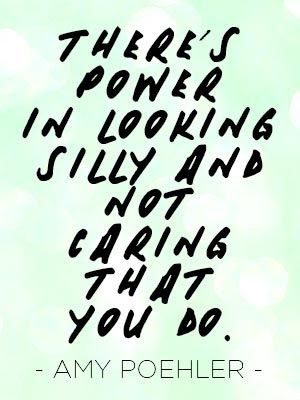 THINGS TO DO & THEATRE TO SEE