What I Want You to Know is a series of reader submissions. It is an attempt to allow people to tell their personal stories, in the hopes of bringing greater compassion to the unique issues each of us face. If you would like to submit a story to this series, click here. Today's guest post is by Brittnie Blackburn.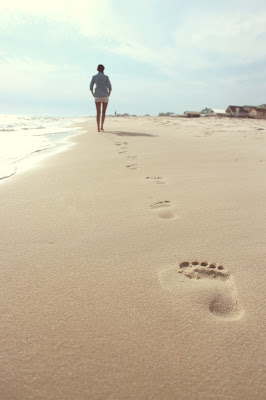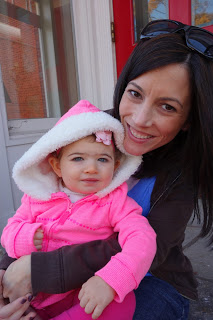 What I want you to know about stillbirth is this. . .
Physically delivering your child who preceded you to heaven is terrifying and at the same time, familiar. The process of induction is the same, yet the reality of what awaits on the other side is so very different. Same medicine, same protocol, same epidural, same dilation and pushing when the time is right, yet vastly different outcome.
The moments after delivery, when you are sitting in bed holding your child, will go by so very fast. Too fast. You will want to press pause on time and never let go. You will want to hold on with all your strength to avoid the inevitable, saying goodbye.
But eventually you have to say goodbye. And that moment? The one when you know it is time to say goodbye and you call the nurse to let her know? That moment will replay in your head over and over and over for weeks, months even. I remember every detail of those few moments when the nurse walked in, scooped Chance from my arms, and walked out of the room.
The days and weeks and months following will feel so hard, so dark, and so overwhelming.
The physical symptoms of labor and delivery are present, yet the emotional symptoms are even more real. The physical just reinforces the emotional.
People will make hurtful comments, yet these do typically come from a place of love and concern. Comments such as "It was for the best," or "At least you have your two girls," or "Don't be sad, he's in a better place," sting. But people just don't know what to say, and at least people are saying something, because the hardest, most saddening part is when people don't say anything. And by not saying anything the experience and loss feels small and insignificant. But try to give people grace. They, like you, are doing their best.
Grief will come and go in epic waves with many other possible side effects – deep sadness, a depressive like state, anxiety, inability to make even the simplest of decisions, loneliness and the urge to isolate, inability to focus properly, preoccupation with death and dying, vivid dreams, insomnia. The five stages of grief are a real thing, yet you won't necessarily work through them in set order.
As you ride the waves of grief just do the next thing. Just keep putting one foot in front of the other and do the next thing that is right in front of you. Don't think long term. Think the next few minutes. Eat that sandwich. Unload the dishwasher. Take your living children to the park. Take a shower. Just do the next thing and eventually all the things will start to feel normal again.
Tell people what you need. Tell people it brings you joy when you hear them speak your child's name. Tell people your spouse is working late or gone for business and you just can bear to be alone when night falls. People will show up.
You never get over the loss, or ever fully move on, yet the grief becomes more manageable and the happiness eventually outweighs the sadness. You just learn to live with your loss.
You will never be the same, yet through God's great mercies and the army of people surrounding you, you will heal and rebuild.
There is a level of guilt that comes once the happiness creeps back in. Please embrace the happiness and resist pushing it away. This is what our Father, and your child, wants for you.
Heaven will become so real and big and this earth and all of its silly importances will fade.
The community of people who you call friends and family will amaze you. People will walk along side you, carrying you when your legs don't have the strength. People will organize food and send cards and texts and show up in so many little unexpected ways. People will come out of the woodworks showing their love and support while shouting the common thread of "Together we are going to get through this."
And just as your people amaze you, so will our Heavenly Father. He is bigger than your grief, and hurts and cries with you. He hears you. He is holding you in the palm of His hands and covering you with His feathers (Psalm 91).
He is gently reminding you that grief has no timeline and tears are not a lack of faith or peace, just a sign of tremendous love. His ways might not be our ways, yet He is faithful to pull us through to dry ground.
He will not let you sink even on the worst of days.
He is rooting for you.
You will be stretched and tested in new ways, but you will emerge stronger.
You will emerge victorious.
Hold on to His hope, dear sister.
There is so much to be found.