A look at our gun culture and the "American Crucible" it has created just days after celebrating our independence..
"This week has become a grotesque object lesson in gun culture, one that points to a conclusion that we could have and should have drawn long ago—that the surfeit of weapons at our disposal and the corresponding fears that they induce create new hazards. There is no telling how any of these specific horrors will be resolved. But here is what we do know: we live in an age of open-source terrorism. Our inability to respond to mass shootings has meant that, eventually, even law enforcement would fall victim to one. The context of the conversation about police accountability has been irrevocably changed. Black lives matter, but reports that those words were uttered by a gunman in Dallas mean that any movement under that banner may well have met its end. And realism, in the face of tragedy, tells us that there is more ugliness in the offing."

THE HORRIFIC, PREDICTABLE RESULT OF A WIDELY ARMED CITIZENRY | newyorker.com
How guns are not just the instrument, but the issue…"Guns are not merely the instrument; guns are the issue. The more guns there are, the more gun violence happens. In light of last night's assassinations, it is also essential to remember that the more guns there are, the greater the danger to police officers themselves. It requires no apology for unjustified police violence to point out that, in a heavily armed country, the police officer who thinks that a suspect is armed is likelier to panic than when he can be fairly confident that the suspect is not. We have come to accept it as natural that ordinary police officers should be armed and ready to use lethal force at all times. They should not be. A black man with a concealed weapon should be no more liable to be killed than a white man with one. But having a nation of men carrying concealed lethal weapons pretty much guarantees that there will be lethal results, an outcome only made worse by our toxic racial history. Last night's tragedy was also the grotesque reductio ad absurdum of the claim that it takes a good guy with a gun to stop a bad guy with a gun. There were nothing but good guys and they had nothing but guns, and five died anyway, as helpless as the rest of us."



DALLAS SHOOTING VICTIMS: WHO ARE THE SLAIN OFFICERS? | cnn.com
A newlywed, a young father, an Army Ranger veteran, a US Navy veteran, a dedicated veteran of the Dallas police force, a young man who moved to Dallas for his dream job…"He was the kind of guy that it made you happy when you got to work and saw he would be working the shift with you. You could count on him to do the right thing, the right way. He was a dedicated professional. He was well-grounded, seeing the world the way it really is but not letting the evil in the world discourage him from doing good…He would give you his last dollar if he had it in his pocket and you needed it. He would bend over backward to help anybody out. He was very patient and he would try to help anybody out the best he could. If you needed help, Patrick would offer you to help and even if he couldn't do nothing, he would offer it to you. My son — he was — since day one, since he was born he was my little hero and he is a big hero."
THE NEXT TIME SOMEONE SAYS 'ALL LIVES MATTER,' SHOW THEM THESE FIVE PARAGRAPHS | fusion.net

A reddit gem…"
You see the film Nightcrawler? You know the part where Renee Russo tells Jake Gyllenhal that she doesn't want footage of a black or latino person dying, she wants news stories about affluent white people being killed? That's not made up out of whole cloth — there is a news bias toward stories that the majority of the audience (who are white) can identify with. So when a young black man gets killed (prior to the recent police shootings), it's generally not considered "news", while a middle-aged white woman being killed is treated as news. And to a large degree, that is accurate — young black men are killed in significantly disproportionate numbers, which is why we don't treat it as anything new. But the result is that, societally, we don't pay as much attention to certain people's deaths as we do to others. So, currently, we don't treat all lives as though they matter equally."
23 EVERYDAY ACTIONS PUNISHABLE BY DEATH IF YOU'RE BLACK IN AMERICA | mic.com
Some hard to swallow food for thought…"18. Walking up the stairwell of your
apartment building. 19. Sitting in your car before your bachelor party.
20. Holding your wallet.
21. Making eye contact.
22. Attending a birthday party.
23. Laughing."


THE COUNTED: PEOPLE KILLED BY POLICE IN THE US | theguardian.com
A compelling and heartbreaking interactive guide to US citizens shot and killed by police according to state, month, and the years 2015 and 2016.
WHERE TO STAND IN SOLIDARITY WITH BLACK LIVES MATTER THIS WEEKEND IN LA | laist.com
A guide to where to be this weekend rom a rally and march in Beverly Hills to a vigil at USC to a general meeting in Inglewood. Plenty of opportunities to get involved.


HOW TO BE A WHITE ALLY: FIGHTING RACISM IS YOUR RESPONSIBILITY – START NOW | salon.com
Practical, actionable suggestions…1. Have difficult conversations with people you care about—and with ones you don't -That one uncle who "means well" but tells a racist joke at a family get-together. Your old friend from high school you haven't talked to in years but lately is really into posting #AllLivesMatter memes on Facebook. A casual acquaintance you grab happy-hour beers with. The co-worker who sits on the other side of your desk. Start calling them out. Yes, that means conversations will probably get awkward. Do it anyway. And when you can, choose to engage in discourse that moves discussions forward even when it would be easier or would feel more satisfying to shut down, to become belligerent, to write someone off, or to feel tired. (This is something black people are 100 percent not beholden to do any longer, by the way—this job is solely ours.) Need guidance for what it means to "collect your people?" Read this.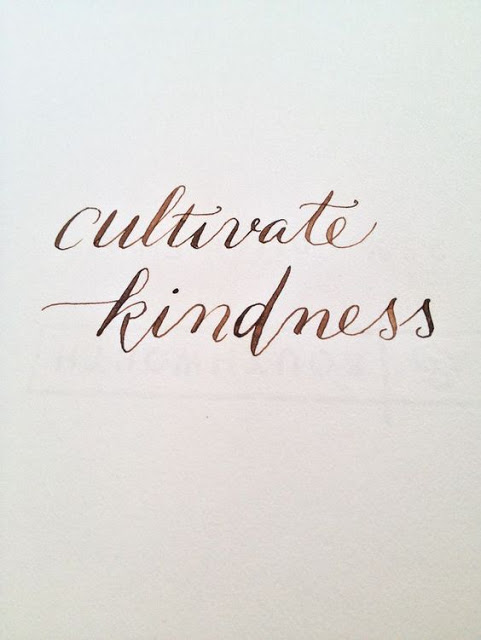 Found on breakfastatyurmans.tumblr.com
THINGS TO DO & THEATRE TO SEE