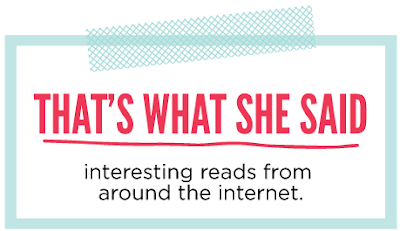 DONALD TRUMP IS A UNIQUE THREAT TO AMERICAN DEMOCRACY | washingtonpost.com
The Washington Post published a chillingly accurate appraisal of Trump that is perhaps one of the most indicting pieces they have ever posted on a presidential candidate. Fantastic read for the politically minded…"Given his ignorance, it is perhaps not surprising that Mr. Trump offers no coherence when it comes to policy. In years past, he supported immigration reform, gun control, and legal abortion; as candidate, he became a hard-line opponent of all three. Even in the course of the campaign, he has flip-flopped on issues such as whether Muslims should be banned from entering the United States and whether women who have abortions should be punished. Worse than the flip-flops is the absence of any substance in his agenda. Existing trade deals are "stupid" but Mr. Trump does not say how they could be improved. The Islamic State must be destroyed, but the candidate offers no strategy for doing so. Eleven million undocumented immigrants must be deported, but Mr. Trump does not tell us how he would accomplish this legally or practically. What the candidate does offer is a series of prejudices and gut feelings, most of them erroneous. Allies are taking advantage of the United States. Immigrants are committing crimes and stealing jobs. Muslims hate America. In fact, Japan and South Korea are major contributors to an alliance that has preserved a peace of enormous benefit to Americans. Immigrants commit fewer crimes than native-born Americans and take jobs that no one else will. Muslims are the primary victims of Islamist terrorism, and Muslim Americans, including thousands who have served in the military, are as patriotic as anyone else."
DONALD TRUMP'S NOMINATION IS THE FIRST TIME AMERICAN POLITICS HAS LEFT ME TRULY AFRAID | vox.com
A journalist covering American politics reveals his thoughts and fears after listening to Donald Trump's nomination speech…"Donald Trump is not a man who should be president. This is not an ideological judgment. This is not something I would say about Mitt Romney or Marco Rubio. This is not a disagreement over Donald Trump's tax plan or his climate policies. This is about Trump's character, his temperament, his impulsiveness, his basic decency."
JUSTICE FOR CHARLES KINSEY | caringacross.org
This week North Miami Police shot at an unarmed black man lying on the ground with his hands up as he pleaded with cops that the autistic boy sitting next to him did not have a gun, but a toy truck. He was shot in the leg with an assault rifle. By signing this petition, you urge Mayor Smith Joseph to conduct a full investigation and that the shooter be held accountable.
LESLIE JONES SAYS SHE'S IN 'PERSONAL HELL' AFTER BARRAGE OF RACIST, ABUSIVE TWEETS | latimes.com
If you're interested in looking at the state of racism in today's society, look no further than Leslie Jones's twitter account where she has retweeted a barrage of hateful and racist tweets directed at her after the opening weekend of Ghostbusters…"Just last week, in an interview with The Times, Jones discussed how difficult it is to maintain a healthy sense of self when faced with criticism in the digital age. She said she tries to block out judgment, paying mind only to an inner monologue that reminds her of her worth. "I know who I am," she said. "And I don't care if you think I'm sexy." "The Internet has made it so we don't have to sit together anymore," she continued. "It's so self-absorbed. No one has to talk to each other anymore, and people don't realize that that is killing us."


WHAT'S THE RIGHT AGE FOR A CHILD TO GET A SMARTPHONE? | nytimes.com
A journalist interviews internet safety experts about the best age for a child to get a smartphone…"The takeaway will not please smartphone makers: The longer you wait to give your children a smartphone, the better. Some experts said 12 was the ideal age, while others said 14. All agreed later was safer because smartphones can be addictive distractions that detract from schoolwork while exposing children to issues like online bullies, child predators or sexting."
HOW FATHER'S CAN AFFECT THEIR DAUGHTER'S TAKE ON THE WORLD | e2epublishing.info
A mother of three daughters reflects on the gifts her girls have been given or learned by having a feminist father…"5. Body Autonomy: Mark's conversations over the years with our daughters have always been open and honest; with nothing off the table. Our daughters knew their body was their body from a very early age and that 'No' actually meant no! This has taught our daughters to respect their body and to have the ability to stand up against coercion. It has also given them the strength of character to stand up for others."
CONSTRUCTION WORKER HIDES WALDO ON SITE EVERYDAY FOR KIDS IN HOSPITAL NEXT DOOR TO FIND | boredpanda.com
A little bit of levity in the midst of this past week…"Haney, with the help of his daughter, created an 8-foot-tall cut out of Where's Waldo and hides it on the site every day for the kids in the Memorial Children's Hospital in South Bend, Indiana to spot. Once Haney is notified that the kids found Waldo, the large cut-out is moved to a different spot, and the kids look for it again. Haney has even created a Facebook group for the kids to post their finds! The best part? Haney and his daughter are already working on cut-out "Minions" for his next project!"

Thoughtful acts of kindness is still a thing…pass it on…On July 13, Coty Vincent posted a photo on Facebook of an Enterprise Rent-A-Car employee named John Goodlett holding one of her twins. In the caption, she explained that Goodlett helped her with more than just a car rental. "While he helped me with my rental due to a hit-and-run accident, he held one of my twin sons as I don't have a double stroller," she wrote. "One of the most compassionate and caring people I've ever met. We need more people like John who go that extra step."
A MINIATURE WALL HAS BEEN PLACED AROUND TRUMP'S STAR ON THE WALK OF FAME | laist.com
Art with surrealism and humor is the best kind…"Yesterday a small monument to America's current surreal state went up on Hollywood's Walk of Fame. A teeny tiny wall was erected around Donald Trump's star, complete with "keep out" signs and a razor wire topping. The 6″ wall is back today, its creator Plastic Jesus tells us, despite it being trampled yesterday. Plastic Jesus calls the piece—which is made of wood and concrete—a "humorous installation," and told us Wednesday that it is simply "intended to focus on Trump's ridiculous idea of building a wall."
PSYCHOLOGISTS RECOMMEND CHILDREN BE BORED IN THE SUMMER | qz.com
Cheers! "Your role as a parent is to prepare children to take their place in society. Being an adult means occupying yourself and filling up your leisure time in a way that will make you happy," says Lyn Fry, a child psychologist in London with a focus on education. "If parents spend all their time filling up their child's spare time, then the child's never going to learn to do this for themselves."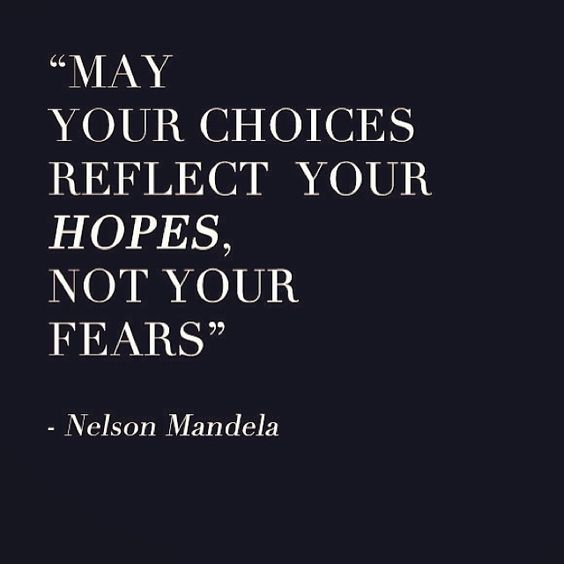 HOW MELANIA TRUMP'S SPEECH VEERED OFF COURSE AND CAUSED AN UPROAR | nytimes.com
How the potential First Lady of the United States plagiarized her biggest speech to date…"The Trump campaign declined to say who or how many senior campaign officials read or reviewed the speech. But when Ms. Trump and her staff had finished revising the speech, virtually all that remained from the original was an introduction and a passage that included the phrase "a national campaign like no other." The controversy set off by the stumble spread rapidly from the political class to average Americans: African-Americans were angry that Ms. Trump had chosen to swipe the words of the country's first African-American first lady, especially given Mr. Trump's hostility to President Obama. Scores of Twitter users, deploying the hashtag #famousMelaniaTrumpQuotes, began to re-attribute famous lines, like the Rev. Dr. Martin Luther King Jr.'s "I have a dream," to Ms. Trump."
TRUMP IS GETTING EVEN TRUMPIER! | nytimes.com
Some science behind Trump's incoherency…"It's hard to know exactly what is going on in that brain, but science lends a clue. Psychologists wonder if narcissists are defined by extremely high self-esteem or by extremely low self-esteem that they are trying to mask. The current consensus seems to be that they are marked by unstable self-esteem. Their self-confidence can be both high and fragile, so they perceive ego threat all around. Maybe as Trump has gotten more successful his estimation of what sort of adoration he deserves has increased while the outside criticism has gotten more pronounced. This combination is bound to leave his ego threat sensors permanently inflamed. So even if Candidate Trump is told to make a normal political point, Inner Boy Trump will hijack the microphone for another bout of resentful boasting."




THINGS TO DO & THEATRE TO SEE
LA families, if you haven't yet been to the drive-in movie theatre this summer, check out the
Vineland Drive-in
which is playing some terrific, current family-friendly movies. If you are looking to dodge the heat, the Annenberg Space for Photography has a breathtaking exhibit,
Refugee.
There are also some fantastic art exhibitions around town including
Cindy Sherman: Imitation of Life
at The Broad and
James Turrell's
Light Reignfall
at the LACMA.
In & Of Itself
is in its final extension at the Geffen, so be sure to check that out.