What I Want You to Know is a series
of reader submissions. It is an attempt to allow people to tell their personal stories, in the hopes of bringing greater compassion to the unique issues each of us face. If you would like to submit a story to this series,
click here
. Today's guest post is by Sheena McFeely.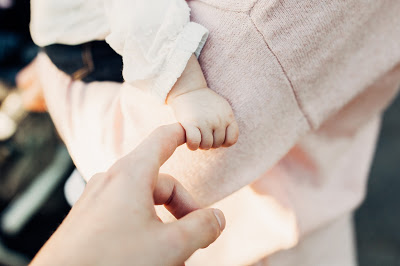 What I Want You to Know is Go Beyond the Labels…Deaf, woman, mother, stubborn, and young are ways people describe me. What some don't realize is that I am much deeper than those shallow labels. On April 6th, 2009, I found out that my firstborn daughter, Shaylee, was Deaf.
There were various of reactions left and right. People were already putting Shaylee in a box without really getting to know her. Being Deaf has always been and still is a big part of my life. Entering motherhood forced me to step out by seeing that there is so much more than just being Deaf. As I continued my journey, I witnessed a lack of visible Deaf Women role models for my daughter. As a result, I established The Pearls in honor of my Deaf daughter as well as Deaf women everywhere.
In 2011 and 2014, 42 phenomenal Deaf women were recognized as The Pearls in their respective fields. They were advocates, business owners, artists, and founders. Then a new label in the back of my head emerged "woman." A year later, I gave birth to another daughter on December 2nd, 2011. To everyone's surprise, Ivy was born hearing.
Once again, people labeled her as Child of a Deaf Adult (CODA) putting her in a different box, when she really was much more. Raising two girls brought back the label "woman" again. There were far too many toys that were more princess or pink-focused. Where are toys, movies, and books about women being a police, astronaut, and so forth? The keen observer that I am, I witnessed something else Deaf and hearing family members often experienced frustration in being able to communicate fluently. Immediately, I decided that this was going to be an American Sign Language (ASL) household. But what about my extended family, friends, and, other families that are around a Deaf child? I was not going to let them see me just Deaf, but beyond that level. ASL Nook, an online hub of webisodes teaching ASL, was born. In its first year, we have received countless emails from students, families, and schools all over the world. Those emails proved to us that we are finally doing our job removing the label "Deaf" and our fans see who we really are. Deafhood, womanhood, and ASL advocate are roles that I continue to embrace. They are layers that makes me WHOLE. What I want people to know is if they encounter something new, get past that…break through and see within.