I have always been a curator. Ever since I was small, I loved keeping records of memories. I was a stellar diary-keeper and an impeccable pen-pal. I saved everything. I made books and collages and loved hanging pictures in my room.My friends and I loved making videos and creating scripts together.
It's no small wonder that I was drawn to blogging. I love that I have this space where my kids can read my thoughts and see snapshots of their childhood. I would give anything to read about my mom's process when I was a kid. I hope that reading my account of our lives will be a gift to my kids, and that it can encourage them in their own family life.
While I love that I have the blog, I am overwhelmed about how scattered my photos are from my own childhood. I've got originals of some, and negatives of others. A handful have been scanned. And then the home movies . . . oh the home movies. I've got dozens of them, all in VHS format . . . a format I no longer even have the ability to play.
I heard about a service called Legacybox that can digitally convert any kind of outdated memories, from VHS tapes to Super 8 film. Legacybox will send you a box that you fill with any formats in your collection, then send it back pre-paid.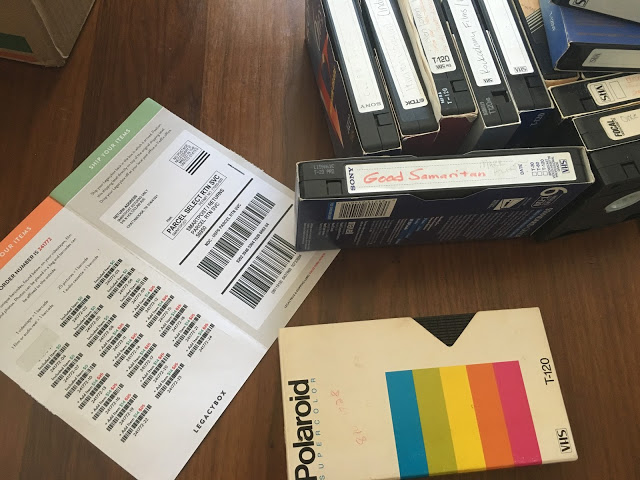 I decided to send in a big box of VHS tapes to have Legacybox convert for me. Most of them had mysterious titles written on them. Some were cryptic, saying things like "choir concert." Others had no label at all. So I really had no idea what I was going to get back.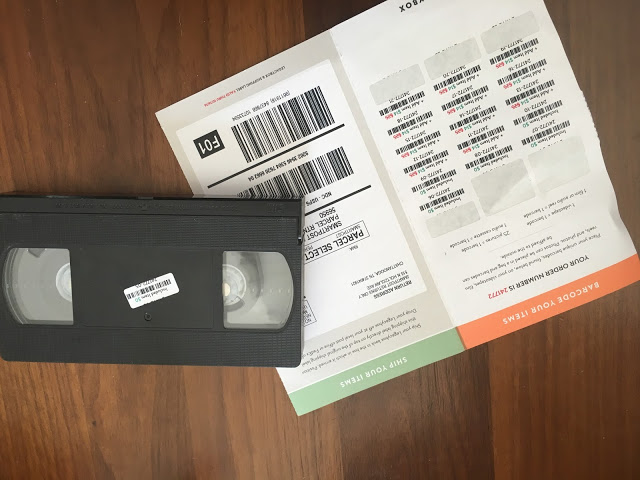 Waiting for my box was like Christmas. They put a barcode on each item you send in so you can watch the progress online. I couldn't wait to get that box back into my hands! What I love about Legacybox is that in addition to sending you a DVD of your files, they can also send things on a thumb drive that you can plug and play. When the box came, I couldn't wait to pop these files into my laptop. And oh, the treasures I found awaiting me!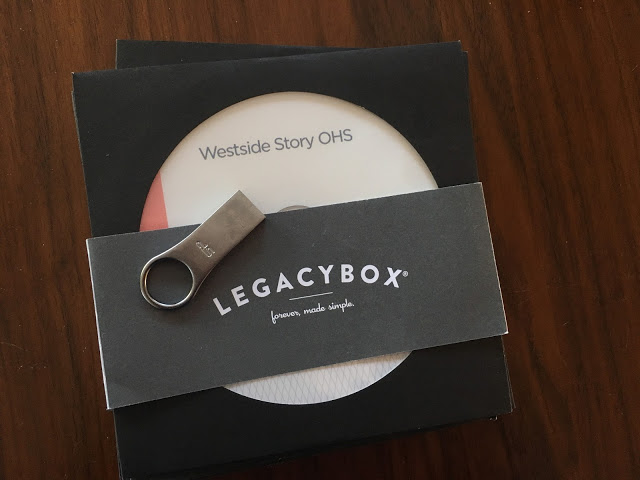 The vast majority of what I got back consisted of my friends and I making home movies with my parents' camcorder. There were a whole lot of lip-synching competitions. Fake news programs, and other assorted scripted shows we created. There will also plenty of chorus concerts and drama competitions. The theater geek is strong in this family.
I decided to share a couple of the most cringe-worthy videos I got back:
The biggest gem is this recording of myself singing Depeche Mode's Somebody while still wearing my glittery show choir leotard. I don't even know where to start with this one. My perm? The song choice? The fact that I couldn't find two seconds to change? And what key am I even singing in? I guess, at the ripe age of 14, I was not keen to the gift of transposing music into an appropriate key. As embarrassing as this one is, I have to hand it to myself… I had balls of steel to pull this off.
And here is a little lip-syncing with my friend Sandra. We are wearing some kind of goth make up, along with prom dresses that look like they were ripped from the costume department of Beverly Hills 90210. I don't even know what this song is, or how we know every word.
And here is a fake news program my friends and I put on. I would like to think of this as the predecessor to Mama Said. Sarah James, maybe we can take some tips from this footage to improve our quality?
The biggest surprise I got back is a video I'm not going to post publicly, but I found some long-lost footage of my nephew Austin being born. He is now graduating from college! It was really fun to find that, and to send it to my sister.
I had a great experience with Legacybox., and plan on sending in the rest of the videos and photos at my house to have them converted to digital.
And now, I'm off to upload the rest of this footage to Facebook to embarrass all of my high school friends!
Do you want to try Legacybox for yourself? The first 25 people who use this link and the code MINIVAN at checkout will receive 40% off of their order.