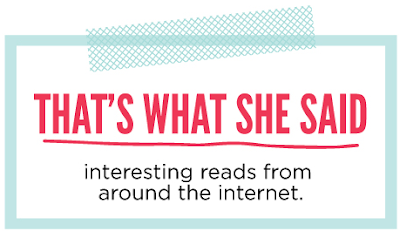 THINGS THAT ONLY HAPPEN WHEN YOU'RE IN LABOR | buzzfeed.com
Happy Mother's Day, Mamas!
A PSA for unintentional racist white people…"
For those who insist that they could never say anything racist because they are racists, I present a quick reminder: Just because you didn't intend for something to sound racist, doesn't mean it isn't, and just because you don't think you're a racist, doesn't mean you're not…2. Do not use the word "ethnic" as though it were a distinct race or nationality."
OBITUARIES MY MOTHER WROTE FOR ME WHILE I WAS LIVING IN SAN FRANCISCO IN MY TWENTIES | newyorker.com
Everyone needs Bess Kalb's mom in their life…"Today we said goodbye to Bess Kalb, beloved daughter, sister, and former reader of serious books. After years living in the Bay Area, her brain essentially atrophied beyond the point of return, forcing us to make the brave decision to let her slip away peacefully. Shortly before the end, Bess spoke with genuine enthusiasm about a TED Talk—a pat distillation of a zeitgeisty subject spewed by some billionaire narcissist in a headset, accompanied by inaccurate line graphs. Weeks prior, she had used the word "impactful" in a sentence. In lieu of flowers, donations in her memory can be made to the Bess Kalb Fund for Adult Illiteracy."


BARACK OBAMA STARS IN SPOOF RETIREMENT VIDEO | bbc.com


I HAVE CANCER…FOR NOW | zackhunt.net
After a peculiar coughing fit brought on by a much-loved tradition of consuming Claussen pickles, Zack Hunt discovers he has a huge mass o the right side of his chest…"There's only so long you can stare at an image of a giant mass in your chest before you can't avoid the truth anymore and you collapse into your wife's arms crying your eyes out like a baby, telling her you don't want to die while your kids look on utterly confused about what's going on because crying your eyes out is their thing, not your thing, and if you take that away from them how in the world are they going to be able to keep getting whatever they want whenever they want it??"



BEING LEFT OUT HURTS: MOMS STOP 'SOCIAL ENGINEERING' | community.today.com
A call to parents to "Make The Call" when they notice bullying or a child being left out…"I heard a disturbing story recently from a friend, and I can't seem to get it out of my head. It went something like this … the camp buses were leaving for an overnight camp in the Midwest, and one Mom somehow had access to get on one of the buses before departure. She literally managed to rope off (save) an entire section for eight 11-year-old girls. She stayed on the bus while the "Chosen 8" boarded and sat in their "designated" seats. Another girl, a new camper, got on the bus, who was the same age, and asked if she could join "those" girls. The Mom responded: "I'm sorry, but it's reserved" and then she got off. The clique had been formed and there was no room for "intruders." (I'll get to that Mom a little later…) The new girl, let's call her Sarah, had been given three simultaneous messages: 1. You are not invited. 2. You are not good enough. 3. This is "The Group" – and you are not part of it, so don't even try."

CAVE-DIGGING ARTIST FINDS INSPIRATION UNDERGROUND
New York teachers
anonymously post
their reactions to students taking standardized tests…
"3rd grade test: I saw that there was an excerpt from a biography of Neil deGrasse Tyson, which was written at a Lexile Level of 780 – definitely above the 3rd grade reading level. In my opinion, that Lexile level sits at a sweet spot between 5th and 6th grade."

SCIENCE PROVES SAME-SEX PARENTS HAVE NO NEGATIVE IMPACT, ALL YOU NEED IS LOVE | scarymommy.com
Just in case there was need for scientific proof…"Lately, the phrase "on the wrong side of history" has become popular, particularly in reference to the Supreme Court's decision to legalize gay marriage. Thanks to a recent study, it may be time to start using "on the wrong side of science." From an article on according to a study published in the Journal of Developmental & Behavioral Pediatrics, the "quality of family relationships" has more influence on a child's well-being than the structure of the family."


10 REASONS YOU SHOULD JUST TEXT ME | scarymommy.com


Hi, you've reached my voicemail. At the beep, please never call again because I probably won't answer unless you just send a damn text.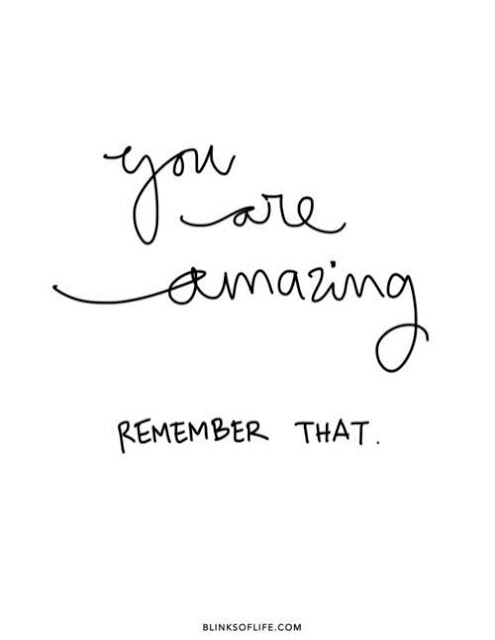 THINGS TO DO & THEATRE TO SEE