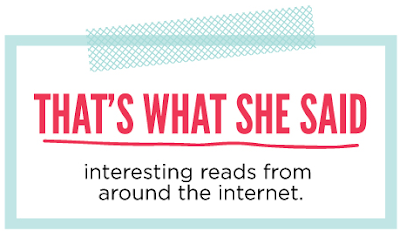 April 14 marked the two-year anniversary since Boko Haram abducted more than 270 girls from a school in Nigeria….
"Since then, millions more children have been affected by the conflict — most notably by being kept out of school. Boko Haram's violence has caused nearly one million children in Northeast Nigeria alone to have little or no access to education, according to a new Human Rights Watch (HRW) report. Since 2009, the militant group has been attacking schools, teachers and students, terrorizing the local education system."
I'M A TRANSGENDER MAN IN NORTH CAROLINA. HERE'S WHAT THE BATHROOM LAW MEANS FOR ME | motherjones.com
A compelling account of the potential dangers of what the bathroom law in North Carolina could bring…"I'm afraid to leave the bathroom and to be met by that woman's husband or boyfriend…Last night I reached out to two really close transgender women friends who are people of color, because I'm worried about them, and they are both scared—they feel unsafe. I'm scared, yeah, I'm at risk, yeah, but not as much as them. They were already at risk before this bill, they were already a target, and now it's multiplied. And that's the thing that really upsets me—that this bill gives people permission to be bigots."
EVERYONE WANTS A REVOLUTION, BUT NO-ONE WANTS TO DO THE DISHES | craiggreenfield.com
A roll-up-your-sleeves discussion on the truth about wanting social justice versus taking concrete actions towards social justice…"Everybody wants a revolution. But no-one wants to do the dishes. Frankly, I love the idea of justice much more than the practice. Or as Mother Teresa puts it, "Today, it is fashionable to talk about the poor. Unfortunately, it is not so fashionable to talk with them." I'm convinced this is why we tend to ROMANTICIZE poor people who are geographically distant – those living in a war-torn African nation, or folks in an Asian slum – while we DEMONIZE the very poorest on our own doorsteps. It's a clever mental strategy for keeping them at arms length, while maintaining our identity as someone who cares about justice."


UK NATIONAL AUTISTIC SOCIETY VIDEO BRINGS YOU THE SENSORY OVERLOAD A BOY WITH AUTISM FEELS | mashable.com
A PORTRAIT OF THE ARTIST AS A YOUNG MOM: IS DOMESTIC LIFE THE ENEMY OF CREATIVE WORK? | nymag.com
A heartbreaking look at the two threads of a creative mother and how they may never entwine, and yet, and yet…"I pressed her again on the question I'd been turning over in my mind: Why is it that writing (or really any creative pursuit) seems to be in such conflict with parenting? She answered calmly, hardly raising her voice. "Because the point of art is to unsettle, to question, to disturb what is comfortable and safe. And that shouldn't be anyone's goal as a parent." I don't know why it took me by surprise when she said this. I knew it to be true. I recalled an interview I read with one of my first writing teachers, Deborah Eisenberg, in which she says,, "Art, itself is inherently subversive. It's destabilizing. It undermines, rather than reinforces, what you already know and what you already think." Oscar Wilde said it is the most intense mode of individualism the world has ever known. Hippocrates tells us "Art is a revolt." People make art, in other words, for exactly the opposite reason they make families."


HOW I FIGHT IMPOSTER SYNDROME | medium.com | Awesomely Luvvie
Sound advice on how to overcome that tiny voice in your head telling you that you don't deserve to be exactly where you are…"Trust and believe that there are people with far less skills than you, who cannot be swayed from thinking that the room should have been named after them. People who cannot hold a torch to you are out here crowning themselves. Never underestimate the power of confidence. If you believe you're the dopest thing walking, you might convince people of the same, just because you're so headstrong about it as a fact."


HOW TO TALK TO YOUR TEEN ABOUT DEPRESSION | theonion.com
Deft advice…"Begin your conversation with something as simple as an observation, such as "I've noticed you have everything a person needs to be happy." Your teen will appreciate your honesty and transparency. Let them know you really can't handle another stress like this on top of everything else."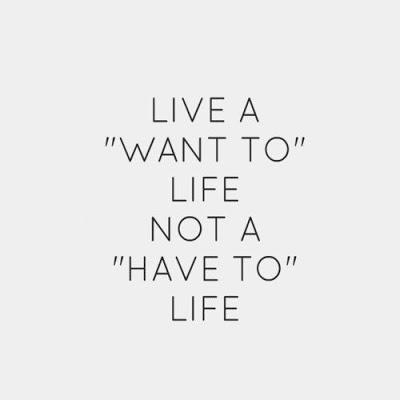 THINGS TO DO & THEATRE TO SEE
With Earth Day this weekend and spring in the air, LA families be sure to check out the
Poppy Festival this weekend
while New York families should check out the
Annual Tulip Festival
at the West Side Community Garden this weekend and next. Also up for NYC families is
Earth Day New York 2016
this Sunday at Union Square.
LA families looking for an awesome weekend of S.T.E.A.M. activities should look no further and head to The 36th Annual OC Fair Imaginology: Full S.T.E.A.M. Ahead this weekend. If you are looking to get your craft on, mark your calendars for the Echo Park Craft Fair May 7 & 8 (Mother's Day weekend).
For LA cinema, IMAX's new documentary A Beautiful Planet, narrated by Jennifer Lawrence, comes out on April 29th and before that the documentary Queen Mimi about a local legend hits theaters this weekend. For New Yorkers, who have not yet seen Star Wars: The Force Awakens, be sure to line up early on April 27th at Manhattan Beach Park in Brooklyn for a free outdoor screening.
With this year marking the 400th anniversary of Shakespeare's death, be sure to catch plenty of Shakespeare starting with Will Geer's Theatricum Botanicum lineup. Also for LA theatre, check out Gruesome Playground Injuries at the Hudson Backstage in Hollywood, "pitch-black" comedy Dinner At Home Between Deaths at the Odyssey and be on the lookout for Eugene O'Neill's Hairy Ape opening May 14 at the Odyssey. Interested in dance? Watch for are Hubbard Street Dance Chicago coming to Irvine Barclay on April 28th and New York-based Bryn Cohn + Artists Dance Company making their Los Angeles debut May 6 & 7.