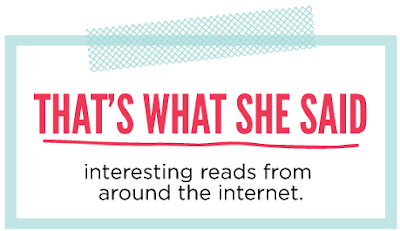 THE MOST IMPORTANT QUESTION OF YOUR LIFE | markmanson.net
Mark Manson suggests the real question we should be asking ourselves is not "what do we want" but rather "what pain are we willing to sustain?" He argues it is the quality of our negative experiences that define the outcome of our lives… "Because if you want the benefits of something in life, you have to also want the costs. If you want the beach body, you have to want the sweat, the soreness, the early mornings, and the hunger pangs. If you want the yacht, you have to also want the late nights, the risky business moves, and the possibility of pissing off a person or ten thousand. If you find yourself wanting something month after month, year after year, yet nothing happens and you never come any closer to it, then maybe what you actually want is a fantasy, an idealization, an image and a false promise. Maybe what you want isn't what you want, you just enjoy wanting. Maybe you don't actually want it at all."
WHY EVERYTHING DOES NOT HAPPEN FOR A REASON | johnpavlovitz.com
John Pavlovitz makes a compelling argument for why he does not believe in the phrase "Everything happens for a reason." For him to believe in that phrase would equate to him believing God wants to make him suffer. To believe that our pain has meaning robs us of the choice in how we handle our pain…"In this way, I believe in suffering as a sacred space; one where we get to choose.It's not a supernatural cause-and-effect experiment from the sky, specifically designed to do something to us or in us, but it is a time and place where we can respond and as we do, we are altered. Our pain does not have a predetermined purpose, (otherwise we would be straddled with the terribly complicated task of figuring it out in a billion small decisions every single day), but that pain will always yield valuable fruit."
CHECK YOURSELF: SOMETIMES YOU ARE THE TOXIC PERSON | thoughtcatalog.com
It doesn't matter if we have good intentions, sometimes two people who love each other yield toxic results and neither is to blame…"The truth is, you can love someone with 100% of your whole heart and still be toxic to them. You can care for them and still be toxic. You can want what's best for them so badly that it tears you apart, and still have a negative impact on their life for the sole purpose of your two elements combine to form an inexplicably toxic reaction. Neither of you are to blame. But the result is what it is. One of the hardest lessons we may ever have to learn is that sometimes, the best way to love someone we love is from a distance. That no matter how much we want them to thrive and expand and be happy, we will never be the people who facilitate that expansion. And that's okay."
TRIGGER WARNINGS: OR HOW TO CREATE A GENERATION OF ASSHOLES WITHOUT REALLY TRYING | Rachel Edwards, medium.com
There is a difference between being a victim and being a survivor just as their a difference between being a support and being an enabler. The world is not meant to protect you from pain. To avoid that which hurts us is to perpetuate victimhood and robs us of the ability to overcome …"The world is hostile. The world is not a therapeutic environment where we all form a circle and hug, before distributing cookies and punch. However it is something that must be endured, because that is the way life is. If people never have to endure anything harsh or cruel, then they end up without a real sense of empathy. They become self-centered assholes that walk around as if they are bulletproof."





Children are designed to learn through play and yet "play" is exactly what is disappearing from our children's school curriculum…"It's backwards logic that is being hailed as the solution to low test scores. Forcing more and more curricula on students at a younger age and a faster pace doesn't make them better students. It doesn't teach them skills. It gives them a shallow pool of non-relevant information that they may not remember past the test and don't know how to apply in real life."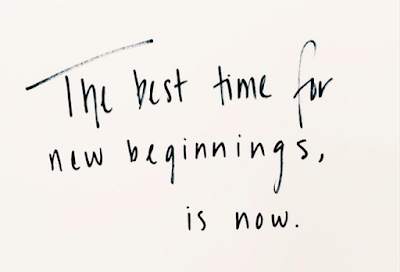 A black mother paints a raw and terrifying picture of what the experience of mothering black children, particularly black boys, in the United States feels like. The grief and anger over so many young unarmed black men's lives taken at the hands of an officer is palpable and gut-wrenching, much like the fear…"Imagine knowing that boys love playing with toy guns and that telling them not to is like telling a fish not to swim. Imagine knowing your son's going to fashion anything he can into a shooter and that the literature says to indulge the fantasy because he'll grow out of it! Imagine your terror when he wants to go outside with his white neighbors in your diverse neighborhood because they have waterguns and he wants to play, too. Imagine being terrified and sick to your stomach because even though the gun is blue and orange you never know these days."
WHAT GOES THROUGH YOUR MIND: ON NICE PARTIES AND CASUAL RACISM | the-toast.net
A holiday dinner turns awkward for a moment for Nicole Chung's white relatives, while she quietly buries humiliation and agonizes for weeks over her decision to keep the peace at dinner and stay silent in the face of a racist remark lobbed at her from across the dinner table… "She spoke during a lull in the conversation. I know that everyone heard. If anybody wanted to step in, make a joke to lighten the moment, or even just say "um, she doesn't look like anyone on that show," now would be the time. My husband — the only ally I am absolutely sure of at this table — is two seats away, and since I refuse to look up there's no chance of reading his expression. His silence is the one that hurts a bit, if I'm honest. But this is his family, these are his friends, and anyway it's only been a split-second since the words left the woman's mouth and no doubt he's running through the same agonizing, silent calculus I am, trying to think of what in the world he could say that would acknowledge the offensiveness of her comment without ruining the party. I assume my in-laws are in the same boat, waiting to defuse the situation, to smoothly change the subject if I say something ill-advised. Or maybe — as unlikely as it seems — they haven't even noticed the awkwardness? Is it possible that no one has noticed but me?"


WHAT IT'S LIKE EXPLAINING DEPRESSION MEDS TO MANY CHRISTIANS | tosavealife.com
When anxiety and depression or reduced to the question: "What are you so worried and sad about?"


THINGS TO DO & THEATRE TO SEE
LA families check out this list of o
ver 20 Southern California Museums for Free on January 30
. While not free, you should add
Journey to Space at the California Science Center
as a must see Museum exhibit as well as
Mummies of the World: The Exhibit
debuting at Bowers Museum this March. At Irvine Barclay Theatre, families might want to check out
Dr. Arthur Benjamin, the Mathemagician
or Quebec's
Cirque Alfonse – Timber!
Keep in mind that on January 18, National Parks will be free along with these
other days.
For grown up theatre, check out Rainn Wilson in
Thom Pain (based on nothing)
at the Geffen,
Mel Brooks comes to Segerstrom
along with a viewing of
Blazing Saddles.
and
Awake & Sing!
by Clifford Odets at the Odyssey Theatre through January 31, 2016. Also coming up, Segerstrom Center's
Off Center Festival 2016
features new artists and runs January 16 – 30, 2016. For a date night of great theatre and music, go see Jason Robert Brown conduct
The Bridges of Madison County at the Ahmanson
Theatre, starring Elizabeth Stanley and Andrew Samonsky.