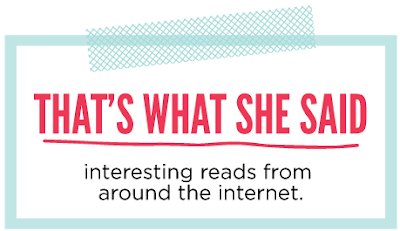 PRESIDENT OBAMA'S TENURE HAS BEEN MORE 'CHRISTIAN' THAN HIS CRITICS WILL EVER ADMIT | huffingtonpost.com
Pastor and writer, John Pavlovitz, outlines the platform and legacy Obama has created and acknowledges it is as far more "Christ-like" than the conservative republicans criticizing him would ever admit to…"While not at all perfect and certainly deserving of great scrutiny and pushback, in so many ways President Obama's tenure has championed justice, equality and the inherent dignity of all people in a way that closely mirrors the stated mission of Christ; certainly as much as any politician on either side can claim. Many Evangelicals either don't like to admit this or they simply no longer recognize the kind of life Jesus was actually calling his followers to live when they see it. That's because there's a stylized, bastardized Christianity that many politicians and celebrity pastors have peddled for years; one that has slowly but surely become our American template. It's a bloated, opulent, consumerist, aggressive, nationalistic, might is right amalgam that really doesn't resemble Jesus much at all."
I WENT TO A TRUMP RALLY IN MY HIJAB. HIS SUPPORTERS AREN'T JUST RACIST CARICATURES | theguardian.com
A Muslim woman attends a Trump rally in Reno, Nevada to open the door for conversation and to give a face to the Muslim people so often condemned at Trump rallies. To her surprise she is treated, for the most part, civilly and is able to hear more than the media sound bytes from Trump supporters about their concerns for the country…"His supporters are people, not caricatures. They feel marginalized economically, politically, and socially; they see a world different from the one they think should exist. Many non-Trump supporters are also concerned about the current economic and political state of our planet and its implications for a stabile future for our children. What differentiates me from many of the Trump supporters I met this weekend is that their concerns for our future have led to an overwhelming need to see all of our problems as someone else's fault. "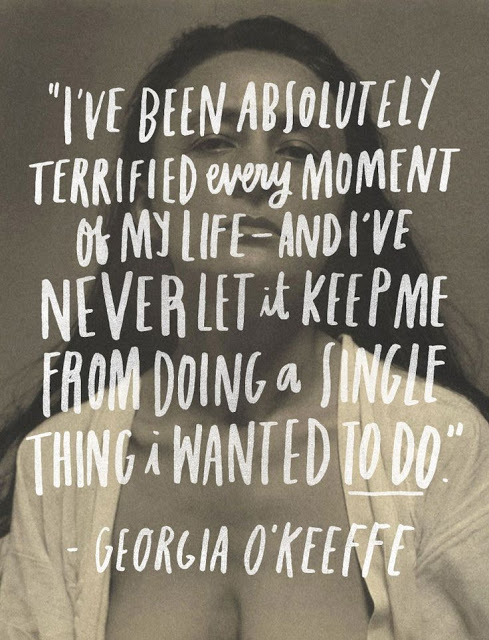 From June Letters Studio
'WOULD HE DISAPPROVE OF MY SINGLE HEATHEN LIFESTYLE?': ME AND MY SYRIAN REFUGEE LODGER | theguardian.com
A British woman opens up her home to a Syrian refugee has he awaits being reunited with his wife and 16-month old daughter. Together, the two pen a He Said/She Said style article to share their experiences living together with the obstacle of a language barrier and the joy, sorrow, and intrigue of learning about each other's cultures…"
We have laughed a lot, but cohabitation is not without its niggles. The language barrier is probably the biggest issue (praise be for Google Translate), plus the fact that he doesn't have any money and so is home a lot. I also find his obsession with war, however understandable, wearing. I don't like seeing pictures of dead bodies, and have had to initiate a "no war at the dinner table" policy."
THE YOUNG MOTHERS TRAPPED IN A CYCLE OF HAVING BABIES REMOVED | theguardian.com
With newborns being removed from young mothers up 2.5 times in five years, Louise Tickle looks into the missing pieces that help perpetuate this cycle. Young mothers who have a child taken from them are often never given the support to deal with the trauma, nor any support to get away from the situations they are coming from, which in many cases can be an abusive relationship. "Claire Mason, the researcher who interviewed birth mothers, says many reported they didn't get the psychological therapy recommended in evidence placed before the family court, because they didn't meet the threshold to access adult mental health services. Mason says the deterioration in women's overall functioning once they walk out of the courtroom at the final hearing with no right to see their child, or very limited contact, is of great concern. "These women have welfare and human rights entitlements that are not being met." "


RAISING GIRLS WHO ARE 'INCLUDERS' INSTEAD OF 'MEAN GIRLS' | lisamccrohan.com
Lisa McCrohan remembers her experiences with bullying as the new girl in school when her family moved states. She gently maps out how we, as mothers, can raise our girls to be "includers" instead of mean girls, by modeling it ourselves as grown women…"In my experience of meditation, compassion, and mindfulness, nothing can be excluded. Exclusion creates suffering. Inclusion facilitates healing. It's the path to true freedom."
Found on Instagram


WHEN CHILDREN SAY 'I CAN'T', BUT THEY CAN, AND ADULTS KNOW IT | parenting.blogs.nytimes.com
Jessica Lahey, educator and author of The Gift of Failure: How the Best Parents Learn to Let Go So Their Children Can Succeed, talks about feigned incompetence as learned incompetence most often learned at the hands of their parents…"for many children, acting incompetent is simply a practical strategy: They know from experience that if they stall, delay or refuse to do something they don't want to do, someone will eventually do it for them. I know I've done this; my child is fumbling about in an attempt to finish a task, it's taking too long, we have to get out the door or I just want to get the dishwasher started, and before I know it, "Here, just let me do it" or "maybe your work partner could complete that part of the project" has escaped my lips, and I have become, once again, a master educator in the skill of learned incompetence."
THE PROBLEM OF THE DEFAULT PARENT | citydadsgroup.com
A stay-at-home dad married to a female surgeon talks about the problem with gender assigned "defaults…" "Even though I am lamenting that a kind of cultural gatekeeping is keeping dads from being the default parent, I fully acknowledge that a different kind of cultural gatekeeping continues to keep women from being the default fill-in-the-professional-title. As a father of two daughters, I am keenly aware that institutional sexism is more consequential for working moms than for involved dads. Women are also right to note that men often perceive that they do more parenting jobs and housework than they actually do. And finally, I don't deny that I still occasionally meet a dad who takes pride in not knowing anything about his children's daily life, as if such emasculating "women's work" is beneath him (though this type of dad seems to be fading fast.) Perhaps the problem relates to the notion of a "default" itself. A default is defined as "a preselected option adopted by a computer program or other mechanism when no alternative is specified by the user or programmer." That is, when there is no forethought, we tend to follow old habits like robots rather than thoughtfully working to change the status quo."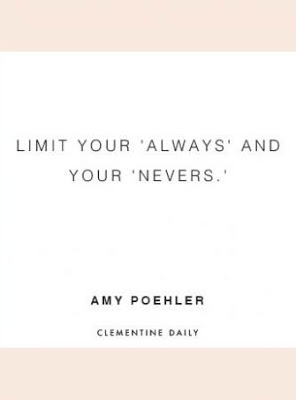 THINGS TO DO & THEATRE TO SEE


LA families check out this list of o
ver 20 Southern California Museums for Free on January 30
. While not free, you should add
Journey to Space at the California Science Center
as a must see Museum exhibit as well as
Mummies of the World: The Exhibit
debuting at Bowers Museum this March. At Irvine Barclay Theatre, families might want to check out Quebec's
Cirque Alfonse – Timber!
Keep in mind that on Monday, January 18, National Parks will be free along with these
other days.
For grown up theatre, check out Rainn Wilson in
Thom Pain (based on nothing)
at the Geffen,
Mel Brooks comes to Segerstrom
along with a viewing of
Blazing Saddles.
and
Awake & Sing!
by Clifford Odets at the Odyssey Theatre through January 31, 2016. Also coming up, Segerstrom Center's
Off Center Festival 2016
features new artists and runs January 16 – 30, 2016. For a date night of great theatre and music, go see Jason Robert Brown conduct
The Bridges of Madison County at the Ahmanson
Theatre, starring Elizabeth Stanley and Andrew Samonsky (closing Sunday!). The Echo Theatre Company presents
the world premiere of BED
by Sheila Callaghan on February 3 and
John Posey's Father, Son and Holy Coach
comes to the Odyssey with an all-new production on February 13. For Orange County folks, ITC kicks off its 2016 season with
Closer Than Ever by Maltby and Shire
on February 10.